Michelle Branch Replies To Woman Who Criticized Her For Nursing Her Baby Inside Park
Michelle Branch has a message to a woman who took offense at her while she was nursing her baby in a park.
"I just got shamed by another mother (who was holding her own young infant!) for nursing my 6-week-old baby on a bench at a playground while my toddler was playing," Branch tweeted Tuesday. "She said I wasn't 'being modest' I am in shock that this kind of judgment was coming from a fellow mom!"
In another tweet, she continued, "...and to clarify, I had a nursing tank top on and was seated away from others. It's not like I walked into the crowd and whipped my t-ts out."
The 38-year-old singer reminded her followers about the hardships of motherhood and encouraged mothers to support each other instead of pulling each other down.
"Being a mom is hard enough. Can we not judge one another for how we feed our babies?" she added.
Fans of the "Everywhere" artist showed their support and shared their own experiences regarding the issue.
One user wrote, "You are beautiful and strong. That woman should be the one feeling ashamed. Breastfeeding is a powerful/painful/wonderful journey. It's sad others cannot be respectful. I'm sorry you had to go through that. My heart is with you."
"I'm honestly speechless!! It's 2022, people need to accept that boobs are meant primarily to feed babies and breastfeeding is not immodest," another follower said.
"I'm sorry. that's horrible! My sister-in-law often nurses her baby around us and she just has a hoodie on. We know she's just feeding the baby and try not to make her feel weird. It's a natural thing and nothing to be ashamed of. Hugs. You did nothing wrong. Seems like a Karen," another chimed in.
Branch gave birth to her daughter Willie Jacquet Carney on Feb. 2 in Nashville following a miscarriage in December 2020.
She announced the news in an Instagram post.
"Welcome to the world, sweet Willie girl ❤ ️ Willie Jacquet Carney was born on 2/2/22. She's named after Patrick's grandmother Willie Madge and has my mother's maiden name/my middle name. We're so in love," she wrote at the time.
Aside from Willie, Branch also shares 3-year-old Rhys James with her husband, Black Keys drummer Patrick Carney. She also has a teenage daughter, Owen Isabelle Landau, with her former husband, musician Teddy Landau.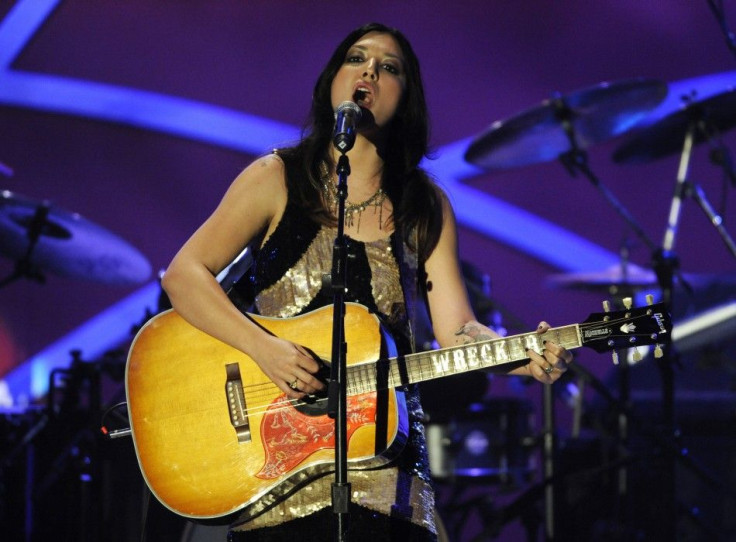 © Copyright IBTimes 2022. All rights reserved.
FOLLOW MORE IBT NEWS ON THE BELOW CHANNELS