Michelle Obama And Pricey First Lady Wardrobes Around The World [PHOTOS]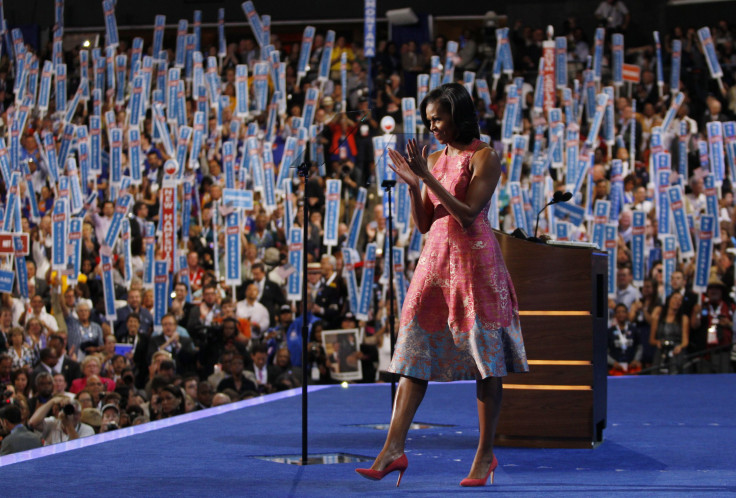 Michelle Obama is considered one of the best-dressed ladies in world -- with the price tags to prove it -- but she's not the only political figure whose sartorial spending has invited speculation.
The Associated Press recently shone a spotlight on the first lady's wardrobe in a story that revisited a popular line of inquiry: Who pays for hers wardrobe?
Being the first lady of the free world has its perks, but a clothing budget or a salary are not among them.
"Mrs. Obama pays for her clothing," her press secretary, Joanna Rosholm, told the AP. "For official events of public or historic significance, such as a state visit, the first lady's clothes may be given as a gift by a designer and accepted on behalf of the U.S. government. They are then stored by the National Archives," like the two Jason Wu gowns in the Smithsonian that she wore to each inauguration.
Other than those, the first lady often scores items with discounted prices with the help of her personal assistant Meredith Koop. Koop, according to a 2011 Washington Post story, is vital "in arranging for purchases, including considering the best offered price and buying on discount if discounts are available."
Discounts notwithstanding, Mrs. Obama is often criticized for her pricey, high-end wardrobe, which during a 2011 Hawaii vacation included a $2,000 Sophie Theallet dress and a $965 Comme des Garcons skirt.
With some notable exceptions, the clothing budgets of world leader's wives are largely kept under wraps, although their luxurious appearances suggest that America's first lady is far from the biggest spender.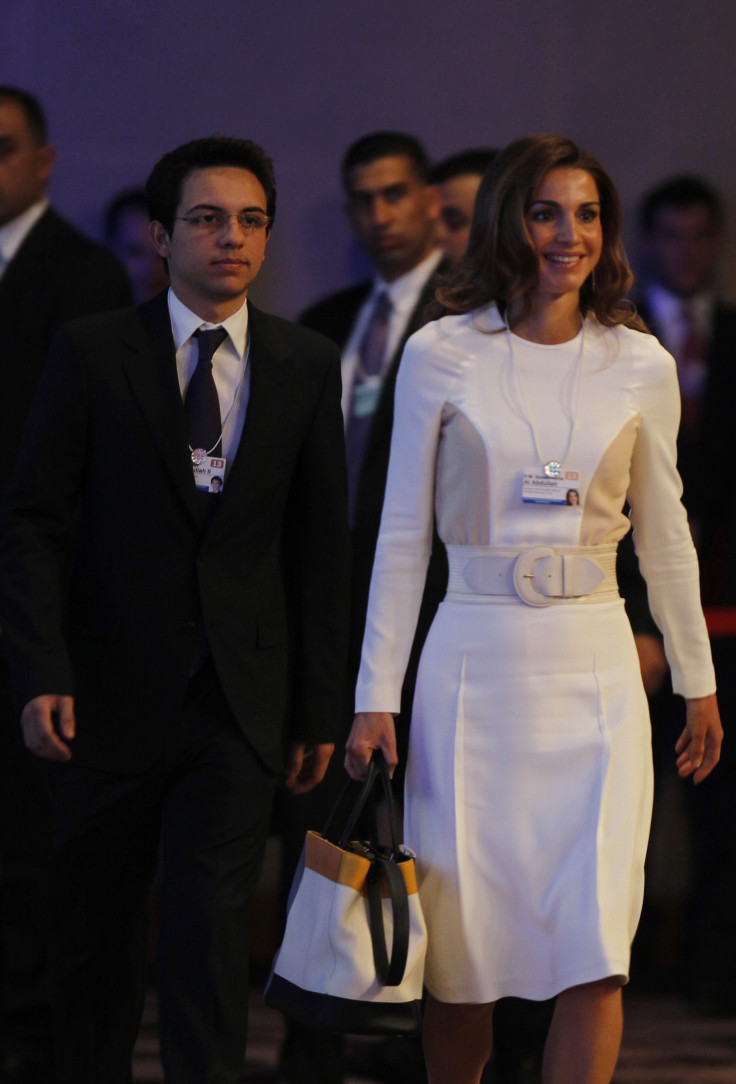 Queen Rania Al Abdullah of Jordan
In 2006, Oprah Winfrey hailed Queen Rania of Jordan as an "international fashion icon" on a "mission to make the world a better place for women and children." But some believe Rania's lifestyle is lavish at the cost of the people of Jordan, the fourth water-poorest country in the world and third-poorest country in the Middle East.
A 2011 article in British newspaper The Spectator said Queen Rania has drawn "comparisons to Marie Antoinette at home."
"To the Western world, she is the closest the 21st century gets to Princess Diana: glamorous, beautiful, charitable and royal," the article read. "But to many of her citizens, she is extravagant, meddling and possibly even corrupt."
Debbie Schlussel, a conservative political commentator, claimed that Rania and her husband King Abdullah II of Jordan, purchase "swanky stuff ... constantly" and "on the Jordanian Palestinian dime." One such purchase, Schlussel said, was a pair of 22-carat cold shoes encrusted with diamonds and topaz costing almost $54,000. Rania is also "a regular front row fixture" at Paris and Milan Fashion Week, the Guardian reported, and the "ultimate muse" of designer Giorgio Armani. In 2009, Rania, who favors structured, ladylike dresses, acknowledged her love of fashion to Vogue, saying: "Maybe clothes are a form of creative expression for me. An outlet. Because I don't get to express myself creatively through my official duties."
Asma Assad of Syria
The most infamous big spenders are Syria's first family, specifically the first lady, who is reportedly is a frequent online shopper. In 2012, amid brutal government assaults on protesters, The Guardian obtained emails between Bashar Assad and his wife Asma, describing purchases she made during the crisis. The leaked emails said she spent tens of thousands of dollars on "Internet shopping sprees on handmade furniture from Chelsea boutiques," "gem-encrusted jewelry chandeliers," and crystal-encrusted 16cm Christian Louboutin shoes costing more than $6,000. Meanwhile, Syrians were widely reported to be suffering from life-threatening food shortages across the nation.
Al Arabiya News claimed Asma Assad has a shopping "obsession" and frequently shops online so she "can hide her identity," reportedly going under the alias Alia Kayali during her spending spree.
In 2011, Vogue published a glowing profile of the first lady of Syria just before the revolt broke out. In the article entitled "A Rose In The Desert" which has since been deleted from the Internet, writer Joan Juliet Buck wrote that "Asma al-Assad is glamorous, young, and very chic--the freshest and most magnetic of first ladies." Later it was learned the Assads' PR firm, Brown Lloyd Jam, organized the "fluff" piece, prompting Vogue to issue an apology and Buck an explanation.
Ayman Abdel Nour, a former Assad adviser, told Express news that Asma "has no heart. She is obsessed by how chic and beautiful she looks. She continues to lead a life of utter luxury. That's all that matters to her."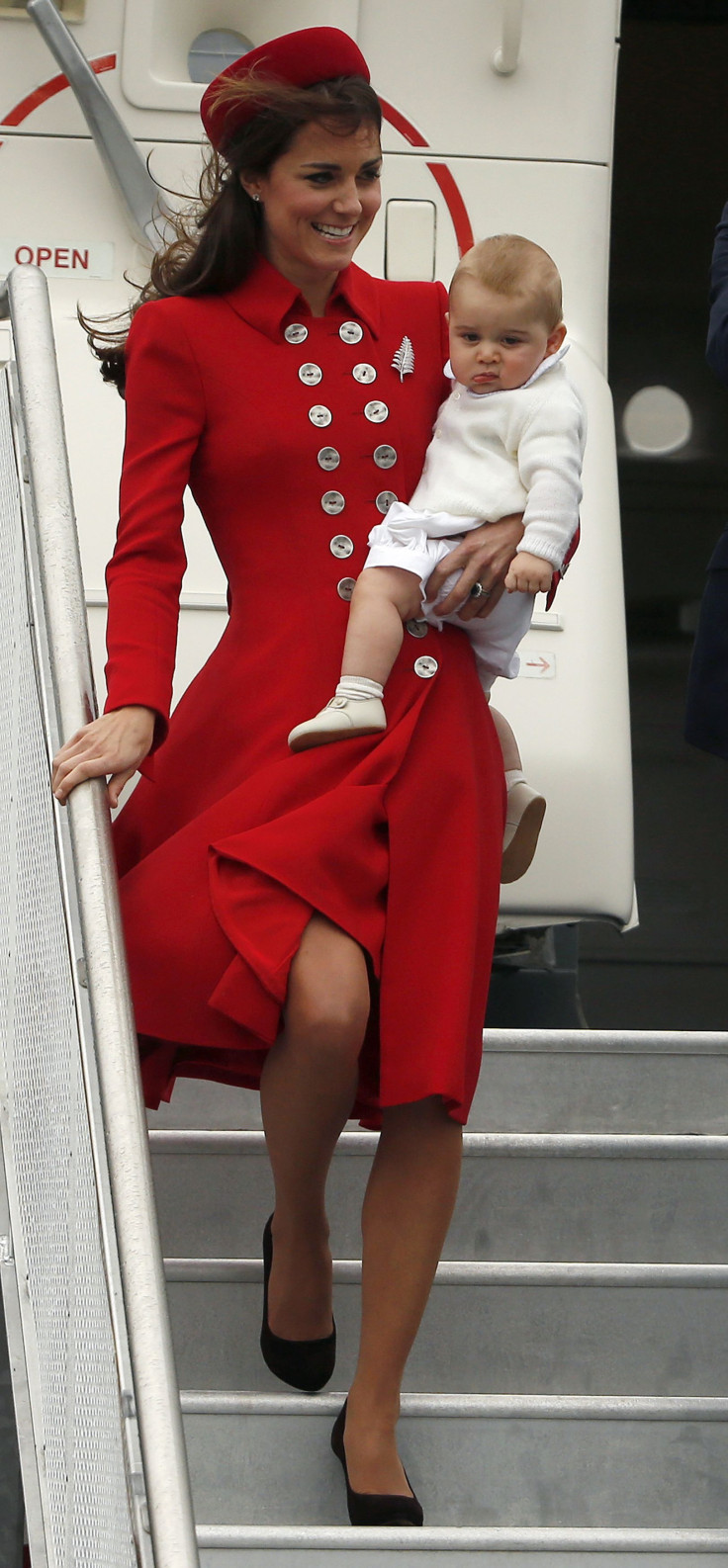 Kate Middleton, Duchess of Cambridge
It's no secret Kate Middleton has a pricey wardrobe, wearing designers like Alexander McQueen and Jenny Packham as well as High Street favorites like Zara on the regular.
But the source of her fashion funding is no mystery: She and father-in-law Princes Charles pay for it all. Prince Charles is required to publicly air his spending accounts, one of which is the duchess' wardrobe. In 2012, for example, he spent more than $55,000 for six months' worth of clothing for Kate, since she is not allowed to accept free clothing.
Grazia reported the huchess' spending is pale in comparison to what the late Princess Diana spent on clothing during her first six months as princess, which was over $570,000, or more than 10 times Kate. In fact, from 1981 to 1994, Diana reportedly bought 3,000 outfits and over 600 pairs of shoes which cost more than $2.5 million.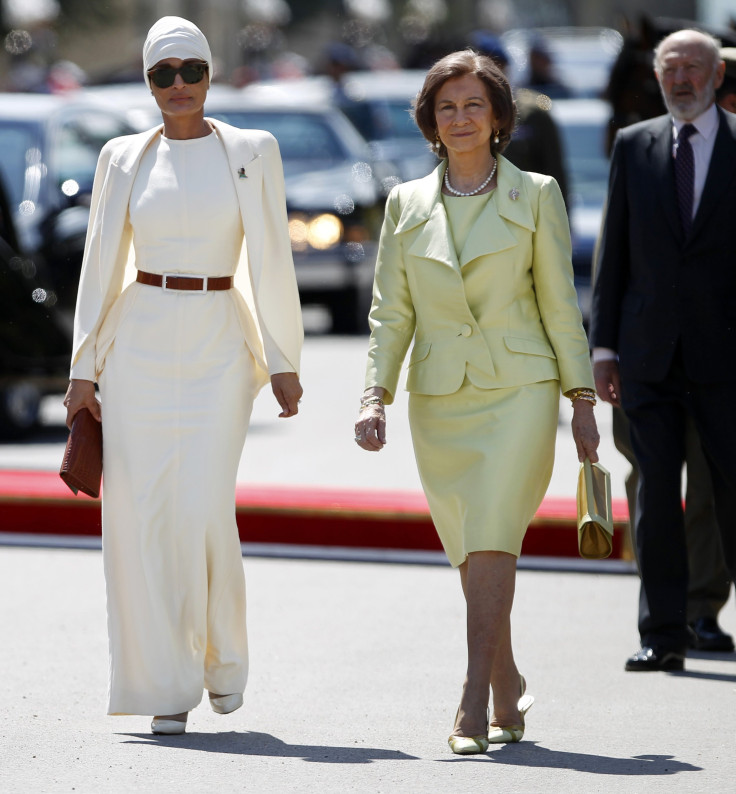 Sheikha Mozah Bint Nasser Al-Missned of Qatar
Sheikha Mozah Bint Nasser Al-Missned, the wife of the former emir of Qatar, is another prominent style icon of the Middle East known for pairing long, monochromatic dresses with a head cover. She once scandalized the fashion word by wearing fur-covered Chanel icicle heels during a visit to England in 2010.
But that's not the only designer dud in her arsenal. The Daily Beast reported she frequently purchases high-end designs right from the runway and has them redesigned to fit the cultural and religious customs in Qatar.
Known to be one of the world's biggest buyers of couture and frequent subject of International Best Dressed lists, Mozah financially supports the Qatar Luxury Group. The Doha-based group was dubbed "secretive" by Reuters and is supported by the Qatar Foundation created by Sheikha Mozah.
Ri Sol-Ju of North Korea
While little is known about North Korean dictator Kim Jong Un's wife, Ri Sol-Ju, she definitely has a fashion influence in her country. Radio Free Asia reported the first lady of North Korea spawned a surge in the designer knockoff industry. The fake merchandise is sold in Pyongyang markets and departments stores, advertising the imposter Chanel and Burberry labels.
Sol-Ju's biggest moment in fashion was in 2012 when she sported a Christian Dior handbag in Seoul, South Korea, costing 1.8 million won, or $1,600. While it was unclear to be real or a knockoff, the small evening clutch drew criticism, since, as The New York Times noted, a genuine Dior would cost about 16 times the average monthly wage of a well-paid North Korean worker,
© Copyright IBTimes 2022. All rights reserved.
FOLLOW MORE IBT NEWS ON THE BELOW CHANNELS