Microsoft Gets Backing From Samsung, HTC To Battle Apple In Smartphone Wars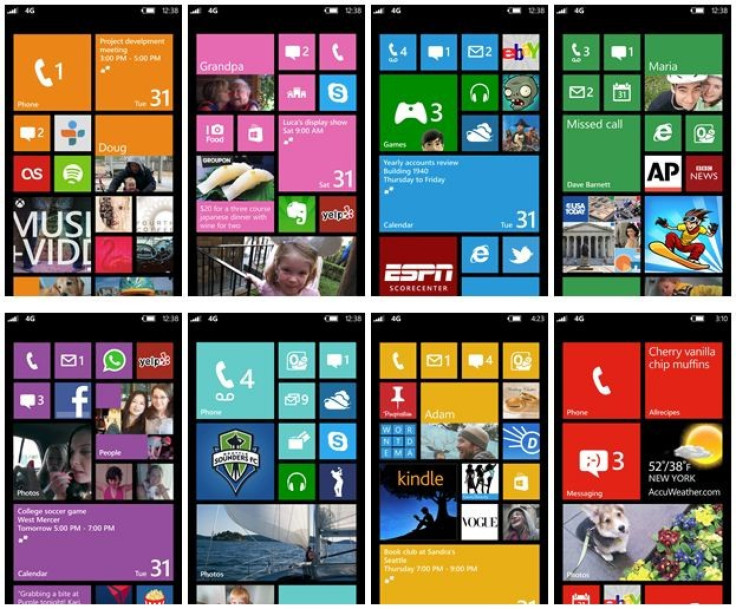 Microsoft (Nasdaq: MSFT), the world's biggest software company, has won major support from smartphone makers led by Samsung Electronics (Seoul: 005930) to battle Apple (Nasdaq: AAPL), the world's most valuable technology company.
When it rolls out next quarter, Microsoft's Windows 8 will include a mobile version called Windows Phone 8 that will run on phones from current partner Finland's Nokia (NYSE: NOK) as well as Samsung, the leader in the market; China's Huawei Technology (Shenzen: 002502) and Taiwan's HTC Corp. (Taipei: 2498).
In the smartphone sector, Microsoft's share can only go up.
In the first quarter, market researcher IDC estimates the Redmond, Wash., software company held only a 2 percent share, compared with Google (Nasdaq: GOOG) Android's OS 59 percent and 23 percent for Apple's iOS on the iPhone.
The aging European OS, Symbian, held about 7 percent. Nokia abandoned it last year for Windows 7, with plans to migrate to Windows 8.
In January, Microsoft said its software would run on new Snapdragon smartphone chips from Qualcomm (Nasdaq: QCOM), the biggest designer of mobile chips.
As well, Microsoft won backing from the major U.S. wireless providers, including the Verizon Wireless unit of VerizonCommunications (NYSE: VZ) and AT&T Inc. (NYSE: T), the No. 1 telecommunications carrier.
There is room for optimism longer term, said Matthew Robison of Wunderlick Securities, who noted that announcements followed the introduction of Microsoft's Surface tablet by two days. The Surface is Microsoft's competitor to the iPad.
The smartphones will be compatible with Surface as well as all other Windows 8 devices, Microsoft VP for Windows Phone Terry Myerson said. That's an effort to mimic Apple's iOS environment.
As well, Microsoft said the smartphones will have a so-called digital wallet for mobile payments, similar to Apple and Android, along with speech-recognition software to compete with Apple's Siri product.
Still, Microsoft's announcements at a Windows Summitin San Francisco came amid the backdrop of expectations for an Apple refreshment of the iPhone 4S family, expected sometime by the fourth quarter.
Analysts Shaw Wu, of Sterne Agee, and Peter Misek, of Jefferies, who track Apple's supplier chain closely, both said they expect a new Apple phone later this year which will be an improvement over the current models.
As well, Apple will likely also sell it to China Mobile (NYSE: CBL) expanding its reach in its fastest-growing market. Apple CEO Timothy Cook visited the 600-million-customer company during his March visit to China.
Microsoft shares fell a quarter to $30.68 in midday Thursday trading, while Apple shares fell 79 cents to $584.95 and Google shares fell $4.68 to $572.83.
© Copyright IBTimes 2023. All rights reserved.