Microstrategy Still Bullish On Bitcoin Amid $1.3B Paper Loss
KEY POINTS
As of Dec. 31, 2022, Microstrategy held a total of 132,500 Bitcoins worth around $1.84 billion
The software analytics company directly held 14,890 Bitcoins
Its subsidiary Macrostrategy LLC held the remaining 117,610 Bitcoins
Microstrategy, the software analytics company which owns more Bitcoin (BTC) than nine of the top 10 corporate holders, is still bullish toward the world's largest crypto asset by market capitalization despite it recording a paper loss of over $1.3 billion in its BTC holdings in 2022.
In the fourth quarter of 2022, Microstrategy posted a digital asset impairment of $197.5 million on its Bitcoin holdings, up from a $727,000 charge in the third quarter, based on its latest earnings report.
The listed digital asset impairment shows the plunge in the price of Bitcoin against the price the company paid when it acquired the crypto asset.
Bitcoin started at around $19,000 at the start of the fourth quarter and ended at just around $16,500.
Microstrategy also recorded nearly $1.3 billion net of gains on sale impairment charges on its Bitcoin holdings for the entire of 2022.
"We may consider pursuing additional transactions that may take advantage of the volatility in Bitcoin prices, or other market dislocations that are consistent with our long-term Bitcoin strategy," Andrew Kang, Microstrategy's chief financial officer said in its year-end earnings released Thursday.
"Our corporate strategy and conviction in acquiring, holding, and growing our bitcoin position for the long term remain unchanged," Kang added.
Bitcoin evangelist and Microstrategy founder Michael Saylor said that the company gauges its stock performance against "a number of different benchmarks," noting that "the most important benchmark is Bitcoin's performance."
Since Microstrategy first announced it will purchase Bitcoin in August 2020, the company has "been able to outperform Bitcoin as an index."
"The only real safe haven for an institutional investor is Bitcoin. Bitcoin is the only universally acknowledged digital commodity, and so if you're an investor, Bitcoin is your safe haven in this regard," Saylor added.
As of Dec. 31, 2022, Microstrategy held a total of 132,500 Bitcoins worth around $1.84 billion. The software analytics company directly held 14,890 Bitcoins while its subsidiary Macrostrategy LLC held the remaining 117,610 Bitcoins.
Bitcoin has been trading in the green zone since the start of 2023.
As of 1:50 a.m. ET on Friday, Bitcoin saw a 1.04% gain over the past 24 hours and was trading up $23,533.99 with a 24-hour volume of $28,884,621,369, according to the latest data from CoinMarketCap.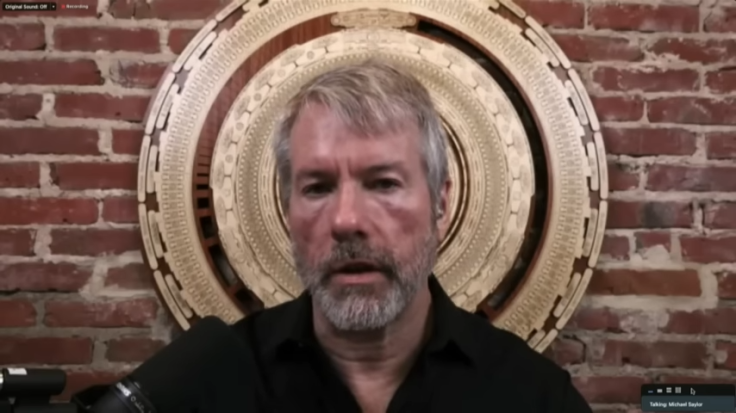 © Copyright IBTimes 2023. All rights reserved.