MicroStrategy Sells Bitcoin For The First Time, Buys The Dip, And Adds 2,500 More BTCs
American business intelligence company MicroStrategy sold some of its Bitcoins for the first time, then bought the dip and purchased 2,500 BTCs, maintaining its status as the largest corporate Bitcoin holder with 132,500 BTC holdings.
In a filing with the United States Securities and Exchange Commission (SEC) on Wednesday, MicroStrategy disclosed that it sold 704 BTCs out of its BTC holdings for the first time on Dec. 22, amounting to around $11.8 million as per the prevailing rate at the time.
The move could benefit the company's tax liabilities, considering the value Bitcoin has lost since it started acquiring the largest crypto asset by market capitalization in 2020.
"MicroStrategy plans to carry back the capital losses resulting from this transaction against previous capital gains, to the extent such carrybacks are available under the federal income tax laws currently in effect, which may generate a tax benefit," the company said.
But it appears that MicroStrategy's appetite toward Bitcoin did not wane as a couple of days after selling the asset, the company purchased more Bitcoins, 810 to be exact, and bought BTC at $16,845 and worth $13.6 million.
"On December 24, 2022, MicroStrategy acquired approximately 810 bitcoins for approximately $13.6 million in cash, at an average price of approximately $16,845 per bitcoin, inclusive of fees and expenses," the company said.
It may be recalled that MicroStrategy also purchased 2,395 BTCs between Nov. 1 and Dec. 21. The recent purchase adds a total of 2,500 Bitcoins to its overall stash since the start of November.
"After giving effect to the transactions described above, MicroStrategy, together with its subsidiaries, increased its bitcoin holdings by 2,500 bitcoins, from approximately 130,000 bitcoins as of October 31, 2022, to approximately 132,500 bitcoins as of December 27, 2022," MicroStrategy disclosed.
MicroStrategy was co-founded by Michael Saylor in 1989, who also served as its CEO until August 2022, when he stepped down and became its executive chairman.
While industry watchers speculated that the move was made because Saylor lost a lot of money in his Bitcoin purchases, he said that his new role will help him to focus on MicroStrategy's "Bitcoin acquisition strategy."
Bitcoin has been trading down over the past months, with its price plummeting further following the controversial collapse of FTX and after the Federal Reserve announced another interest rate hike earlier this month.
Bitcoin is still struggling to climb back to the $17,000 level and was trading down 0.58% at $16,559.69 with a 24-hour volume of $15,889,060,906 as of 3:02 a.m. ET on Thursday, according to the latest data from CoinMarketCap.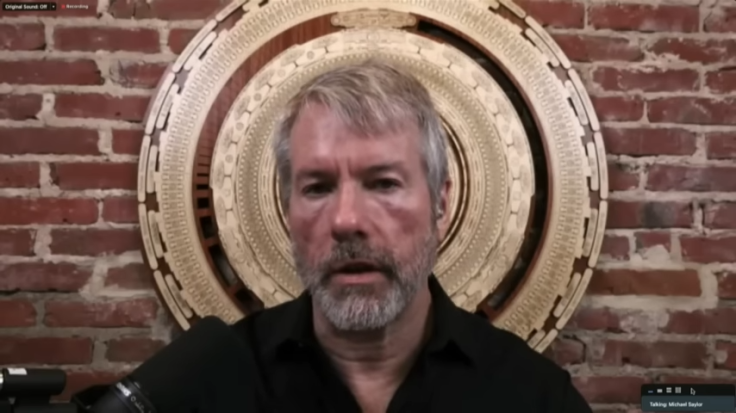 © Copyright IBTimes 2023. All rights reserved.