Mike Brown Autopsy Done By MLK And JFK Medical Examiner; Twitter Reacts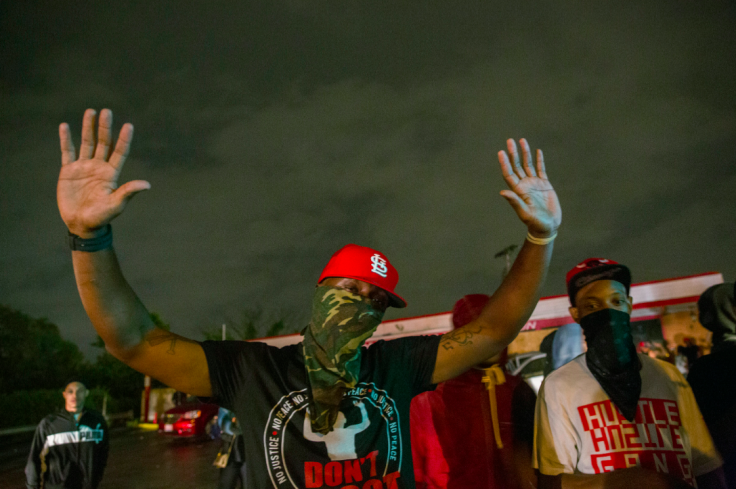 Michael Brown, the unarmed teenager gunned down by Ferguson police officer Darren Wilson, was shot at least six times, including twice in the head, according to a preliminary autopsy, the New York Times reported Sunday. Twitter users reacted strongly to the results and took to the social media site early Monday morning to discuss.
The fatal bullet apparently entered the top of Brown's skull, which suggests his head was bent forward when it hit him, Dr. Michael M. Baden, the former chief medical examiner for the City of New York, revealed, and added that the fatal bullet was most likely the last one to hit Brown. The doctor flew to Missouri on Sunday on the family's request to conduct the separate autopsy.
The teen, who was supposed to start his first day of college on Monday, was shot four times in his right arm, and all the bullets were fired into his front, Baden said. They also were probably not shot from close range because there were no traces of gunpowder on his body. However, that conclusion could change if gunpowder is found on Brown's clothing, which Baden did not have access to.
The Justice Department would conduct its own investigation in addition to the one performed by the local medical examiner and the private one requested by Brown's family, because of "the extraordinary circumstances involved in this case and at the request of the Brown family," Attorney General Eric H. Holder Jr. said Sunday.
"People have been asking: How many times was he shot? This information could have been released on Day 1," Baden reportedly said, after he performed the autopsy, according to the Times. "They don't do that, even as feelings built up among the citizenry that there was a cover-up. We are hoping to alleviate that."
Baden, 80, is a well-known medical examiner who has performed more than 20,000 autopsies. He is also known for reviewing the autopsies of both President John F. Kennedy and the Rev. Dr. Martin Luther King Jr.
Twitter buzzed about Baden's findings from Brown's autopsy. And, some of the comments from the social media site about Baden's renown and his role in the shooting death of Brown have been posted below:
Follow me on Twitter @mariamzzarella
© Copyright IBTimes 2023. All rights reserved.