Mike Tyson Accused Of Raping Woman Outside Popular Albany Night Club In The 90s
KEY POINTS
Mike Tyson allegedly raped the woman during their very first meeting
The victim has requested anonymity to protect herself from further harm and public ridicule
She has claimed the attack has affected her ability to form healthy relationships
An anonymous woman is suing Mike Tyson for sexually attacking her in the early 90s, according to an affidavit filed in Albany County Court earlier this month.
The lawsuit was filed as part of New York's Adult Survivors Act (ASA). Signed into law by Gov. Kathy Hochul last year, ASA created a one-time, one-year lookback window for survivors of sexual assault to file a civil case against their abuser through Nov. 24, 2023 — no matter when they were assaulted and even if they are outside the statute of limitations.
The anonymous victim has accused Tyson of attacking her in a limousine outside a popular Albany dance club during their very first meeting. She is seeking $5 million in damages, claiming that she continues to suffer from "physical, psychological and emotional injury" following the incident, News10 reported.
"I met Mike Tyson in the early 1990s at a dance club called Septembers. My friend and I were hanging out with him and his limousine driver. Tyson told us about a party and asked us to join him. My friend was going to drop off her car and Tyson said he would pick her up in the limousine," the affidavit, which was shared by the outlet, reads.
They were reportedly on their way to pick up her friend when Tyson tried to kiss her inside the vehicle. She said "no," which the boxer allegedly ignored.
"He then pulled my pants off and violently raped me," the affidavit continues.
According to the victim, her repeated pleas to make Tyson stop were in vain and the boxer continued to attack her.
The woman has requested to maintain anonymity as making her identity public "would certainly pose a risk to me of further mental harm, harassment, ridicule or personal embarrassment."
The affidavit also states that the incident has affected the victim's ability to "develop healthy relationships with men or anyone in general," adding that she has "experienced feelings of guilt, loss of self-respect, shame, embarrassment, sadness, anger, depression, anxiety, violent tendencies, drug and alcohol addiction and confusion resulting from the brutal rape."
The heavyweight boxer was in prison from April 1992 to March 1995 after being convicted of raping beauty pageant contestant Desiree Washington in Indianapolis.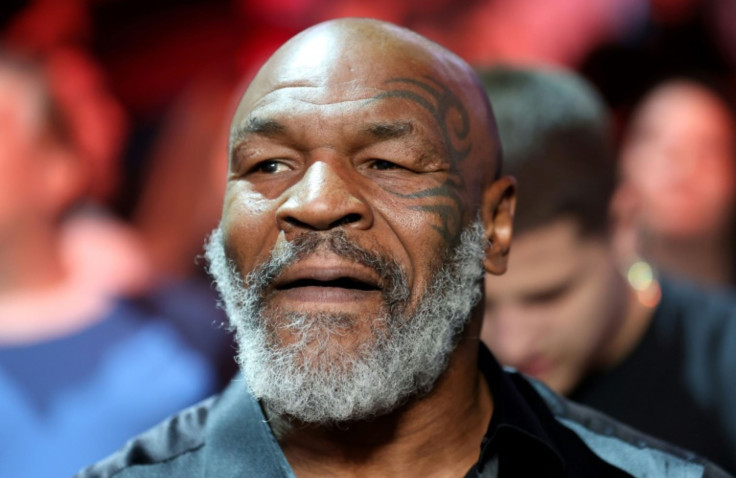 © Copyright IBTimes 2023. All rights reserved.