Miley Cyrus Campaigns On Social Media, Calls For Support To Nashville Tornado Victims
KEY POINTS
Miley Cyrus is saddened by the recent catastrophe in Nashville, Tennessee
Cyrus made an appeal, via social media, to extend support to the victims of the storm
The storm hit the middle Tennessee which resulted to multiple casualties and damaged infrastructures
Miley Cyrus is taking some action to show her love and support to the victims of the catastrophe which happened in Nashville, Tennessee, Tuesday morning, through campaigns in her social media.
The 27-year-old songstress took it Twitter and appealed to her 44.9 million followers to send help to the victims of the tornadoes which hit Nashville. Cyrus asked her followers and supporter to also follow Happy Hippie (@happyhippiefdn), an American non-profit organization founded by Cyrus in 2014, on Twitter for updates on shelter and how to actively help the storms' casualties.
"Follow @happyhippiefdn for updates in shelter and ways to get active!" she tweeted. Cyrus said she was receiving information as fast as everyone else so asked her followers to stay tuned. She also assured everyone that she would share any information as hastily as possible.
About an hour later, Cyrus retweeted a post that Happy Hippie uploaded on Twitter, telling everyone how the city became a huge part of their history and how to everyone could extend their support the victims of the Nashville tornadoes.
"Sending all of our love and support to our #HappyHippie family in #Nashville affected by Tornadoes," says the Happy Hippie post. "The city is close to our hearts and a huge part of our history."
"Swipe for ways to support Nashville's disaster recovery efforts."
Here's how people can donate to the Middle Tennessee Emergency Response Fund.
Earlier, Cyrus, who was born in Franklin — a city just south of Nashville — uploaded a tweet with a portrait of her family and expressed how devastated she was because of the incident. The "Slide Away" singer could only imagine how fortunate she and her family was for being safe after the deadly tornadoes hit Nashville. After placing an emphasis on the damage and loss at Nashville, Cyrus ended her tweet with positivity.
"We are #NashvilleStrong and will rebuild together," she said.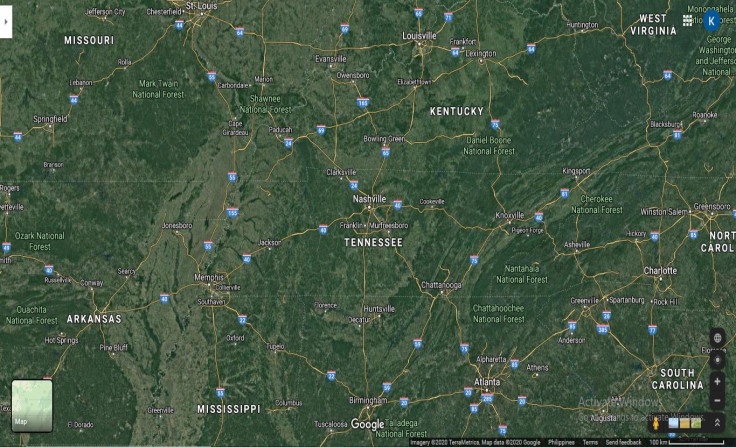 Mayor John Cooper of Nashville, Tennessee, said that 48 buildings collapsed while there were others which had been damaged. There were also about 150 people taken to the hospitals because of the tragic incident, Telangana Today reported.
As of Wednesday, at least 24 people already died after a fast-moving storm passed through Middle Tennessee, bringing tornadoes which rumbled up to 165 miles per hour, USA Today reported.
Putnam County reportedly suffered the greatest human casualties. There were reportedly at least 18 deaths and 88 injured within a 2-mile stretch west of Cookeville. Unfortunately, there are 77 individuals still missing.
© Copyright IBTimes 2023. All rights reserved.