Miley Cyrus Chants 'Free Britney' During 4th Of July Show In Las Vegas
KEY POINTS
Miley Cyrus led the crowd in a "Free Britney" chant during her Las Vegas show
Cyrus and Britney Spears collaborated on "SMS (Bangerz)" in 2013
Cyrus shouted "We love Britney" during her TikTok Tailgate performance in February
Miley Cyrus voiced out her support for fellow pop artist Britney Spears during her Fourth of July show. Cyrus was in Las Vegas Sunday to perform at the grand opening of Resorts World Las Vegas, during which she got the audience amped with a unique rendition of "Party in the USA."
At the finale of her show, Cyrus changed the line of her song from "That's when the taxi man turned on the radio, and a Jay-Z song was on" to "He turned to me and said, 'Free Britney!.'" This led the crowd in a "Free Britney" chant.
Fan videos taken during the show showed Cyrus chanting the rallying cry of Spears' multitude of supporters, with the audience chanting along with her in what turned out to be a big show of solidarity with Spears. Other fan videos also showed Cyrus reverting to Jay-Z's lyric after the second verse before interrupting herself halfway through it to yell, "Honestly, f-ck Jay-Z, free Britney!"
One of the fans who tweeted a clip from the said event was iSeeCyrus. "The Taxi man said 'FREE BRITNEY!!!!' he wrote in the caption.
During the chorus, Cyrus defended her remark and explained to the crowd, "We love Jay-Z, but we got to free this b---h! It's stressing me the f--k out!"
It was not the first time Cyrus expressed her support for the "Lucky" singer. Back in February, she also shared a similar message during her "TikTok Tailgate" performance ahead of Super Bowl LV. She told the audience, "We love Britney!"
After she paid homage to Spears in "Party in the USA" in 2009, Spears collaborated with Cyrus on "SMS (Bangerz)," the title track of the "Hannah Montana" star's hit 2013 album "Bangerz." As the #FreeBritney movement grew popular online, Cyrus also chanted "Free Britney!" at the Beale Street Music Festival in May 2019.
Spears has made headlines in the last couple of weeks amid her battle over her conservatorship. On June 23, the 39-year-old singer spoke out against her legal guardianship in court, calling it "abusive." During her testimony, she outlined the restrictions that her conservator and father, Jamie Spears, had caused upon her, accusing him of taking the reins over her finances, career and personal life.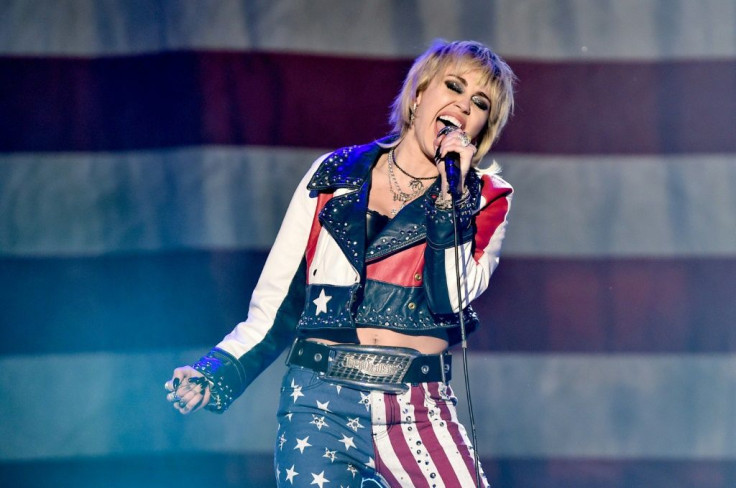 © Copyright IBTimes 2023. All rights reserved.