Miley Cyrus: 'I Didn't Have A Drug Overdose'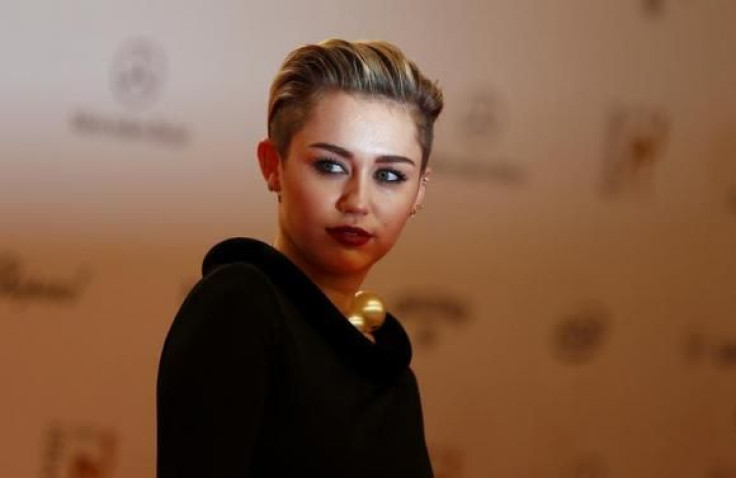 Miley Cyrus did not have a drug overdose: that's what the American pop sensation wanted people to know Tuesday when she spoke at a news conference at the O2 arena in London, People magazine reported. The star's interview took place as she prepared the second leg of her "Bangerz" tour.
According to the singer, vitamins, yoga and "crazy honey" helped her heal after her recent hospitalization for a reaction to an antibiotic she took to treat a sinus infection. She said she "kind of took the natural route" to get well after conventional medicines seemingly failed.
But now she's ready to take the stage again for her fans. "You have no idea how ready I am. There is nothing I would rather not do than lay in a bed for two weeks. It was the most miserable two weeks of my life," Cyrus said. "[After being] connected to an IV for the last two weeks. I'm going to go off!"
She's also ready to "go off" about the online rumors that stated the "Adore You" singer had overdosed on drugs following the death of her beloved dog Floyd. "I didn't have a drug overdose. I took some sh***y antibiotics that a doctor gave me for a sinus infection and I had a reaction."
What's more, Cyrus claimed she was the only one on her tour who doesn't drink of smoke before the show. "It's almost like being an athlete being up here, because if someone was f***ed up, they definitely couldn't do my show."
The former Disney actress added she's "better than ever" and "learned a lot about taking care of yourself" after her recent bout in the hospital. Cyrus rescheduled the missed tour dates due to her illness for the end of the summer.
Follow me on Twitter @mariamzzarella
© Copyright IBTimes 2023. All rights reserved.