Miley Cyrus Isn't Actually Sorry About Her Scandalous Vanity Fair Photo
Miley Cyrus has experienced more than one scandalous moment throughout her career, but it turns out the "Malibu" singer isn't sorry about the controversial photos that were published in 2008 when she was featured on the cover of Vanity Fair.
At the time of the issue's release, a 15-year-old Cyrus was pictured topless and wrapped in a satin sheet. The actress, who starred in the hit Disney series "Hannah Montana," faced negative criticism for her shoot with photographer Annie Leibovitz and apologized for the photos.
More than a decade later, Cyrus took to Twitter to call out the New York Post which published an article about the star's apology during the time of the scandal.
The front page of the newspaper read, "Miley's Shame" along with a blurb about her apology. On Sunday, the star tweeted out a photo of the paper and her feelings on the scandal. "IM NOT SORRY," she wrote.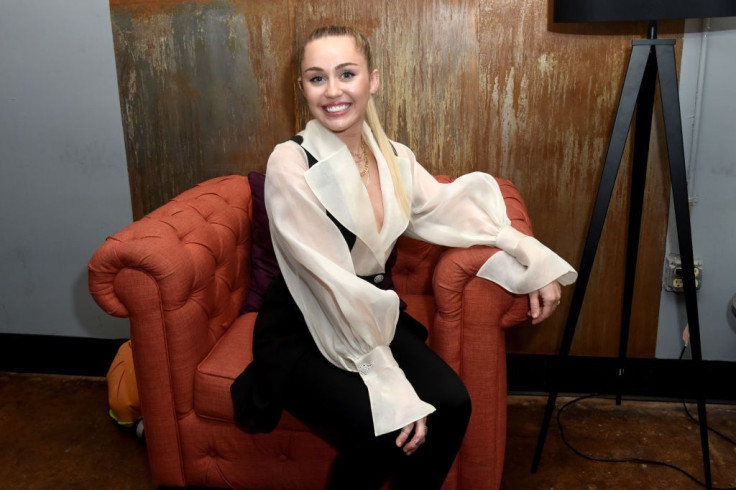 The singer went on to remind her followers the scandal took place 10 years ago and shared a few choice words.
Shortly after the release of the issue in 2008, Cyrus apologized for the images that she previously called "artistic."
"My goal in my music and my acting is always to make people happy. For Vanity Fair, I was so honored and thrilled to work with Annie. I took part in a photo shoot that was supposed to be 'artistic' and now, seeing the photographs and reading the story, I feel so embarrassed," she stated at the time.
"I never intended for any of this to happen and I apologize to my fans who I care so deeply about."
Leibovitz also issued an apology for the shoot but revealed she felt the images were "misinterpreted" and "very beautiful."
In a 2015 interview with Time, Cyrus reflected on the scandalous shoot and insisted she didn't feel like the photos were sexual but felt the public pushed that perspective.
"Our world revolves around sex. Like, when I did this photo shoot with Annie Leibovitz when I was 14 or 15, everyone jumped to make it this sexual thing. But I never thought of it as sexual. Annie never thought of taking a sexual photo of a teenager," she said.
"But everyone made it something it wasn't," she added.
In the present day, it appears Cyrus continues to stand by the images featured in what was deemed a controversial photo shoot.
© Copyright IBTimes 2023. All rights reserved.