Miley Cyrus Kept VMAs Party Going In MTV Press Room By Handing Out A Joint And Avocados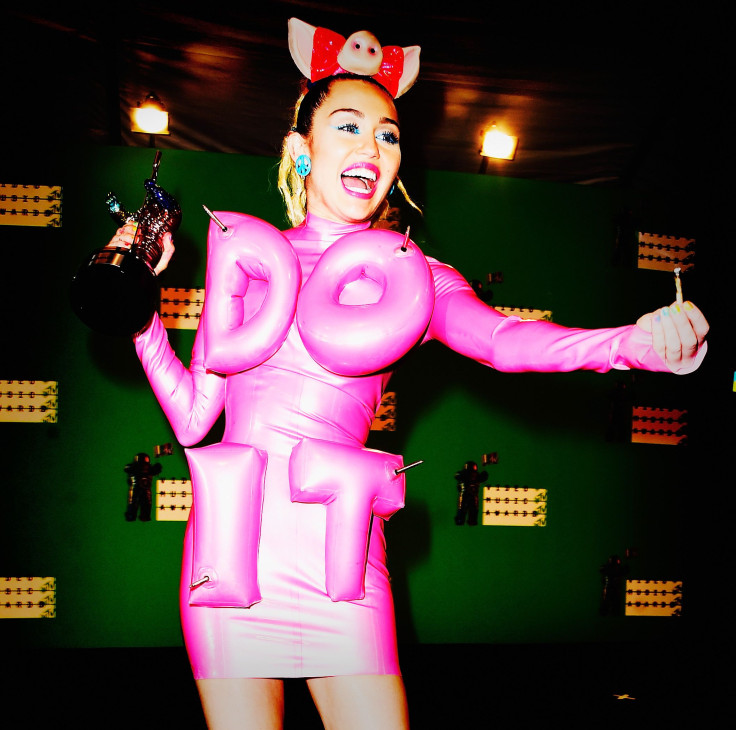 Miley Cyrus let her personality (and her love of marijuana) shine while hosting the 2015 MTV Video Music Awards Sunday night, and apparently, the party didn't end when the cameras stopped rolling. Cyrus entertained journalists backstage by sharing a couple of her favorite things: joints and avocados.
TMZ obtained a video of the 22-year-old "We Can't Stop" singer entering the MTV VMAs press room Sunday after debuting her new single "Dooo It!" In the clip, Miley says that being that the song is partially about marijuana, she decided to bring in a joint to share.
"Because you're all my friends and my song is kinda, sorta about the love of marijuana/the love of human kind, I brought a little joint is anyone would like it," she says.
After smoking from the joint, she is shown passing it to a male reporter, who then attempts to hand it off to someone else. "Yeah, Miley. Smoke it up!" an unidentified person can be heard telling the singer in the clip. "Pass it around, Miley! Pass it around!"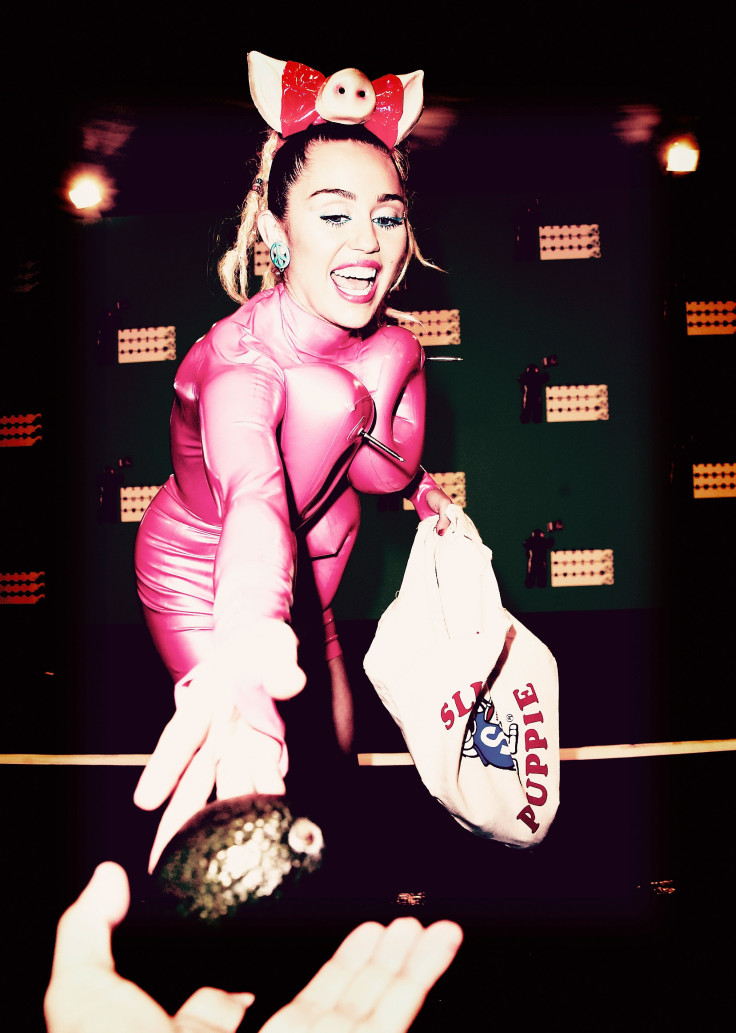 But the fun didn't stop there. Entertainment Tonight reports that Miley also passed out avocados to members of the press. Just like her love of pot, Cyrus is open about her love of avocados. Earlier this month she posted several photos of herself enjoying an avocado facial on Instagram. "Avocado obseshhhhh is mad real!" she captioned one of the shots, as reported by Us Weekly. Cyrus is so serious about her love for the fruit snack, she even got a tattoo of the pitted avocado on her arm in July, according to Twist magazine.
While avocados weren't a part of Miley's hosting gig at the VMAs, pot definitely was. The former Disney Channel star reportedly reference her love for the substance multiple times throughout the show. According to International Business Times reporter Alex Garofalo, she smoked pot with rapper Tyga in one VMAs skit and ate pot brownies with fellow rapper Snoop Dogg in another.
While Miley did not win any awards during the 2015 VMAs, she did share some exciting news with her fans. Almost two years after the release of her "Bangerz" album, Miley announced the surprise debut of her free album "Miley Cyrus & Her Dead Petz."
© Copyright IBTimes 2023. All rights reserved.