Miley Cyrus Shares Photo Of First Kiss With Liam Hemsworth On International Kissing Day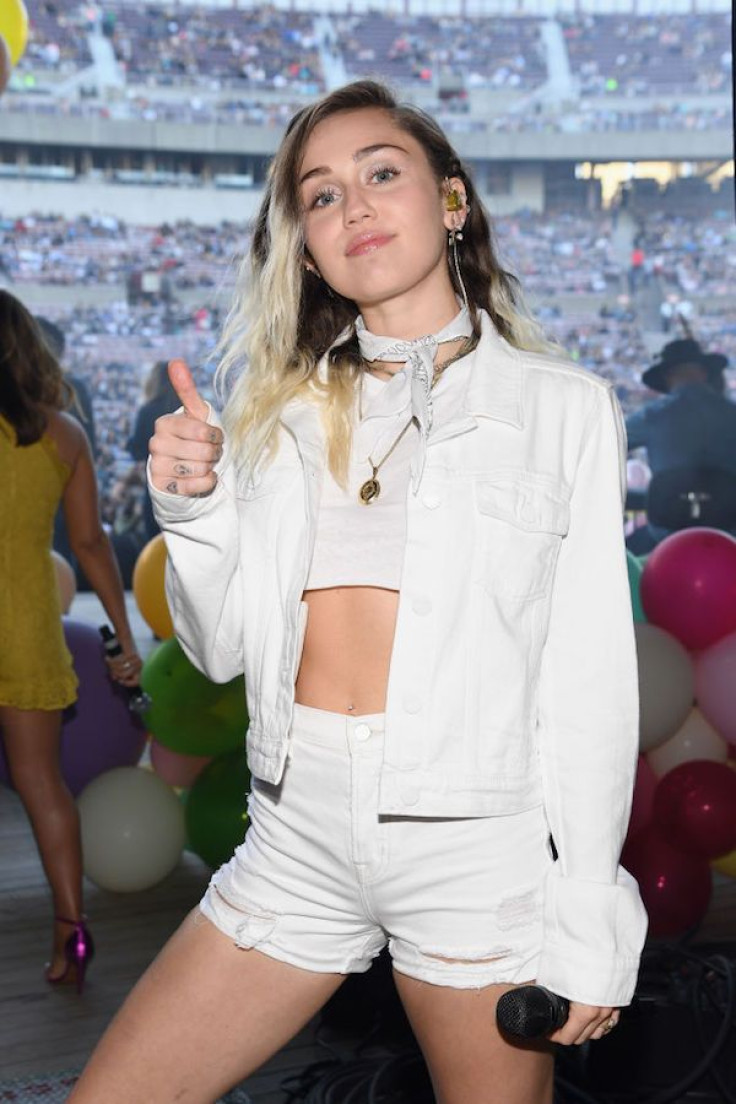 Miley Cyrus is celebrating International Kissing Day, so she decided to share some smooch-filled photos on her social media. One snap apparently reveals the first time she locked lips with now-fiancé Liam Hemsworth.
On Thursday, Cyrus took to both Instagram and Twitter to share a picture showing her and Hemsworth kissing on the lips on the set of their first movie together, "The Last Song." In the caption, the singer-actress revealed that it was the first time that she and her boyfriend kissed and that it's already been eight years since that happened.
Many fans reacted using different memes on Twitter, and most of them suggest that they are getting emotional over the "Malibu" singer's love life. Check them out below.
Aside from sharing a photo with Hemsworth, Cyrus also showed to her fans her fervent love for her dearest pet dog Emu. She posted a snap showing herself hugging the collie tightly while planting a kiss on its face.
READ: Miley Cyrus recalls best 4th of July memory
Another snap that Cyrus shared on International Kissing Day shows her planting a kiss on a photo of singer-songwriter Paul McCartney. She also used the title of the Beatles' eighth studio album, "Sgt. Pepper's Lonely Hearts Club Band," as a hashtag, suggesting that it's her favorite record of all time.
Cyrus' latest social media posts comes in the wake of a tabloid report claiming that she and Hemsworth have called off their wedding. As per an exclusive story by Life & Style, an insider has revealed that the "Hunger Games" actor decided to put the wedding plans on the backburner. "Bottom line, Liam got cold feet," the insider was quoted as saying.
Hemsworth's decision may have been frustrating for Cyrus, but the latter has reportedly agreed to it because she loves him. "Miley was really having fun imagining her wedding," a different source said, "but she knows it's important to put a hold on everything. She loves Liam and wants it to last forever when they take that step. But it can't be now."
Cyrus and Hemsworth first met on the set of "The Last Song" in 2009. Three years later, the two got engaged. However, they headed to splitsville shortly after Cyrus' controversial performance with Robin Thicke at the 2013 MTV VMAs. The two rekindled their romance last year, and they are currently engaged to be married.
© Copyright IBTimes 2023. All rights reserved.