Miley Cyrus Sizzles In Big Sean's New Music Video 'Fire', Sean Calls Her The Perfect Metaphor For A Strong Woman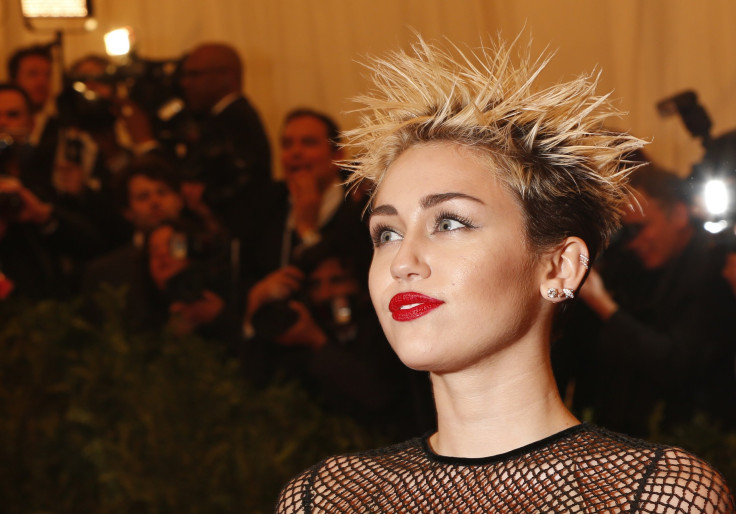 Singer Big Sean believes Miley Cyrus is the perfect metaphor for a strong woman, leading him to cast the 20-year-old in the video of his new song "Fire".
In a series of tweets, Sean explained that he was impressed with Cyrus' transformation from a child actor to an adult musician, and added that she has displayed tremendous personal strength in the process of redefining herself.
"I got Miley Cyrus for this video because she's somebody who's had a personal evolution as a lot of us have had," Sean wrote on his official Twitter account on Friday. "Besides all the personal stories I tell in the song, there are so many other ways people can make it through the fire."
"I think Miley did a great job as a metaphor for strong women, being strong person after heartbreak (hence the burning pic that could symbolize her old romance) , or maybe even deeper problems but in the end remaining as elegant as a rose," he added.
In an interview with MTV, also on Friday, Sean said Cyrus symbolizes the strength and beauty in a lot of women, especially those trying to overcome heartbreaks, and "Fire" is his attempt to highlight that aspect of Cyrus' character.
"Fire" is part of Sean's new album, "Hall of Fame", which will be released on August 27. But, the Detroit-based rapper hardly appears in the video. The few instances where Sean does make an appearance, he is hidden behind a veil of flames.
However, fans get to see a lot of Cyrus who sizzles in barely-there outfits throughout the video. The three-minute racy clip has Cyrus in high-waisted mini shorts and transparent jackets, and fans of Cyrus have been quick to praise the singer for featuring in the video.
"Thank y'all so much :) Fire is going crazy," Cyrus tweeted a day after the debut of the video.
© Copyright IBTimes 2023. All rights reserved.