Miley Cyrus Smokes Cigarette While Flaunting Her New Platinum Do'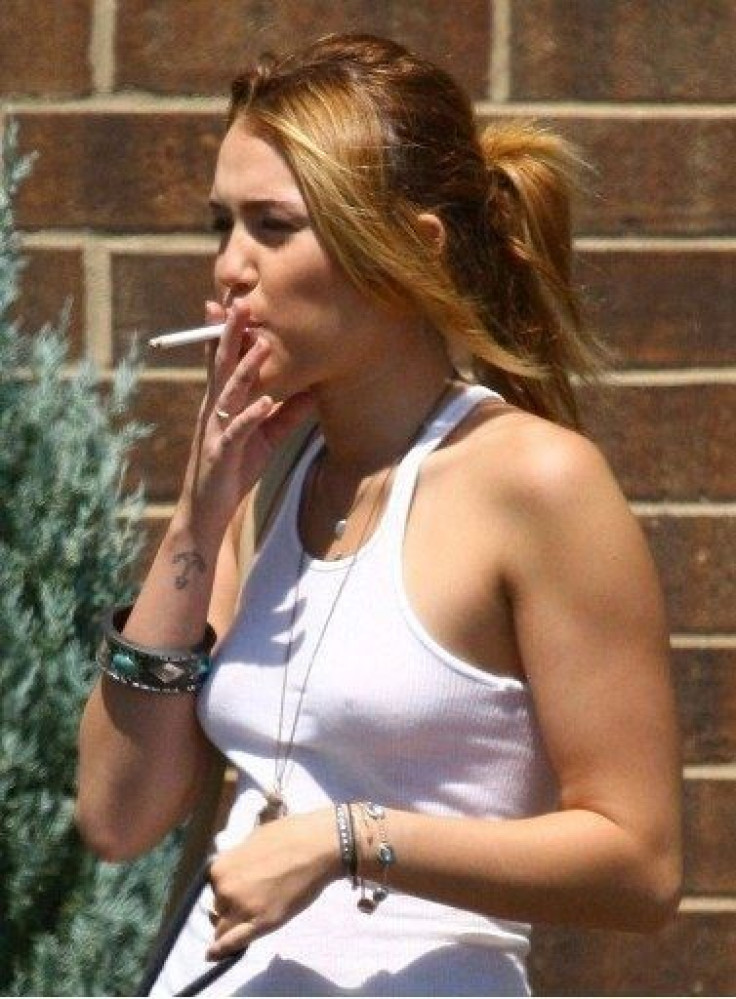 Miley Cyrus lights up once again, but at least it's not weed this time.
The pop tart was spotted Thursday taking a cigarette break inside a rental vehicle in Philadelphia. While Cyrus' new platinum Twiggy-like do is most definitely fashion forward, we're not sure if smoker's breath will be considered quite so fashionable.
Hope she popped some gum before smooching husband-to-be Liam Hemsworth. She gushed, "He loves [my haircut]," because "... he said I look the happiest he's seen me in a while :) he likes seeing my eyes more."
Cyrus is no stranger to attention for smoking. During her 19th birthday bash, the former Disney starlet claimed to be a "stoner."
"You know you're a stoner when friends make you a Bob Marley cake -- you know you smoke way too much f***in' weed," Cyrus proclaimed.
But friend Kelly Osbourne quickly jumped to the tween's defense, joking that she had a salvia problem instead.
She later took to her Twitter page to further state her case, although the damage had already been done.
"Let me make something very clear after @MileyCyrus salvia incident we started calling her bob miley as a JOKE! the cake was also...A JOKE! it makes me sick that @MileyCyrus so called 'friends' would sell her out and lead people 2 believe she is someone that she is not! ... u guys if @MileyCyrus is not recording/filming/touring she is works everyday how could she possible do all that if she was a stoner! #think"
© Copyright IBTimes 2023. All rights reserved.