Students For Trump: Meet The Millennials Helping The Donald Nab The Youth Vote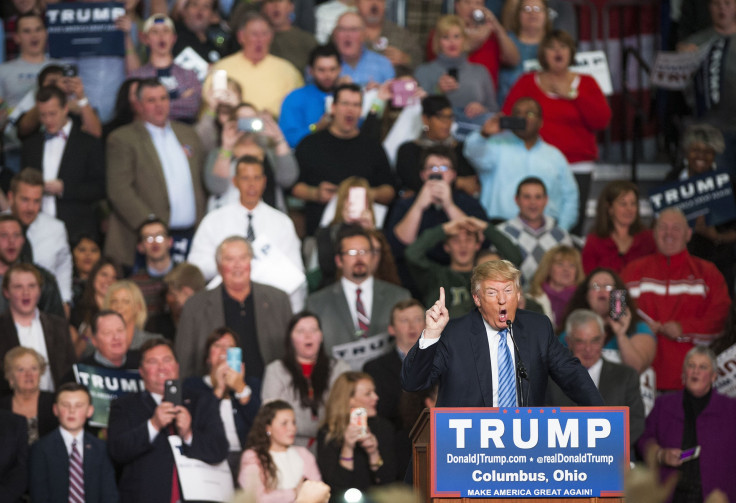 As soon as Ryan Fournier wakes up every morning, he reaches for his phone to check Twitter. He's got 21,300 followers -- and maybe one billionaire -- counting on him.
The 19-year-old freshman at Campbell University in Buies Creek, North Carolina, has taken it upon himself to spearhead a youth outreach campaign for Donald Trump, the real estate tycoon and presidential candidate. Trump is the front-runner in the Republican 2016 race, but eventually, polls will gave way to the primary (and, perhaps, general) elections, and the out-of-the-box politician will need the support of at least some of the 75.3 million millennials in the United States.
Students for Trump isn't official, though Fournier said he is in talks with the campaign to formalize the operation. It's mostly social media-based for now, centered heavily around the @PaidForByTrump Twitter account he set up last month. But Fournier and his vice chairman, 19-year-old Campbell sophomore John Lambert, have big plans. They've recruited about 25 student leaders in states like California and Texas, launched a website at Students4trump.com, and begun sifting through about 150 volunteer applications. They're also live-tweeting GOP debates and creating T-shirts.
"We believe it's our job to get out there and spread the message," said Lambert. "We want to motivate younger voters who haven't had an interest in politics and really educate them on why they should be interested -- why Donald Trump would make America great again."
By next November, millennials will make up more than a third of eligible voters. But as big a group as they are, they're also notorious for avoiding the ballot box. During the 2014 midterm elections, only about one-fifth of 18- to 29-year-olds voted, according to the Center for Information and Research on Civic Learning and Engagement at Tufts University in Medford, Massachusetts.
Other campaigns have set up shop on college campuses. Sen. Marco Rubio, R-Fla., has about 1,000 student volunteers at schools across the country. Sen. Rand Paul, R-Ky., has 400 "Students for Rand" chapters. And Trump has Fournier, who calls himself the national chairman of the Students for Trump organization.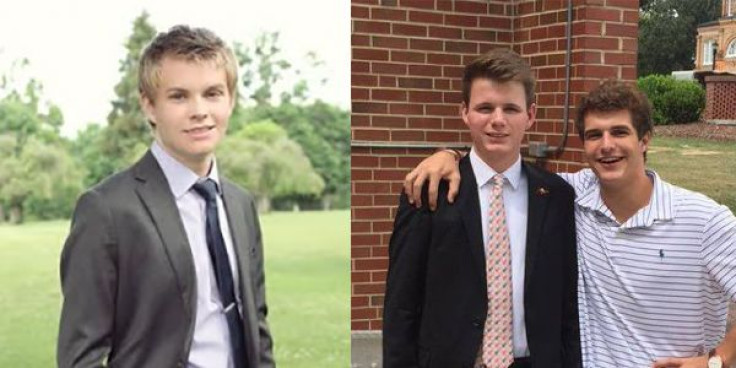 "Me and John believe that the student vote is very important," Fournier said, adding that the 2008 and 2012 general elections were essentially decided by young people. "[They] are the generation that's going to be leading this nation."
Fournier, a political science major, and Lambert, a trust and wealth management major, don't have much political experience. Fournier was in the Teen Republicans club at his high school, ran for freshman class president and is a web developer in his free time. Lambert started his own social media management company at age 17 and said he's been following politics "since [he] could read."
They grew up watching "The Apprentice," but they said they didn't consider Trump a serious presidential candidate until October. Fournier started @PaidForByTrump after seeing the candidate's speech at a rally in North Carolina, and its following grew quickly. After about a week, more than 9,000 people were following the account where Fournier retweeted Trump Halloween costumes, Vine videos and posts by the man himself. Once his time on Twitter exceeded two hours a day, Fournier asked Lambert, his friend from the campus College Republicans club, if he'd like to help out.
Their support is no joke. While Fournier said he likes Trump because he's not an establishment politician, Lambert said he values the mogul's business background. Lambert said millennials should take notice -- students go to college so they can get jobs, and he believes Trump understands the economy better than other Republican candidates. Lambert even got into an argument about his passion for Trump with a family member over Thanksgiving dinner.
Fournier noted that they don't always agree with all of Trump's statements. Fournier disagrees with Trump's mass deportation plan because he said it's unrealistic, and Lambert wants him to deliver his ideas more clearly. But both said they respect his honesty. Lambert said Trump was "true to the heart" and a reminder that all humans are imperfect.
Campaigning for Trump is fun, too: Like the outspoken tycoon, Fournier likes to publicly post inflammatory messages he receives on Twitter.
Going forward, the two plan to keep expanding whether or not they get the official go-ahead from Trump's campaign. They said their Students for Trump push isn't a publicity stunt. It's for real, and they eventually want to have branches on campuses across the U.S.
"The reason that we are doing this, the reason we put the man-hours in...is because this country has to have educated, tested, professional leadership," Lambert said. "If other people harness their love for America, I have a feeling it will always lead to Mr. Trump."
© Copyright IBTimes 2023. All rights reserved.
FOLLOW MORE IBT NEWS ON THE BELOW CHANNELS