Millie Bobby Brown On Being Sexualized For Years: 'It's Really Overwhelming'
Millie Bobby Brown is opening up about the challenges she faced when she rose to fame. The 18-year-old actor, who was only 12 when she first appeared in "Stranger Things," spoke in her latest interview about how she was being sexualized for years.
"I deal with the same things any 18-year-old is dealing with, navigating being an adult and having relationships and friendships, and it's all of those things. Being liked and trying to fit in, it's all a lot, and you're trying to [know] yourself while doing that. The only difference is obviously I'm doing that in the public eye," she said on the "The Guilty Feminist" podcast.
She then spoke about being sexualized, calling it "really overwhelming."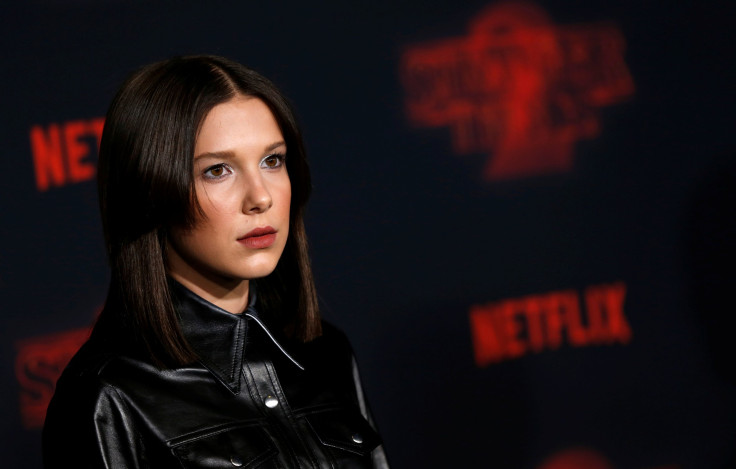 "I have definitely been dealing with that more in the last couple weeks of turning 18. [I'm] definitely seeing a difference between the way people act and the way the press and social media react to me coming of age," Brown said. "It's gross."
She went on to talk about how her own Hollywood experience was "a good representation of what's going on in the world and how young girls are sexualized. I have been dealing with that — but I have also been dealing with that for forever."
Brown recalled one such incident where she was criticized for wearing a dress with a plunging neckline.
"I thought is this really what we should be talking about? We should be talking about the incredible people that were there at the awards show, the talent that was there, the people we are representing," she said.
Brown spoke about such experiences in the past as well.
When she turned 16, she shared a post on social media, saying she was getting "frustrated from the inaccuracy, inappropriate comments, sexualization and unnecessary insults" and how they caused her "pain and insecurity."
© Copyright IBTimes 2022. All rights reserved.
FOLLOW MORE IBT NEWS ON THE BELOW CHANNELS