A Minimalistic Traveler's Watch - Simpl Reverse Watch Review
This article uses affiliate links, which means if you purchase products through these links, we may earn a commission. Click here to see our
T&C
. For licensing please click
here
.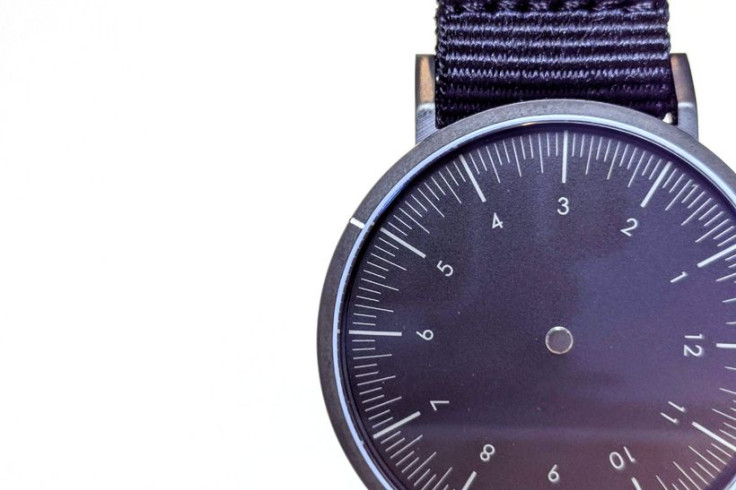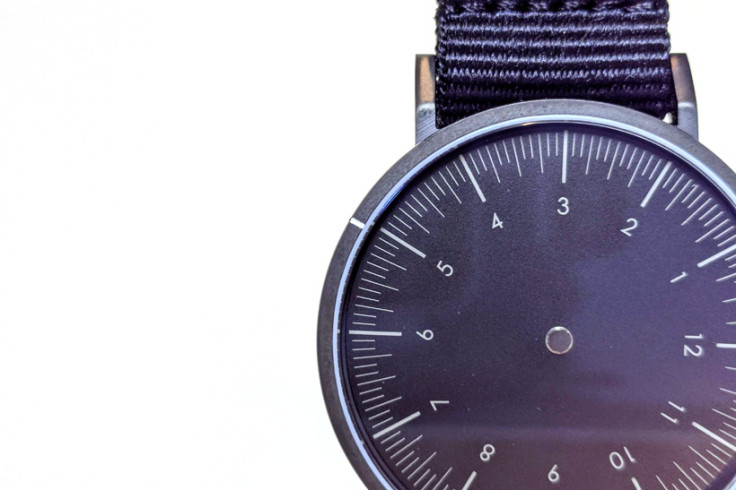 On my quest to find the best watch for travelling businessmen, Thailand is probably the last place I'd check. But after seeing an ad of the Simpl watch caught my eye on a flight magazine, I was ready to hop down this unusual rabbit hole to see what the minds of Thai watch designers have come up with.
With three different watch models, the Simpl watch company has an interesting concept behind each watch design, namely #timeless, #one, and #reverse. Among the three, #reverse caught my eye for its aesthetics and innovative idea. Unexpectedly, it has a function that makes it do something that not many analogue watches do: Tell time across multiple time zones at a glance.
The Reverse Concept
Before noticing anything else, this watch's handless design is the first thing that probably catches everyone's eyes. Not only is it missing minute and hour hands, what makes it harder to wrap your mind around is that the 1-12 numbering on the watch face is sequenced counter-clockwise. I was ready for a steep learning curve.
On actual use however as I found out, the reality is different from theory, in a good way. I got used to telling the time within minutes of using it, which was a surprise.
After noting the hour, it's actually quite easy to see the minutes through how far the bezel mark is from the hour mark. The feeling of reading the Simpl Reverse watch feels as familiar as measuring something with a ruler, and I got used to it almost straightaway.
Throughout the day, in telling time, what I noticed using the Simpl watch is that I actually rarely needed to know the exact minutes and seconds of time. Instead most of the time, I simply needed to know how far I'm into the hour, and how long till I reach the next hour. In this case, I found reading the Reverse watch only took a quick glance. Conclusively for me, the spinning watch face is a unique and innovative way of reading time, kudos to Simpl for coming up with a simple yet unique way of reading time.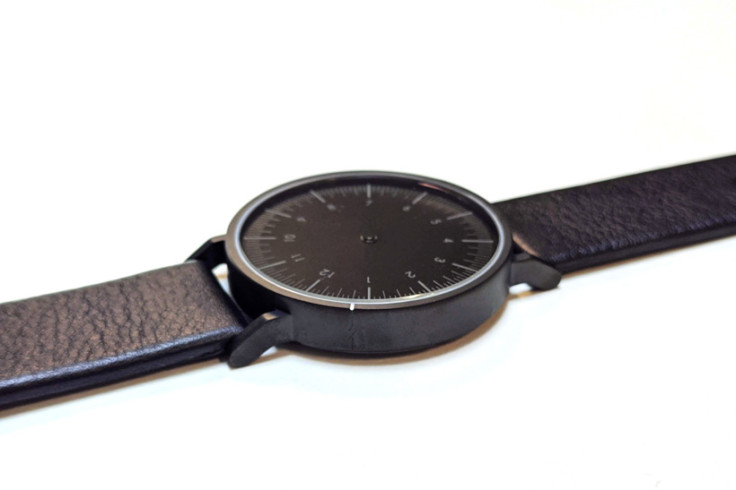 Tough built with elegance
The Orbit Black variant that I have has a stainless steel case with a gun metal finish, which looks as manly as it sounds. Though I haven't spent enough time with the watch yet to see wear marks, I'm quite sure that it is going to age well.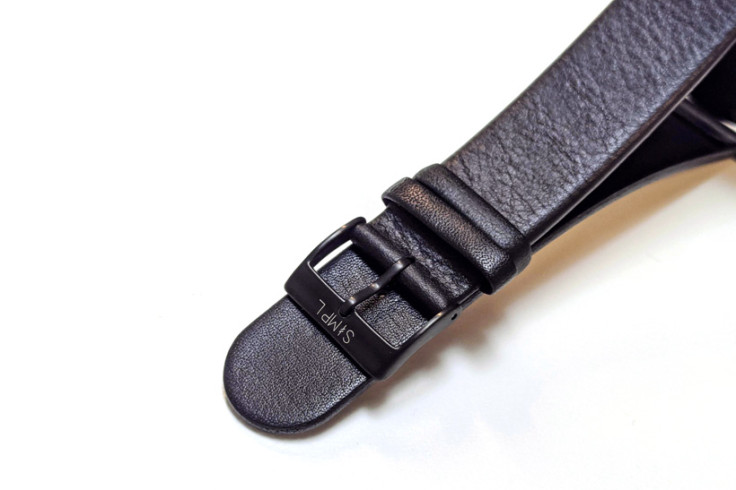 The full grain leather straps deserves special mention, as it is one of the thickest, most generous leather construction that I have seen on a 20mm strap. The quality invested in the straps itself is enough to elevate the overall class of the watch, which after seeing many watches, is not common at this price range.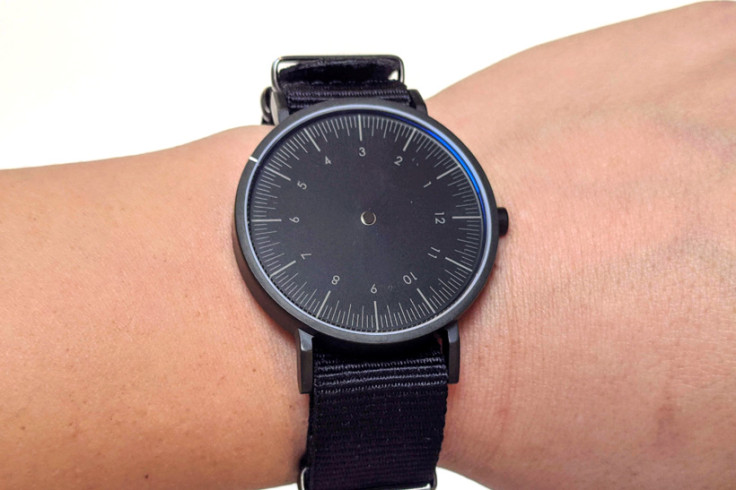 I also tried out the black-on-black NATO strap, which is a must for those of us with sweaty wrists. The straps were a perfect match with the watch, and showed the versatility of the Reverse watch's minimalistic design. It can be dressed up or down easily by changing the straps, with the gun metal black finish looking right at home with either strap.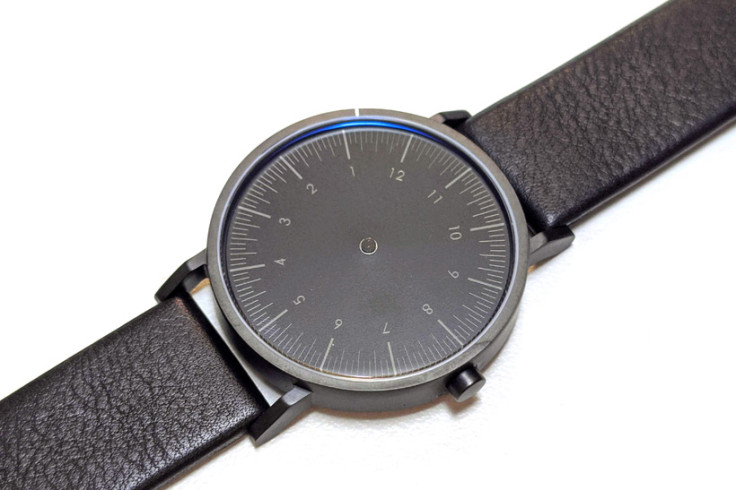 The unexpected functionality to tell multi-time zone
What really sets the Simpl Reverse watch for me is actually something that was not advertised and might not have been intended by the designer of the watch. What qualifies this watch as a good travel watch is it's amazing 'accidental' function to tell the time of multiple time-zones at a glance.
Due to how this watch is read, if you set your local time at the notch, all you need to do is to take note of where another time-zone's position in the watch face. For example, when setting the Sydney - Australia time on the notch, Seoul - Korea time would be at the 12'o clock position. So at anytime, I can see both times by checking both positions. This would work very well at least at the 12, 3, 6 and 9 positions as they are easy to locate on the watch face. It's actually not some amazing innovation, since GMT watches have a rotating bezel that allows time zone conversion in the same way, but for me it was quite an interesting function that was very useful in day-to-day use. Not many minimalist watch design can claim to have a GMT functionality.
Due to how simple the watch face design is, adjusting the time to a different time zone is also easier than any other analogue watches. There's no minute hand to spin round and round, instead you only have one disc to rotate, and any time zone can be reached in one revolution of the face.
CHECK OUT OTHER REVIEWS ON IBTIMES: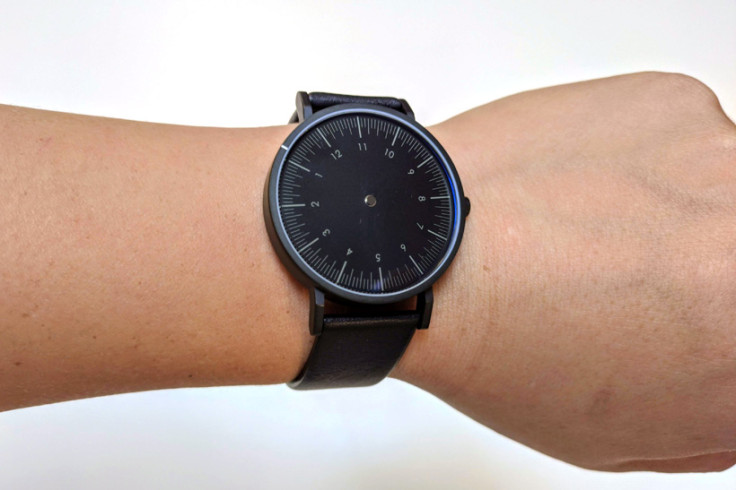 Who is the Simpl Reverse Watch for?
Needless to say, the Simpl watch lives up to the reputation of its name: it is for those who love simplistic, minimalist design. What sets the Simpl watch apart however is its quality construction, down to investing in one of the supplest and generous leather strap that I've seen. So if you are someone who appreciates quality in the small details, this is a Thai watch that you should not miss. And finally if like me, telling multiple time-zone time is important to you, especially when travelling, the Reverse watch has an unexpected ability to do so elegantly with no additional moving part like a rotating bezel. It is an ability crucial for travelers or businessman who often need to note different times across the globe - I can confidently say that this watch tells time like no other.
Sam is a production engineer turned tech writer who specializes in seeking out gadgets that enhances productivity while still looking sharp. This is a contribution to an ongoing IBTimes review series on gadgets for Business Travelers.
© Copyright IBTimes 2023. All rights reserved.