Minnesota Wildfire Burns 100K Acres, Calmer Winds Slow Growth [MAPS]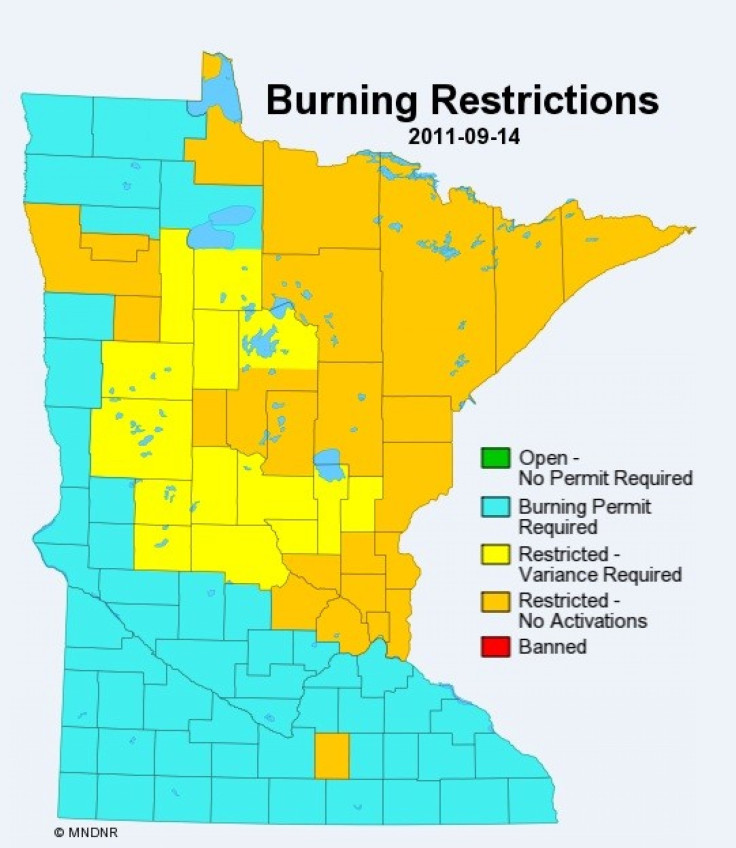 Authorities are hopeful that calmer winds will slow the growth of a wildfire in Minnesota that has burned about 100,000 acres.
The wildfire engulfed woodland in northeastern Minnesota and blanketed cities hundreds of miles away with a smoky haze, the U.S. Forest Service said, as reported by The Associated Press.
Lisa Radosevich-Craig, forest service spokeswoman, told Reuters that the new estimate of the scope of the fire's unprecedented growth from Monday to Tuesday came after a U.S. Forest Service flyover Tuesday afternoon gave a better view through the smoke.
There was so much smoke that they couldn't get a good parameter of the fire line, Radosevich-Craig said.
On Monday, the Minnesota Department of Natural Resources issued a statement noting temporary burning permit restrictions on much of Minnesota because of dry, windy conditions.
The department has said fire danger in most of Minnesota was high to very high with extreme conditions in the border lakes area of St. Louis County north of Lake Vermilion. Extreme fire conditions mean the fire situation is explosive and can result in extensive property damage.
At that time the weather forecast was showing warm conditions with low relative humidity and moderate winds throughout most of the state, which could intensify fire danger.
Radosevich-Craig told The AP that the blaze has swallowed at least 160 square miles at the Boundary Waters Canoe Area Wilderness, making it one of the largest on record in the state. This is a spopular area with canoe campers.
Radosevich-Craig also said about 200 highly experienced firefighters from federal and state agencies will help to fight the wildfire that was ignited by a lightning strike on Aug. 18. No buildings have burned and no injuries have been reported.
© Copyright IBTimes 2023. All rights reserved.