Miranda Kerr Ex-Boyfriend/Husband List: 7 Men Model Supposedly Dated Before Evan Spiegel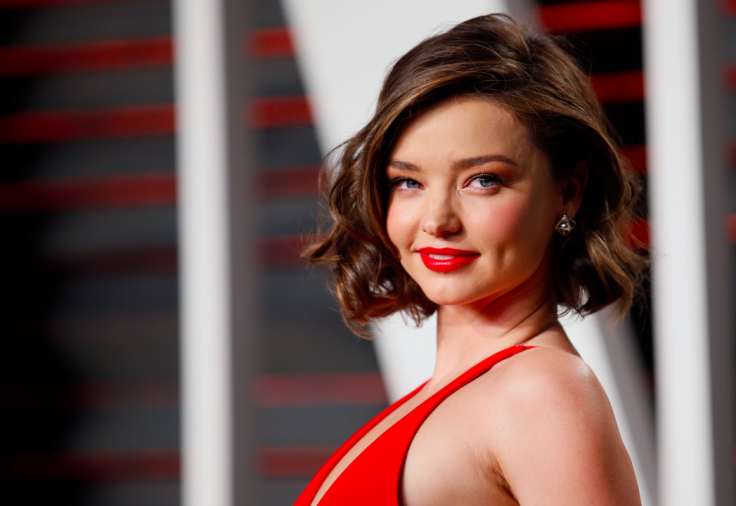 After years of famously dating "Pirates of the Caribbean" star Orlando Bloom, Victoria Secret Angel Miranda Kerr has found love again with Snapchat billionaire Evan Spiegel. The two announced their engagement Tuesday. But before we can go forward, let's take a walk down memory lane and relive all the Australian model's past boyfriends, courtesy of Who's Dated Who.
1. Christopher Middlebrook, from 1996-1998: Tragically, Middlebrook died in a car accident at the age of 15. They were still in a relationship at the time of his death.
2. Adrian Camilleri, from February to July 2003: Kerr ended her relationship with the finance broker when he was investigated by the Australian Securities and Investments Commission. He was found guilty on five counts of fraudulent behavior.
3. Jay Lyon, from August 2003 to August 2007: Lyon is best known as the frontman for the band Tamarama. After dating off and on for years, they called it quits for good when Lyon appeared on the MTV reality show "The City."
4. Orlando Bloom, from 2007 to October 2013: The couple was married in July 2010. They have one child together, Flynn Christopher Blanchard Copeland Bloom. He was born Jan. 6, 2011. But less than two years later, the couple announced their split in a joint statement. "After six years together, they have recently decided to formalize their separation," their rep said at the time.
5. Leonardo DiCaprio, in 2012: DiCaprio has a reputation for dating supermodels, so it wasn't shocking when he was tied to Kerr following her divorce. The two never confirmed the gossip and it remains a rumor.
6. Justin Bieber in 2012: Another popular rumor was that Kerr shacked up with teenage heartthrob Justin Bieber. This is also mere speculation.
7. Justin Packer in 2013: Before Mariah Carey was in the picture, Packer and Kerr were apparently an item. Kerr confirmed they had been friends for years, but never said their relationship was romantic. "We've been friends for years. [Rumors] happen all the time with me, it happens to Orlando [too]," she told the Sydney Morning Herald in 2014. "We understand it. As long as we both know [the truth], then it doesn't really matter what people think. People can speculate as much as they like."
8. Finally, there's Spiegel. There's a seven-year age gap between them, but Kerr said it isn't an issue. "He's 25, but he acts like he's 50. He's not out partying," Kerr told The Edit in January, according to Us Weekly. "He goes to work in Venice [Beach in L.A.]. He comes home. We don't go out. We'd rather be at home and have dinner, go to bed early."
Follow me on Twitter @mariamzzarella
© Copyright IBTimes 2023. All rights reserved.