Miranda Kerr Talks 'Bad Depression' After Orlando Bloom Breakup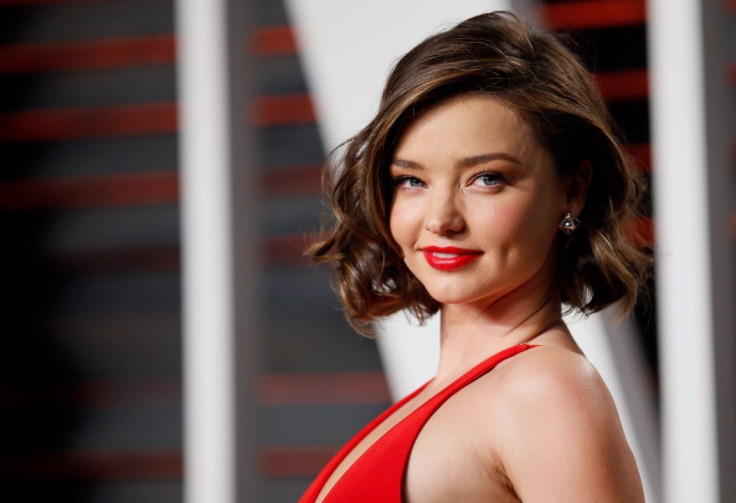 Miranda Kerr is one of the most famous models in the world, but her universe was turned upside down when she split from husband Orlando Bloom. The Victoria's Secret Angel had never known what depression felt like until her relationship with the Austrailian hunk was over.
"When Orlando and I separated, I actually fell into a really bad depression," she told Elle Canada Wednesday. "I never understood the depth of that feeling or the reality of that because I was naturally a very happy person."
Her mother always praised her positive attitude. "My mom used to call me a 'giggling Gert' because I was always laughing, even in my sleep," she said.
To heal from her divorce, she started to meditate twice a day, did yoga and ate healthy. She still performs these practices today. "And also, when I wake up and when I go to bed, I have that attitude of gratitude and I say, 'Thank you for this beautiful day, for this roof over my head, for the fact that I have my health and my son has his health, and thank you for our family,'" she added.
She and Bloom share 5-year-old son, Flynn. The couple started dating in 2007. By 2010, they were married. But the happy times didn't last for long. They called it quits before Flynn's second birthday. "After six years together, they have recently decided to formalize their separation," their rep said at the time. "Despite this being the end of their marriage, they love, support and respect each other as both parents of their son and as family."
Kerr has since moved on. She announced her engagement to Snapchat billionaire Evan Spiegel in July. Even though she's 7 years older at 33, Kerr doesn't mind the age difference. "He's 25, but he acts like he's 50. He's not out partying," Kerr told The Edit in January. "He goes to work in Venice [Beach in L.A.]. He comes home. We don't go out. We'd rather be at home and have dinner, go to bed early."
Follow me on Twitter @mariamzzarella
© Copyright IBTimes 2023. All rights reserved.