Missing 14-Year-Old Boy's Body Allegedly Found Inside Crocodile's Stomach
KEY POINTS
The incident took place in Tanjung Manis, Malaysia
The teen was attacked while he was looking for snails near a river
Officials confirmed some cloth and body parts were found inside the crocodile's belly
A crocodile was caught after the reptile allegedly ate a teen boy. The incident took place in Tanjung Manis, Malaysia.
The victim, identified by local websites as 14-year-old Ricky Ganya, was attacked by the reptile while he was looking for snails near a river on July 26. The family filed a missing person complaint. The boy's aunt, who witnessed the incident, told police that she saw the reptile pulling the victim into the water. Following an intense search, the crocodile was captured on Friday, July 31.
Local reports stated that a search and rescue team caught the reptile using a chicken as bait. The crocodile was lifted out of the river and killed. Its body was cut open in front of the teen's family and the police.
"Some cloth and several human body parts were found in the crocodile's stomach," Sarawak Fire and Rescue Department assistant director (operations) Tiong Ling Hii said, The Star reported.
The body parts removed from the crocodile's stomach were sent for an autopsy, the results of which are being awaited.
In another incident last week, a fisherman was found dead after a crocodile pulled him into the water. The 47-year-old victim was cleaning his boat during high tide when the reptile attacked him and dragged him underwater. A witness immediately informed the local police. Following an extensive search, the victim's body found lying on the riverbank. However, as the rescue team reached the riverbank to retrieve the body, they saw the alligator dragging the body underwater.
In another incident that took place in Indonesia's Riau province earlier this year, a crocodile was killed and its stomach was cut open to retrieve a fisherman's body after the reptile attacked the man. The victim's friend saw the 13-foot-long crocodile pull the victim into the water and immediately informed the officials. Following a search, the crocodile was caught and shot dead. Its stomach was cut open and the victim's body parts were found inside.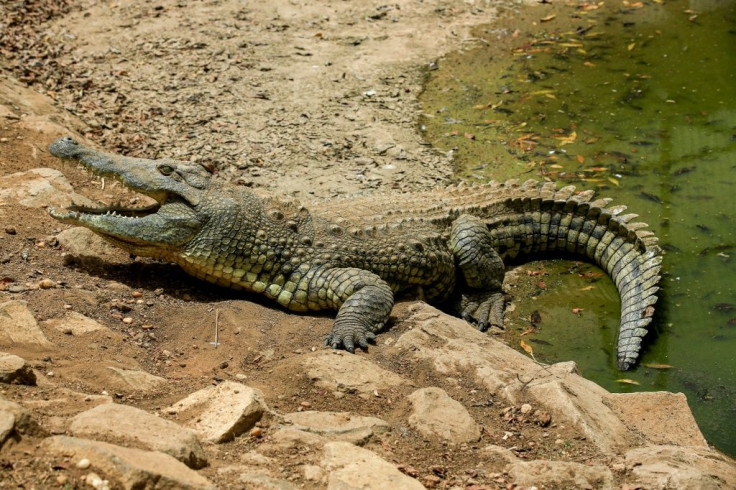 © Copyright IBTimes 2023. All rights reserved.