Missing Virginia Teen: Police Locate Missing 14-Year-Old Girl, Alleged Abductor In Custody
A missing Virginia teen was found unharmed and her alleged abductor arrested during a traffic stop.
Isabel Hicks, 14, found safe Wednesday as she was being driven around by her alleged abductor, identified as Bruce William Lynch Jr., 33. Lynch's car reportedly was spotted by another driver in Caroline County, Virginia. The motorist called police who pulled Lynch over a short time later and found Hicks in the car.
"The Louisa County Sheriff's Office is happy to report that the vehicle with Isabel Hicks and Bruce Lynch was located and stopped in Caroline County after a pursuit," Louisa County Sheriff's Detective Chuck Love wrote on Facebook. "Bruce Lynch was taken into custody and Isabel Hicks was located and appears unharmed."
Hicks was originally reported missing Oct. 21 after leaving her home with Lynch, who reportedly was seeing Hicks' mother. An amber alert was issued Friday after authorities learned Lynch reportedly had a gun and had been experiencing suicidal thoughts.
Lynch took Hicks to meet his mother, Lisa Harper, Monday. Harper told Richmond CBS-affiliate, WTVR, she told Lynch to turn himself in or she would call the police. The pair then left the house and ran into the woods as Harper called police.
"It can be worked out," Harper pleaded with her son during the interview. "Get somebody to take you to the Louisa Police Department. Please!"
Lynch was held on felony abduction charges.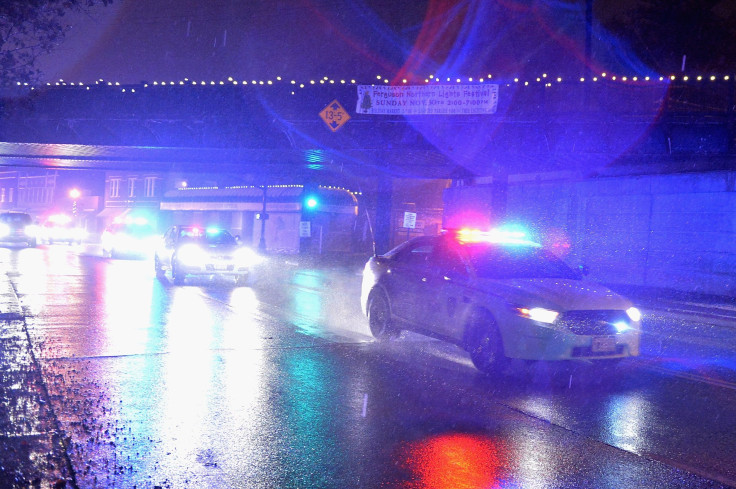 © Copyright IBTimes 2023. All rights reserved.