'The Mist' Season 1, Episode 2 Synopsis Released; What Will Happen In 'Withdrawal'? [VIDEO]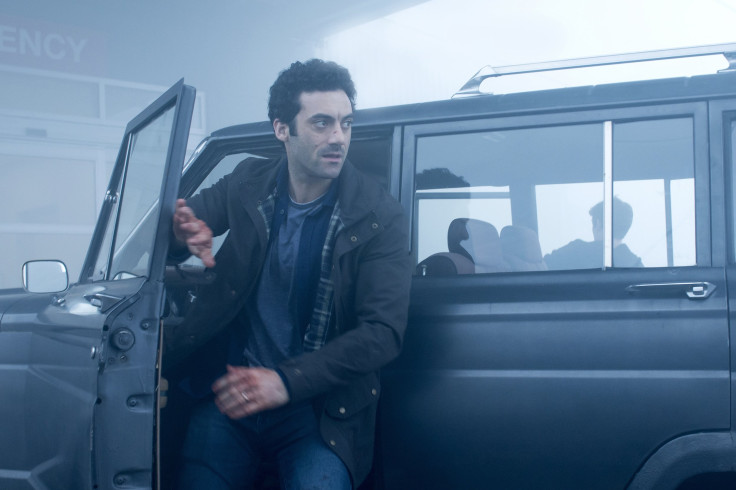 Will Kevin (Morgan Spector) reunite with his wife Eve (Alyssa Sutherland) and their daughter Alex (Gus Birney) in Season 1, episode 2 of "The Mist"?
According to the synopsis for the episode, Kevin — along with Adrian (Russell Posner), Mia (Danica Curcic) and Bryan (Okezie Morro) — ventures out into the mist in order to get to reach his family at the mall. But how will they do that when Connor (Darren Pettie) left them at the police station using Kevin's car at the end of the series premiere?
In the trailer for the upcoming episode, the quartet seems to have found a car which they use to get to the mall. But at the end of the video, it appears that they find themselves in a vehicular accident. Does that "something" in the mist attack them?
READ: 5 things to know about Spike's "The Mist"
Apparently, Kevin's group isn't the only one who experiences trouble while in the road. As seen in the trailer, the windshield of the car that Connor is driving gets destroyed when something huge was seemingly thrown at it.
Meanwhile, Eve and Alex, along with dozens others, are stuck in the mall. To ease the rising panic among the people inside the establishment, mall manager Gus (Isiah Whitlock Jr.) steps up, ensuring the safety of everyone.
In the trailer, Gus reveals that there are at least three dead people in other section of the mall. Because they knew that there's something in the mist that attacks people, Gus decides that they should lock every doors of the mall.
Elsewhere in the episode, Nathalie (Frances Conroy) deals with the death of her husband Benedict (Derek McGrath). In the series premiere, Nathalie and Benedict visited the town's library after they saw a large number of frogs coming out of the soil and several birds seemingly fleeing the mountains earlier in the day. When they left the library, the pair was welcomed by the mist. Although the mist was thick, the two continued walking to find their bikes. But a gun-wielding male stranger suddenly showed up and asked if they real. Even though Benedict answered that they are real, the man still shot him in the head, much to Nathalie's horror. Shortly thereafter, the mysterious man asked forgiveness and killed himself.
"The Mist" Season 1, episode 2, titled "Withdrawal," airs on Thursday, June 29 at 10 p.m. EDT on Spike. Watch the trailer below:
© Copyright IBTimes 2023. All rights reserved.