'Mob Wives' Star Drita D'Avanzo Helps Unveil Big Ang Mural In Staten Island [PHOTOS]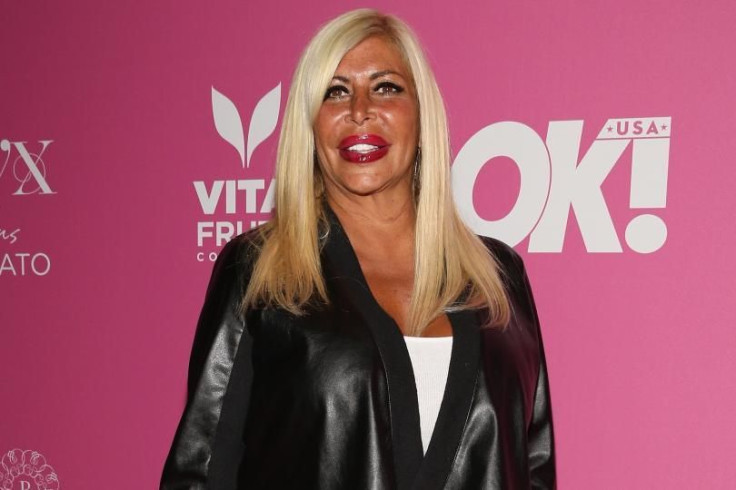 Angela "Big Ang" Raiola's memory will live on in the form of a beautiful mural painted on the side of a children's boutique in Staten Island, New York. The giant wall art was unveiled over the weekend during a public vigil for friends, family and fans.
Big Ang's "Mob Wives" co-star Drita D'Avanzo and her sister, Janine Detore, both gave speeches at the event. The mural, done by artists Danielle Mastrion and Vincent Santorella, is located near Detore's children's shop, The Country Muse.
"Ang is all over; she's everywhere, but I'm happy it's next to me now because it's very comforting to see her," Detore told SiLive. "My sister will never be forgotten in the family. But the mural will just keep her around, for people to remember her and everything she's done."
The mural features one of Ang's most memorable quotes — "I'm not here for a long time, just a good time" — alongside a closeup portrait of her over a floral pattern.
VH1 also plans to honor Big Ang Wednesday at 9 p.m. EST with a TV tribute special airing immediately after the series finale of "Mob Wives." In a press release, the network said the special will celebrate the larger-than-life reality star and her "biggest TV moments."
As previously reported, Big Ang died Feb. 15 at the age of 55 after battling brain and lung cancer. The mother of two was first diagnosed with cancer in April 2015 and underwent two procedures to have lymph nodes removed from her throat. Big Ang learned her cancer had returned and spread in December 2015 after going in for a throat scan.
"I was completely devastated. I couldn't hear what they were saying. ... I feel like I went deaf," she said during an interview with Dr. Oz in February. "I was like, oh, this is going too fast for me. Now I'm just hysterical."
© Copyright IBTimes 2023. All rights reserved.