Mobile Phones In Africa: Subscriber Growth To Slow Sharply As Companies Struggle To Reach Rural Populations And Offer Faster, Cheaper Services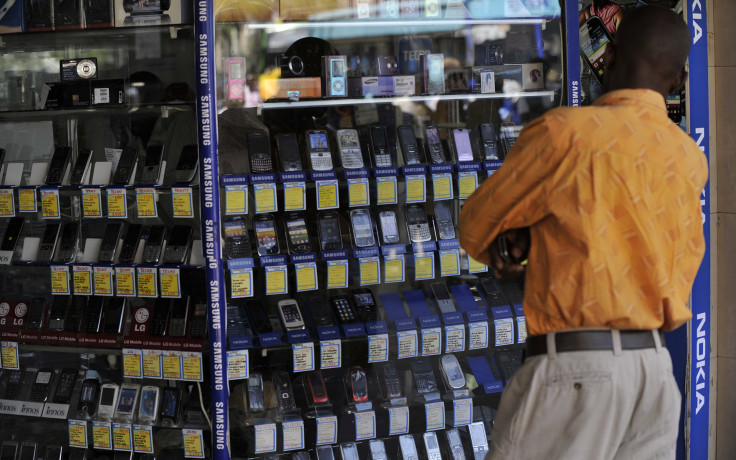 For the past five years, sub-Saharan Africa has reigned as the world's fastest-growing mobile region, with subscriber growth rates more than twice the global average. The mobile phone industry contributed more than $100 billion to the region's economy last year alone, and 41 percent of the population will have subscribed to a mobile service by the end of this year, according to a new report published last Thursday by GSMA in London, a worldwide association of mobile operators and related companies.
But that immense growth is set to take a sharp hit in the coming years. Subscriber growth rates are forecast to slow down in the second half of this decade, which highlights the hurdles ahead in bring connectivity to unconnected populations in rural, impoverished areas across sub-Saharan Africa. Future development, experts said, depends heavily on the policies of African governments and the availability of faster, cheaper services and phones.
"Now, the challenge is the prices," said Ernest Nti Acheampong, a researcher at African Technology Policy Studies Network in Nairobi, Kenya, which aims to build the region's science, technology and innovation capacity. "Mobile and Internet-connectivity prices are going to have to come down for people to access it, and the price for a smartphone is still too high for people in rural areas."
The report said there will be 386 million unique mobile subscribers in sub-Saharan Africa by the end of this year, up from 348 million last year. Still, the subscriber growth rates are expected to decline from around 14 percent in the first half of this decade to 7 percent in the second half. Experts attributed the slowdown partly to market saturation. Cell phones have become pervasive in sub-Saharan Africa, with ownership soaring in countries like South Africa, Tanzania, Kenya, Uganda, Nigeria and Ghana in recent years. One in three people in Africa own a mobile phone, and the devices are now as common in South Africa and Nigeria as they are in the United States, according to a study published in April by the Pew Research Center.
Cell phone ownership is highest in urban African cities that have mobile and Internet infrastructure, such as Johannesburg, Lagos and Nairobi. Families who own mobile phones often hold onto the devices for several years and pass them down to their children, experts said, which means fewer people buying new phones.
"Despite great progress, there is still much to be done to extend the transformative power of mobile to the rest of the population," said Claire Cranton and Kenechi Okeleke, lead authors of the GSMA report. "We see subscriber growth slowing over the coming years and more than 60 percent of the population will still lack Internet access by the end of the decade."
Technology Prevalence World Map | FindTheData
Data And Smartphones Are A Luxury
Sub-Saharan Africa is now the world's third-largest mobile market in terms of unique subscribers, behind only Asia Pacific and Europe. About 88 percent of the continent's overall population -- including 79 percent of rural populations -- is covered by a mobile-cellular signal. Yet, about 129 million people living in rural areas across Africa are still not covered by a mobile-cellular signal, according to a 2012 report by the International Telecommunications Union in Geneva.
The strength and speed of networks vary depending on the region and the costs of these services are still too expensive for millions of Africans. Most people use pay-as-you-go networks or SIM cards because they can't afford a contract commitment or don't have a bank account.
"There's a whole ecology of mobile phone usage in Africa," said John Traxler, professor of mobile learning at University of Wolverhampton in the United Kingdom. "The practice is pretty much in favor of prepaid rather than contracts."
For some, the cost of prepaid data is also too high. For instance, one gigabyte of prepaid data on mobile networks in South Africa costs about $11, which means data – the only means of accessing the Internet for most -- is considered a luxury for millions who live on less than $1.25 per day in the country.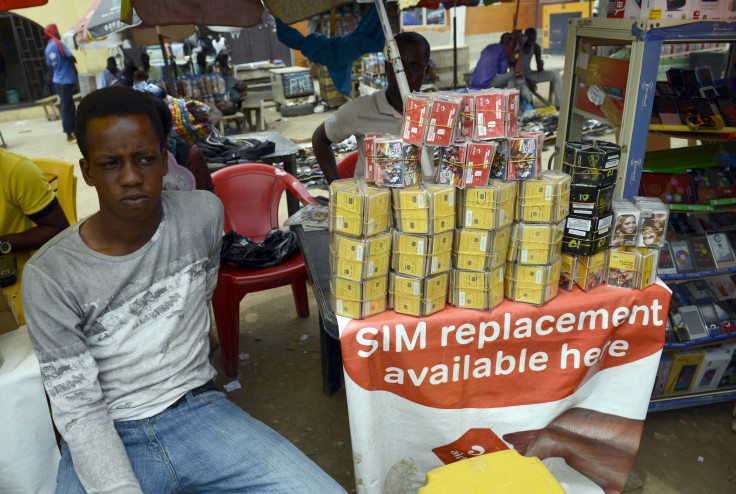 Locals are keen to send text messages, make calls and surf the Web via Wi-Fi versus their costly networks, experts said. IP-based voice and messaging services from major international players like Skype, Viber and WhatsApp are widely popular across Africa and could be diverting revenue from mobile operators that monetize data traffic. MTN Group and Vodacom, both based in South Africa, are the continent's leading mobile operators.
The compound annual growth rate for mobile revenue in sub-Saharan Africa is forecast at 5 percent per year up to 2020, down from just under 7 percent in the past five years. Lower revenues could mean fewer funds for investment and innovation, ultimately hurting mobile users and limiting further development, according to the GSMA report.
Apps are slowly driving up the demand for smartphones in sub-Saharan Africa, but experts said the devices are still less common than basic cell phones because they consume a lot of data and cost more. The purchasing price of an iPhone in Nairobi, for example, is between $700 and $1,000 dollars while Samsung offers smartphones starting around $150. Some manufacturing companies like Wiko have rolled out cheaper Android smartphones in Nairobi for less than $70, which is still unaffordable to 40 percent of Kenyans who earn less than a dollar a day.
Traxler, who has worked in various African countries intermittently for the last 13 years, said an iPhone is probably out of reach for many middle-class Africans in countries like Tanzania and Senegal. "I think an iPhone would be pretty aspirational rather than pretty average," he said.
The Mobile Africa 2015 study, conducted by GeoPoll and WorldWide Worx, found that Nokia is the most popular cellphone brand in major African mobile markets among 34 percent of mobile users, followed by Samsung at 17 percent. Only 2 percent said they currently use cellphones from high-end brands such as BlackBerry and Apple. But 17 percent anticipated buying a BlackBerry in the future, while 11 percent said they think an iPhone will be their next phone, according to the recent study, which surveyed mobile phone usage in South Africa, Nigeria, Kenya, Ghana and Uganda.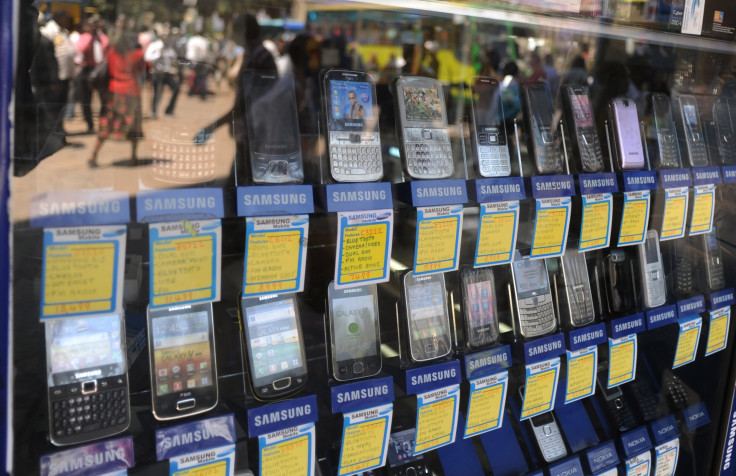 'It's Up To The Industry'
The continuing vibrancy of sub-Saharan Africa's mobile economy also relies on the actions of the region's policymakers and telecom regulators. Governments should strive to create flexible and fair regulatory environments that nurture, not stifle, the innovation enabled by mobile technologies and services, which have proven beneficial to African economies. The mobile ecosystem directly and indirectly supported 4.4 million jobs in sub-Saharan Africa in 2014, according to GSMA.
Policymakers and regulators should ensure that devices and data plans are not subject to restrictive government taxes and fees. They could offer incentives to mobile companies to improve network speed and coverage and encourage infrastructure development in remote, off-grid locations.
"It's up to the industry to come up with ways they can speed up and capture the masses," said Acheampong, the Kenyan researcher.
© Copyright IBTimes 2023. All rights reserved.
FOLLOW MORE IBT NEWS ON THE BELOW CHANNELS