'Modern Family' Star Sarah Hyland Reveals 'Very Upsetting' Health Problem, Addresses 'Anorexia' Backlash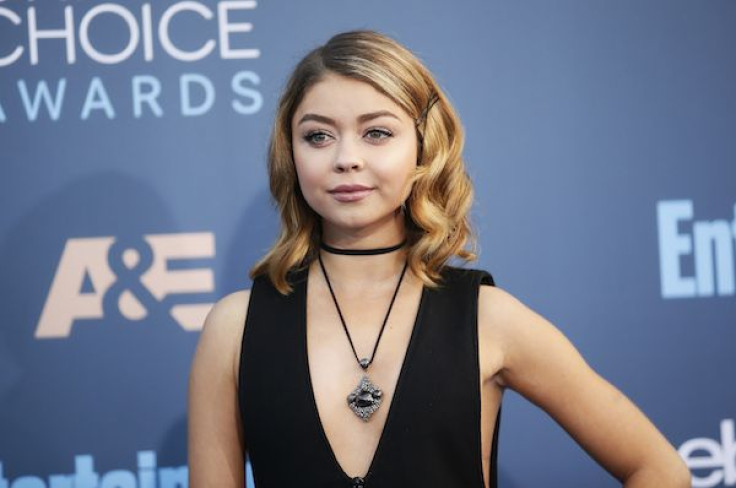 Sarah Hyland has addressed the negative comments she has received because of her extremely skinny body. The "Modern Family" star wrote an emotional message and shared it on social media to explain her side amid the backlash and accusation that she's promoting anorexia.
On Wednesday, Hyland took to Twitter to share the story of the "very upsetting" health problem she has. "I'd like to address something that has not only ben brought up on Twitter but has been HEAVILY discussed by all of you in my Instagram comments. That something is my weight," she opened her heartfelt message.
The 26-year-old Hollywood actress admitted that she is not the type to openly comment about weight issues, but she is going out of her way to spread love and explain some things. "I haven't had the greatest year. Maybe one day I'll talk about it but for now, I'd like my privacy. I will say that this year has brought a lot of changes and with that, physical changes," she wrote.
READ: Sarah Hyland, Abigail Breslin pose for 'Dirty Dancing' remake photos
Hyland, who is known for playing Haley Dunphy on ABC's hit sitcom, revealed that she's in a difficult situation because she's been told that she can't work out. According to her, this is "very upsetting" because she wants to have a very active lifestyle. "I love to be outdoors. I love to be STRONG … Strength is everything. Being strong has gotten me where I am. Both mentally and physically," she said.
The actress then admitted that she does not like "being skinny" at all. She noted that she's well aware that people are accusing her of promoting anorexia. Hyland said that this is not her intention at all, and she's clarifying this because many young girls look up to her. "It dawned on me that young girls are reading posts that are saying that I'm promoting anorexia due to my weight. While these comments don't affect me, they may affect others," she stated.
Hyland has been on bed rest for the past few months, and this is what she says contributed to her fluctuating weight. "My circumstances have put me in a place where I'm not in control of what my body looks like. So I strive to be as healthy as possible, as everyone should," she added.
READ: 'Modern Family' officially renewed for Seasons 9 and 10
For the haters and bashers who like to call her out for her appearance, Hyland said: "You all will probably have something to say … but it doesn't affect me. I don't mind when you say that I look pregnant. Or fat. Because I know that my face is swollen from medication that is saving my life … My self confidence is not rendered from your comments."
Hyland has been battling health issues for some time now. In 2012, she had a kidney transplant because of kidney dysplasia. The organ's donor was none other than her own father, Edward James Hyland, according to E! News.
© Copyright IBTimes 2023. All rights reserved.