MoEa Sneakers Hands-on Review: Plant-based Retro Shoes of the Future
This article uses affiliate links, which means if you purchase products through these links, we may earn a commission. Click here to see our
T&C
. For licensing please click
here
.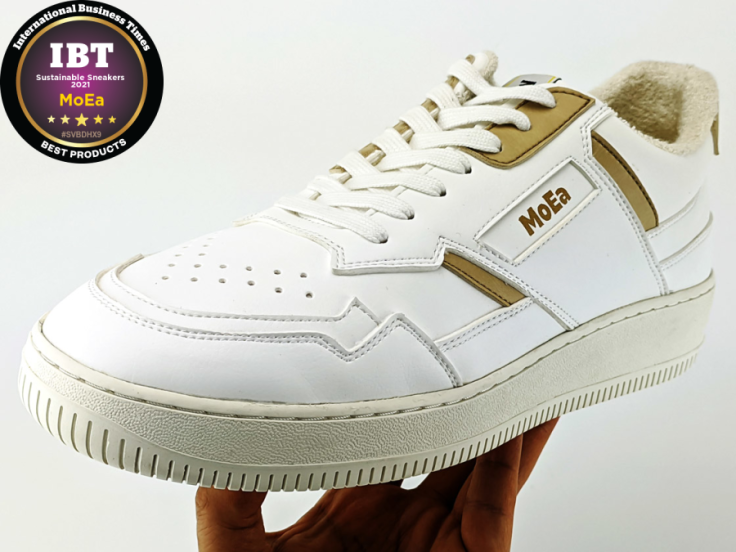 Being a child of the 80's, sneakers were either made of leather or synthetic leather. I still remember my own mother teaching me how to distinguish one from the other through inspecting the raw edges. Fast forward to 2021 however, there is now an explosion of new material science, especially when it comes to creating products that are organic-based but environmentally sustainable and friendly to animals.
So far we have featured wool-based shoes from Portugal, hemp-based shoes from Italy, and today we are going hands-on with a pair of corn-based sneakers from France made by MoEa. How do these animal free sneakers fare compared to the traditional leather ones? Let's dive in to find out.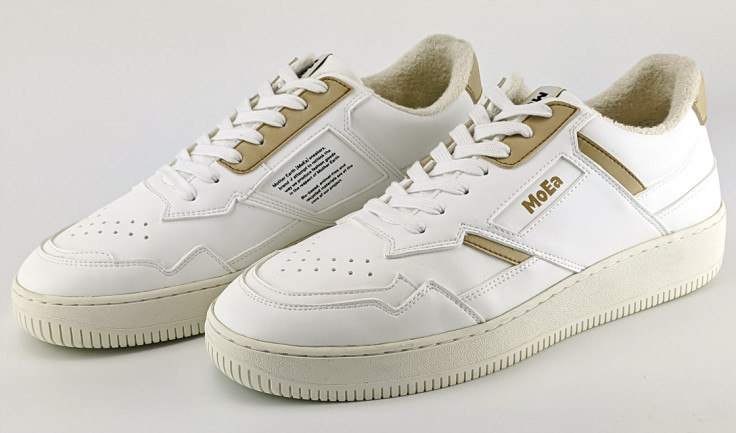 Shoes Made from Fruits and Vegetables
Apples, Grapes, Pineapple, Cactus and Corn - no, it's not an ingredient list of my fruit salad, but the five different plants that were used to make five different MoEa sneakers. Each of the sneakers are made of a unique composition that consists of a mixture of the aforementioned plants plus recycled polyurethane or bio-polyurethane.
Each of the sneakers also has two versions: a white version and a full color version. The white version simply has highlights of the corresponding color, and the full colored ones are fully covered in it. There is also a sixth 'All In' sneaker that features ingredients from all five of the variations for those who want a more colorful look.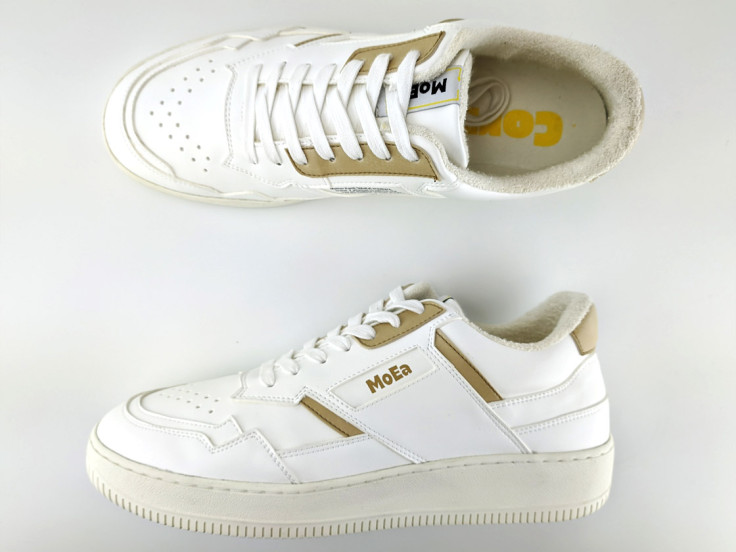 Classic Design Sneakers
The MoEa sneakers are first and foremost handsome pairs of shoes. They have that retro vibe that major shoe manufacturers have capitalized on in recent years, and its overall look reminds me of a pair of white Nike Air Force 1 Retro that I once owned. However, upon close inspection, other than a similar soles design, the MoEa sneakers has its own character that is classic but fresh.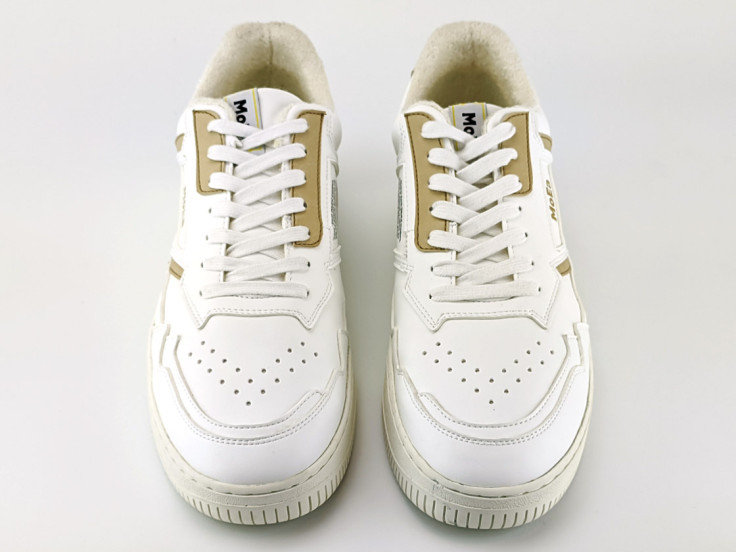 I am especially fond of the asymmetric color strips lining the lace eyelets, which form the visual cues on these sneakers. They are only obvious on the white versions of the shoes however, which is why I prefer the white versions over the full color ones.
In person, the light beige highlights on the corn style sneakers have an organic color tone. The corn extracted color has a timeless quality to it, and appears to be a color that will age well over time.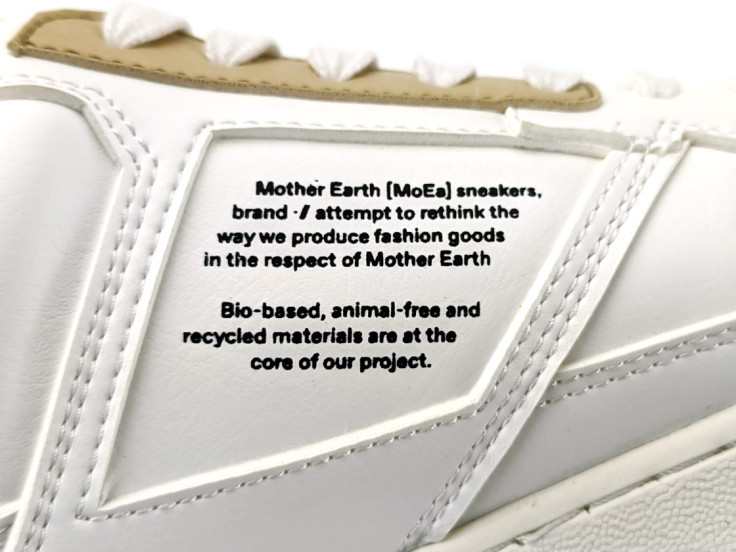 Leather-free, but Organic
The name 'MoEa' is derived from 'Mother Earth', indicative of the sneaker company's vision to create shoes that not only are environmentally friendly, but also won't cause harm to animals - with PETA approval. These shoes are 100% free from animal leather of any kind.
This usually means you end up with plasticky polyurethane faux leather, but because of the plant composite in the MoEa material, there is an organic and suppleness to it that you won't find with usual PU shoes. After wearing the shoes for a few weeks, we found the 'plant leather' creasing naturally as you would expect leather to. Moreover, we also found that they are easy to keep clean with standard sneaker shampoo and a soft brush - an important quality for white shoes.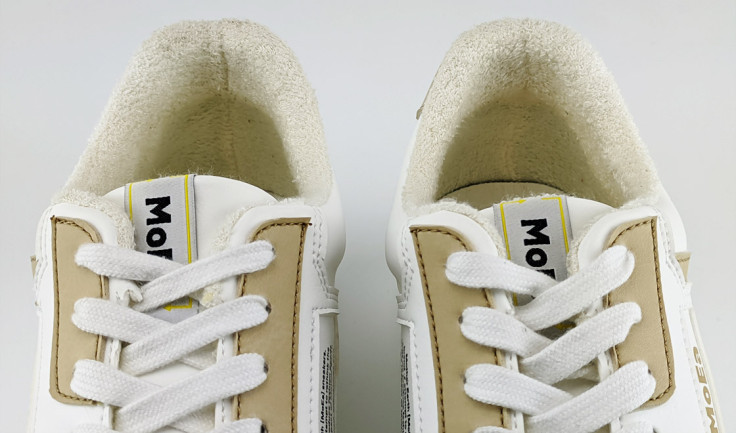 Comfort Rivaling Major Brands
It's one thing to look good and be environmentally friendly, but ultimately shoes need to be comfortable to wear for the user. I must say, the MoEa sneakers are one of the most comfortable shoes we've reviewed so far. One of the biggest reasons why I always buy sneakers from major brands like Nike is because of the comfort factor, they never need breaking into and can be enjoyed from the get go. MoEa - a shoe company that was only founded in September 2020, amazingly has achieved a comfort level that rivals major brands.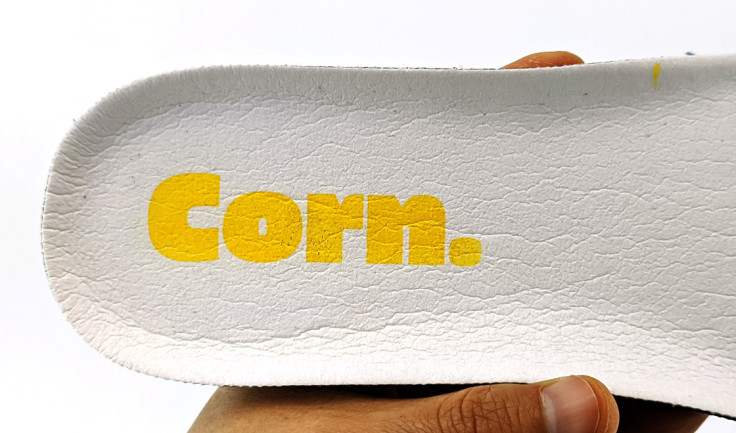 The shoe sizing system I found to be also consistent with major sneaker makers, with the U.S. 9.5 fitting my feet like a glove. Though my feet are on the wider side, the MoEa sneakers accommodated for the width just fine.
Other than the overall design of the shoes, the bamboo inner lining I've also found to be better than synthetic materials typically found in sneakers. They are like fine baby towels and I expect them to have the durability that comes with bamboo fibre.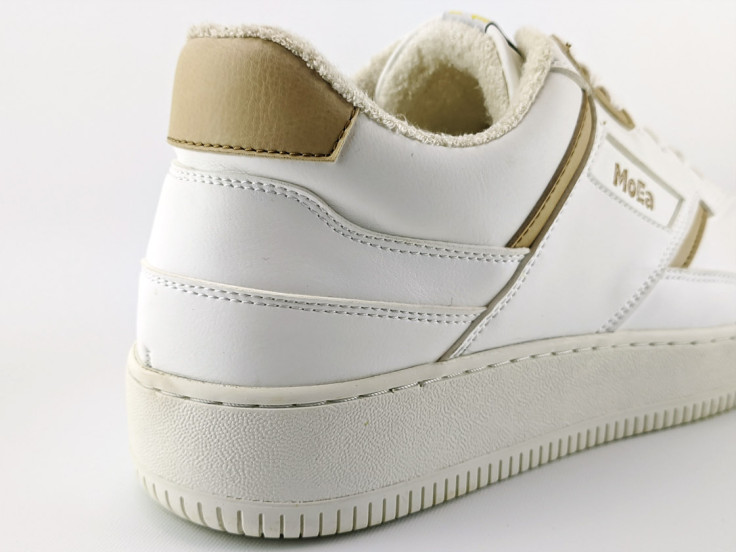 Detailed Craftsmanship
The whole MoEa sneaker is put together with extensive stitching. From the double-stitched upper body to the heavier stitches that attached the soles, no effort was spared in putting these shoes together. You can see the attention to detail especially in the double braced heel which gives it both durability and a distinct rear aesthetic.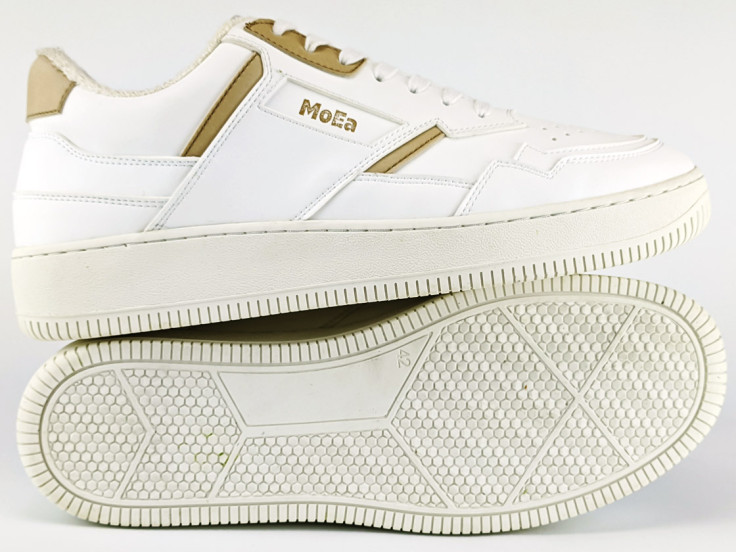 Final Verdict
Being in an age where even vegetable-based burgers and steaks are starting to hit the shelves, sustainable bio-clothing is definitely on the rise and seems like an inevitable future. MoEa has made a great start on this trend with its first offerings, and has executed it with a great design as well as built quality.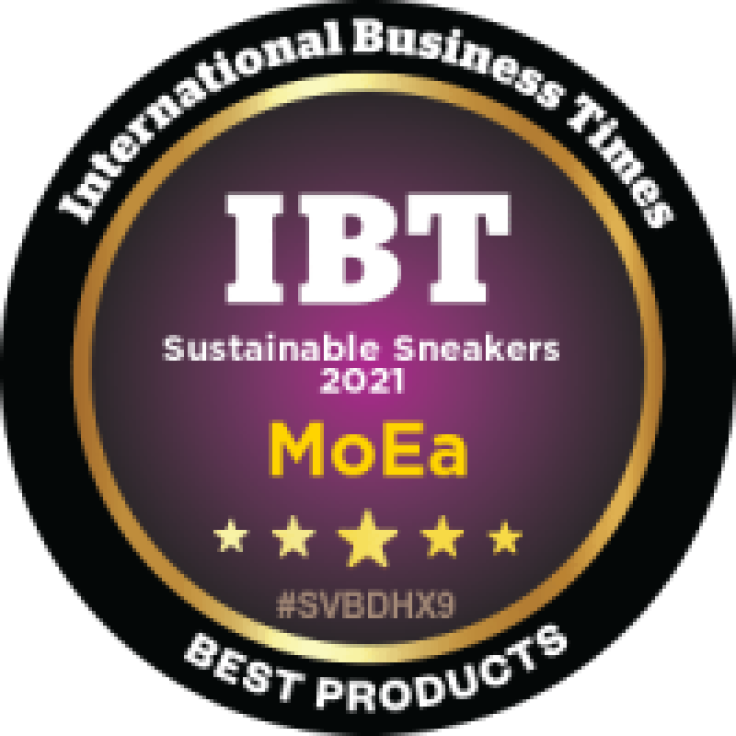 If you're after a retro pair of sneakers, I highly recommend giving the MoEa a try, they are currently available on the MoEa website as well as on indiegogo. Its comfort and style rivals major shoe brands out there, but can be worn knowing that no animals were harmed in the process of making them. We're awarding MoEa with the IBTimes Badge for Best Product for its sustainability as well as simply being an excellent pair of sneakers.
David is a tech enthusiast/writer who is often on the move and is on a mission to explore ways to make his overhaul flights more enjoyable. This is a contribution to an ongoing IBTimes review series on gadgets for Business Travellers.
© Copyright IBTimes 2023. All rights reserved.