Monica Lewinsky Wants Beyoncé To Remove Name From 'Partition'; Twitter Reacts
KEY POINTS
Monica Lewinsky tweeted about Beyoncé agreeing to change the "Heated" lyrics and hinted at doing the same for "Partition"
Twitter users shared mixed opinions, with some supporting Lewinsky's call and others slamming her
In a previous interview, Lewinsky thanked Beyoncé for mentioning her in "Partition" and admitted she was a fan
Monica Lewinsky sent Beyoncé a message about another track after she decided to change the lyric of her "Heated" single from her "Renaissance" album.
The Grammy winner decided to alter the lyrics of "Heated" after receiving an intense backlash for using offensive words in the song. Lewinsky, whom Beyoncé mentioned in her single "Partition," reacted by sharing an article from Variety about the changes in her recent single and seemingly urged her to do the same to the 2013 song, Entertainment Weekly reported.
"[U]hmm, while we're at it… #Partition," Lewinsky tweeted.
Lewinsky's tweet was a reference to a line from Beyoncé's track recalling a man who "Monica Lewinsky'd all on my gown," a subtle reference to her affair with former President Bill Clinton when she was 21 that led to his impeachment in 1998.
Her tweet received mixed responses from the netizens. Some agreed while others didn't think it was necessary, pointing out that it's almost a decade since the song was released.
"You're handling with a lot more grace than I could muster - the lyrics are so offensive…women need to do better of lifting each other up," one commented on her tweet.
"Monica girl be realistic... You're saying that Beyoncé should remove a line from her song that came out 9 years ago??? And why are you only talking about Beyoncé, there were plenty of other artists who were more disrespectful. Beyoncé's line wasn't even bad. So calm down," another wrote.
"Why not? She's apparently willing to remove a lyric that offends others. Doesn't matter how old the song is - she can re-record it for future sales of the song," another added.
Another user seemingly questioned Lewinsky whether she was thanking the award-winning singer or joking about herself while sharing Lewinsky's comment about "Partition" in a previous interview with Vanity Fair.
"Thanks, Beyoncé. But if we're verbing, I think you meant 'Bill Clinton'd all on my gown,' not 'Monica Lewinsky'd,'" she told Vanity Fair, correcting the singer when she reacted to "Partition" in 2014.
Lewinsky also jokingly introduced herself at Forbes "Under 30 Summit" that year by naming the artists who mentioned her in their songs, according to Complex. She even added "rap song muse" in her profile.
"Some of you might be asking, 'Who the hell is she, this Monica, and what is she doing here?' or maybe even, 'What is she doing in all of those rap lyrics?'" she said. "Thank you, Beyoncé and Eminem. And Nicki Minaj. And Kid Cudi. Lil B and Lil Wayne…and of course, G-Eazy. But let's not forget Jeezy. And all the rest."
For those who questioned Lewinsky's earlier reactions about "Partition" or her making fun of being a rap song muse, she noted that "this is how I deal with [the] thing that hurt/disappoint — I try to find the humor in it." She also admitted that she was a fan of Beyoncé until the artist dropped "Partition."
Lewinsky's tweet came after Beyoncé decided to change the lyrics of her song "Heated" because many criticized it. Several disability advocates found her use of the words "spaz" and "spazzing" for a disability called "spastic" offensive.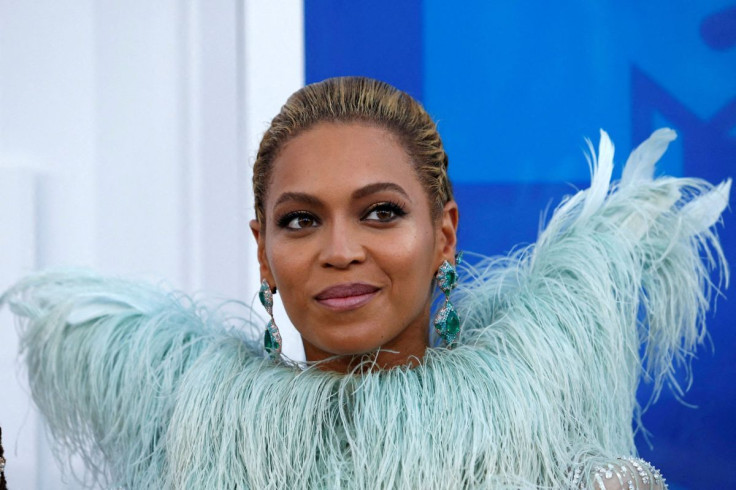 © Copyright IBTimes 2023. All rights reserved.