Monitor Lizards Eat Newborn Boy Abandoned Next To Pond By Mother, Investigation Underway
Monitor lizards ate a newborn after the baby was abandoned next to a pond. The incident took place in Nakhon Si Thammarat, southern Thailand, on Monday (May 11).
A group of boys was playing near the pond Monday morning when one of them, 10-year-old Nong Ake, noticed a foul smell coming from a black bag that was dumped next to the waterbody. He went to look at it and was shocked to find a dead baby inside. The boy immediately alerted a security guard about it who called the police.
Officers and medics arrived at the scene and found the dead newborn inside the bag with the baby's internal organs ripped out. Investigators determined that the baby was dead for one or two days and that the monitor lizards which lived in the pond had eaten the body.
Investigation was ongoing to find out whether the boy was eaten alive by the lizards or the baby was lifeless when he was dumped near the pond. The body was sent for autopsy and DNA tests will be conducted to identify the child.
Speaking about the incident, Police Major Colonel Jittakorn Konglhue said, "We believe that the cruel mother left her baby by the pond before it was attacked by the monitor lizards. We will check the CCTV around the area to try to identify the mother and arrest her immediately."
"The baby's corpse is now at the hospital to undergo a post-mortem examination to check whether they were alive or dead when they were eaten by the reptiles," he added.
The incident comes a few months after a pack of dogs ate a newborn alive after the baby was abandoned in a wasteland in Kaohsiung, Taiwan. Hours after birth, the boy's parents shoved him in a plastic bag and dumped him in a wasteland before fleeing. They were traced and taken into custody one month later. The mother confessed to throwing "away the baby on the same day he was born." Investigation revealed that the couple's "economic situation was not good" when the woman gave birth.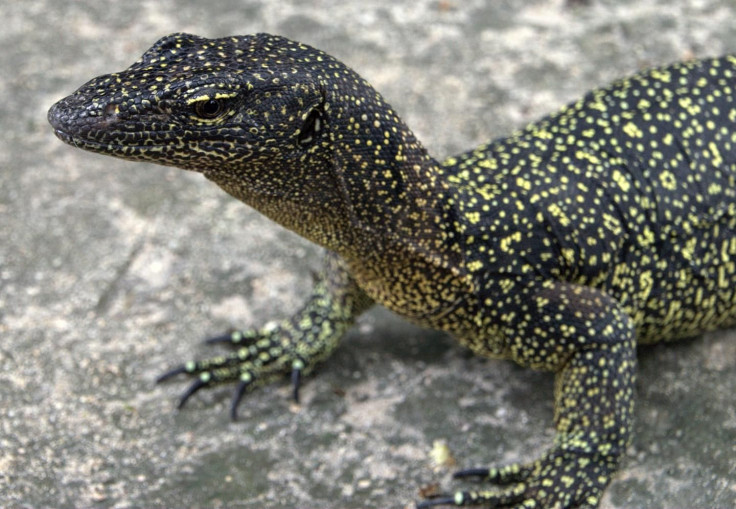 © Copyright IBTimes 2023. All rights reserved.