'Monster Hunter' Movie Teaser Shows Milla Jovovich Battling Black Diablos [Watch]
KEY POINTS
A short teaser for the upcoming "Monster Hunter" movie adaptation revealed the Black Diablos
The film is based on the Capcom video game series and is directed by Paul W. S. Anderson
"Monster Hunter" stars Milla Jovovich, T.I., Tony Jaa, Ron Perlman, Diego Boneta and Meagan Good
The first teaser for the long-awaited "Monster Hunter" film adaptation was finally revealed by Sony Pictures over the weekend.
In the short clip, Milla Jovovich and T.I. come face-to-face with one of the game's trademark monsters, a gigantic Black Diablos, that emerges from desert sand. Jovovich stars as Captain Natalie Artemis in the film, a member of the United Nations military team, while T.I. plays Link.
Engadget noted that none of the signature swords from "Monster Hunter" are visible in the teaser, though promo photos clearly show that they will indeed be making an appearance at some point.
Based on the immensely popular action-adventure role-playing games developed and published by Capcom, "Monster Hunter" is directed by veteran filmmaker Paul W. S. Anderson.
Anderson has made a name for himself in video game adaptations for directing, writing and producing the "Resident Evil" films from 2002 to 2016. Anderson has been married to Jovovich since 2009.
In July, Anderson and Jovovich previously discussed Artemis' background as well as the Dual Blades she wields in the movie.
"I wrote the role of Artemis for Milla as the avatar for the player, so she could be a grounded, relatable real-world character who is fresh to the world of Monster Hunter," Anderson told Empire.
In the "Monster Hunter" video games, the player takes on the role of a Hunter, slaying or trapping large monsters across various landscapes as part of quests given to them by the locals. Some quests involve the gathering of a certain item, which may put the Hunter at risk of facing a certain monster.
Players use loot gained from slaying monsters, resources gathered and quest rewards to craft improved weapons, armor and other items that allow them to face more powerful monsters. All the main series "Monster Hunter" games feature multiplayer cooperative gameplay of up to four people but can also be played by just one player.
"Monster Hunter" is Capcom's second best-selling video game series behind "Resident Evil" and has sold upwards of 64 million units worldwide. The franchise also has an anime adaptation, a manga and a book based on different aspects of the series.
Co-starring with Jovovich and T.I. are Tony Jaa, Ron Perlman, Diego Boneta and Meagan Good.
"Monster Hunter" is scheduled to be released in theaters in December, although that is subject to change in lieu of the global pandemic that has affected several films already this year.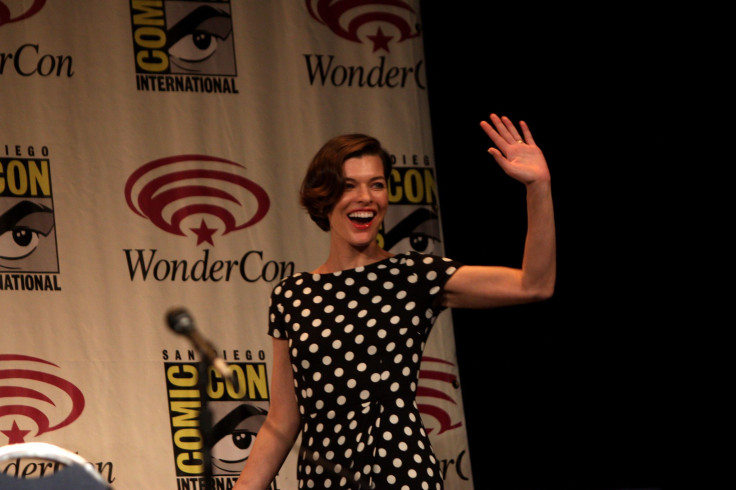 © Copyright IBTimes 2023. All rights reserved.