More Details About Samsung, LG's Long-Term Partnership Come To Light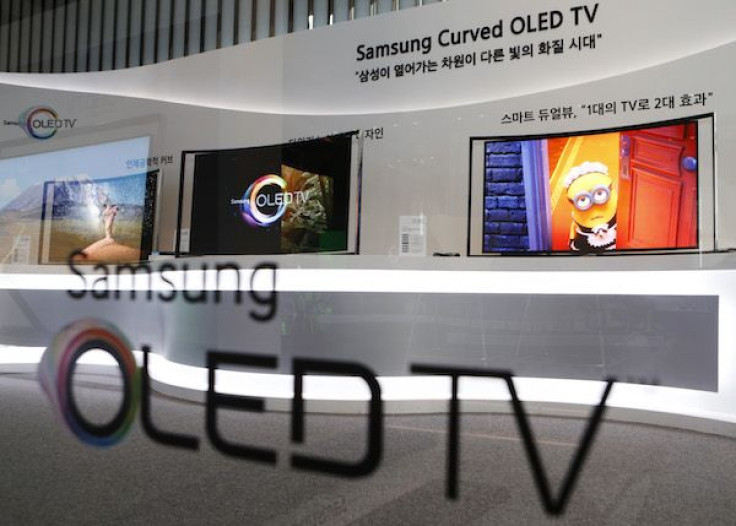 Samsung and LG have recently entered an agreement after Japanese company Sharp cut its supply of LCD panels for the Galaxy Note 8 maker. And now the two South Korean companies are discussing how to go about their long-term partnership.
This month, LG Display is going to supply Samsung Electronics with 65-inch and 75-inch LCD TV panels as part of a partnership they sealed recently. Previously, rumors swirled that LG would likely supply 40-inch TV panels to Samsung, since these are the panels that Sharp used to supply to the latter. However, industry sources found out that Samsung has opted to order larger screens for its ultra-large TV lineup.
"We have decided to supply 65- and 75-inch panels from later this month," an LG Display official disclosed to ET News this Monday. "Talks are continuing on the supply volume. We are discussing ways to secure stable supplies as part of our long-term partnership."
Aside from the 65-inch and 75-inc displays, LG is also reportedly supplying 32-inch LCD TV panels to Samsung during this month. This is in spite of the significant growth of the demand for larger TVs within global markets. Sources said that 65-inch TVs have made sharp growth, and the demand for these TVs is expected to grow even more next year, alongside 75-inch TVs and TVs that are beyond the 75-inch mark.
The partnership between Samsung and LG comes after several failed attempts of the two to work together in the past decade. The South Korean government has even intervened on more than one occasion just to encourage both Samsung and LG that they should collaborate as tech giants of their country.
Samsung and LG apparently did not reach an agreement in the past because there were big differences in the manufacturing technologies they used and the supply volumes they were capable of producing, as per The Investor. "Because Samsung and LG never worked together, their suppliers also had to work with one of the two only," one source said. "Their tie-up could generate more diverse business opportunities across the industry."
As previously reported, LG's LCD panel shipments are expected to not exceed 100,000 units though earlier estimates pointed to 700,000 units. Industry sources said that the lower figure is Samsung's way of limiting its dependence on its rival. Furthermore, LCD shortages have already eased lately.
Meanwhile, earlier reports revealed that Samsung and LG started discussing their long-term partnership after Sharp abruptly cut it supply of LCD panels for Samsung. The Japanese company did not disclose a clear reason behind this move, but it was rumored that Sharp's new owner, Foxconn Technology Group of Taiwan, was the one who decided to cut Samsung's supply in favor of its own TV production business.
© Copyright IBTimes 2023. All rights reserved.