Morgan Freeman Narrating '50 Shades Of Grey'? No, The Actor Is A Victim Of Another Rumor, Post-Death Hoax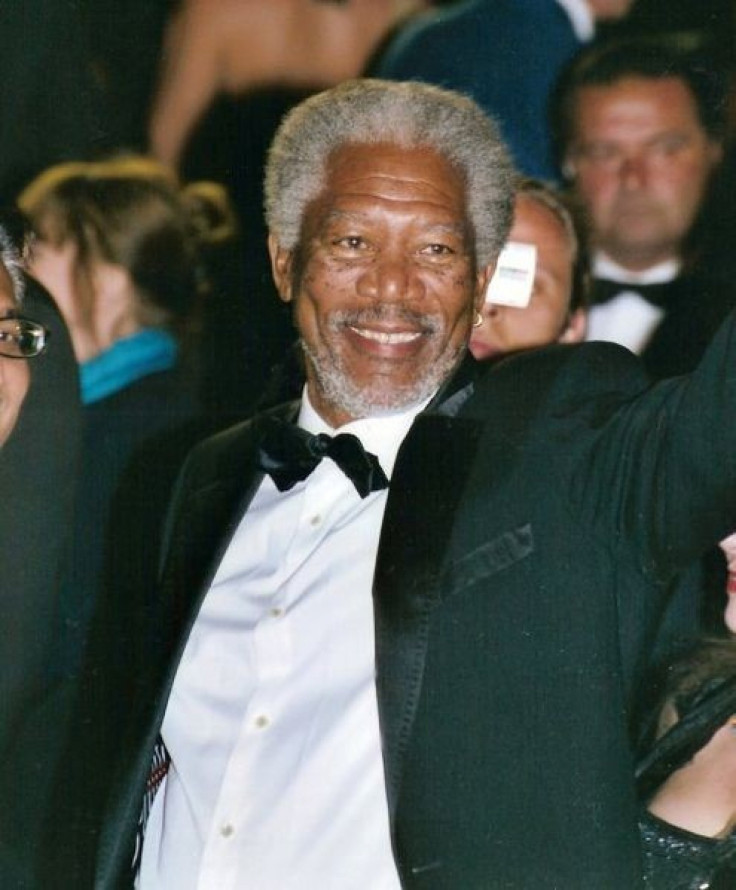 The rumor mill has been working overtime with respect to Morgan Freeman. The actor was recently involved in a Facebook and Twitter death hoax, and now people are saying he will be narrating the "Fifty Shades of Grey" movie.
While it would be interesting to have Freeman's signature voice narrate the kinky sex life of Anastasia Steele and Christian Grey, the rumor is oh-so-false.
Actor and comedian Josh Robert Thompson can do stellar impressions, and Freeman became his victim. Thompson has been known to impersonate Matthew McConaughey, Robert De Niro, and of course Morgan Freeman, according to E Online.
The clip is "NSFW" according to the site and can't be shown, but Thompson reportedly is putting on his best Morgan Freeman voice and narrating clips from the "Fifty Shades of Grey" book, E Online said.
Morgan Freeman narrating "Fifty Shades of Grey" is a mammoth rumor, considering people are still questioning whether he has actually died and people are constantly debating about which actors will be chosen to play their favorite characters in the "Fifty Shades" film, even though the flick doesn't have a director or producer yet.
Concerning the false accounts of the actor's death: "Morgan is alive and well, and joins the long list of actors who have been victimized by this hoax," a rep for Freeman told E Online after his fans became frantic about his alleged demise.
The rumor was perpetuated by a Facebook page claiming the actor has died. However in the "About" section, it said, "He's still alive and well, stop believing what you see on the Internet."
Although countless articles have been written debunking the death hoax, some are still uselessly mourning the death of the actor.
"Cannot believe morgan freeman died :(," @HollyScally tweeted on Friday evening, a full day after news broke that the actor was still alive.
"Fifty Shades of Grey" rumors seem to catch fire as quickly as celebrity death hoaxes, with the latest "Fifty Shades" gossip being about porn star James Deen (aka Brian Sevilla) being cast as hunky sadist Christian Grey.
© Copyright IBTimes 2023. All rights reserved.