Mosque Threats 2016: Map And Timeline Of Anti-Muslim Letters Sent To Islamic Houses Of Worship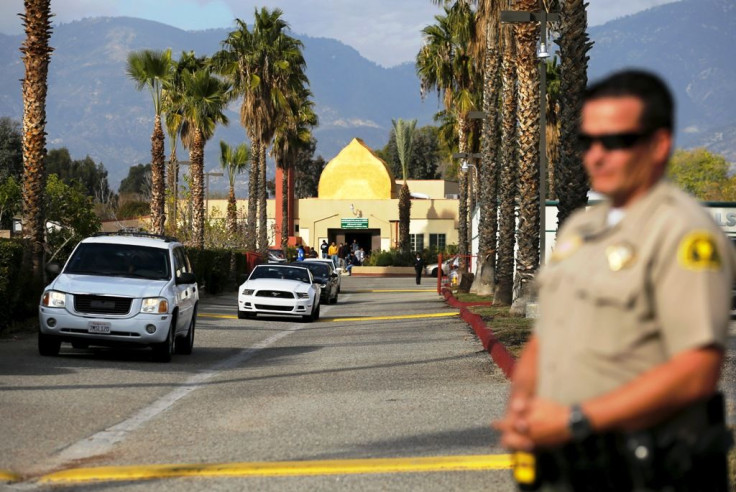 Several mosques across the U.S. have been receiving threatening letters warning of a Muslim genocide. The identical letters, addressed to the "the children of Satan," has shown up in seven states so far.
The handwritten and photocopied letters praise President-elect Donald Trump, who according to the letter, will "cleanse America." The Council on American-Islamic Relations (CAIR) has already called on officials to step up security at mosques.
"There's a new sheriff in town — President Donald Trump. He's going to cleanse America and make it shine again. And, he's going to start with you Muslims," the letter, signed by "American for A Better Way," said, adding: "And, he's going to do to you Muslims what Hitler did to the jews (sic)."
More than 700 reports of hate crimes against Muslims, African-Americans, Asians, immigrants, women and gays across the U.S. have been reported since Election Day, according to Southern Poverty Law Center.
Following is the list of states where mosques have received the threatening letter, postmarked in Los Angeles or Santa Clarita .
California: Authorities at the Evergreen Islamic Center in San Jose received the letter on Thanksgiving Day. This was the first reported incident of any Islamic place of worship getting such a letter. San Jose Police Department is looking into it as a hate-motivated incident.
Following this, mosques in Los Angeles, Signal Hill, Granada Hills, Pomona and Fresno have received letters threatening an attack on Muslims
Florida: The Masjid Miami Gardens received the hate-filled letter earlier this week, according to reports Tuesday.
Georgia: A mosque in Savannah received the letter over the weekend, drawing criticism from the Atlanta-based Georgia chapter of CAIR.
Ohio: The Islamic Center of Cleveland was also one of the recipients of the letter. Shehadeh Abdelkarim, president of the Islamic Center of Cleveland, noted that the name above the return address was Reza Khan.
"The person obviously knows a little about Muslim culture," Abdelkarim said.
Pennsylvania: A local mosque in Harrisburg was among the ones to receive the letter. The Islamic Society of Greater Harrisburg is reportedly planning to respond to the anti-Muslim letter
© Copyright IBTimes 2023. All rights reserved.