Mother, Grandma Face Murder Charges After Girl, 9, Dies Of Severe Lice Infestation
KEY POINTS
The child's autopsy revealed she died of anemia caused by the lice infestation
Her sibling said the mother once tried using mouthwash to treat the infestation
The older siblings aged 11 and 13 were placed in the care of family members
Tucson, Arizona -- A mother and grandmother in Tucson, Arizona are facing murder charges after a 9-year-old girl died due to the effects of a severe lice infestation.
Sandra Kraykovich, 38, and Elizabeth Kraykovich, 64, were initially facing charges of child abuse. Investigators decided to also charge them with first-degree murder after the child was found unresponsive in late March.
Investigators had raised questions about the girl's welfare and living conditions after finding the deceased child in March. Responding officers noticed that "...a large amount of bugs began to cover her face. Upon closer inspection it was discovered that there was an enormous amount of lice in her hair," Yahoo News Australia reported.
Kraykovich told officers at the time that her daughter was suffering from anemia and had become sick in mid-March with symptoms of vomiting, fever, headache, difficulty in breathing and having trouble walking.
The mother admitted to investigators that "[her daughter] would probably still be alive" if she received medical care, an affidavit said.
Law & Crime reported that the mother and grandmother initially faced child abuse charges because of how they treated Kraykovich's older children, aged 11 and 13. The older siblings were also found to have a severe lice infestation.
One of the siblings told cops that Kraykovich once tried to use mouthwash on the deceased 9-year-old to treat the lice infestation.
Before her daughter's death, Kraykovich had sent messages to her boyfriend saying she should take her 9-year-old daughter to the ER but didn't.
"OMG babe. Listen I'm in my room and my mom was [sic] called me. (Name redacted) was asking if I could check on her to make sure she isn't dying," read one message, as quoted by Arizona's Family.
Kraykovich didn't take the girl to the ER despite her boyfriend urging her to.
Messages between Kraykovich and Elizabeth also showed that the grandmother informed Kraykovich, while the mother is at work, that the girl was seriously ill.
The child "can't go to the emergency room with her hair but that's left up to me cause [sic] you're not home," read a text from the grandmother.
Both the mother and grandmother were arrested in March after the 9-year-old girl was found.
The new murder charge was filed following the child's autopsy, which revealed she died of anemia connected to an infection from lice infestation and that malnutrition contributed to her death, KGUN 9 reported.
The older siblings were placed in the care of family members.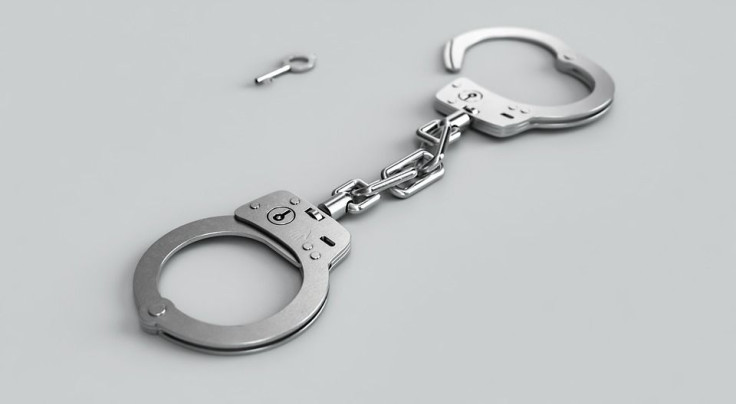 FOLLOW MORE IBT NEWS ON THE BELOW CHANNELS