Mother Stabs 11-Year-Old Daughter Critically, Kidnaps Younger Child, Amber Alert Issued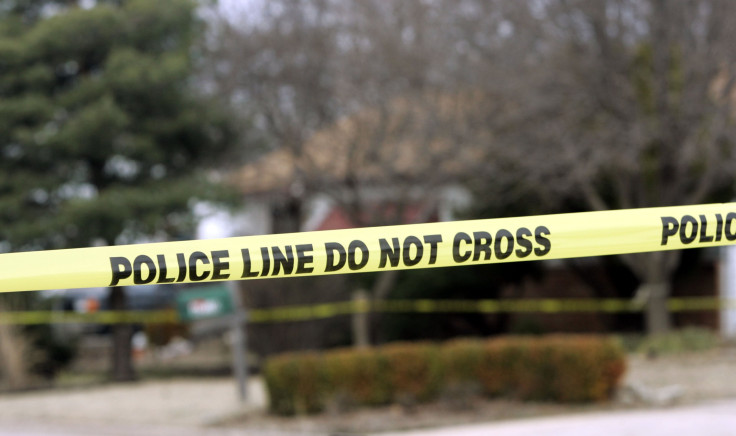 An amber alert was issued for a seven-year-old girl in Tulsa, Oklahoma, on Monday, who was kidnapped by her mother. The mother is also believed to have stabbed her elder daughter before fleeing with her younger child.
Taheerah Ahmad, 39, is accused of duct-taping the wrists and gagging her three daughters in their house located on 500 block of East Mohawk Boulevard, Tulsa. She then allegedly stabbed her eldest daughter, 11, countless times.
Tulsa Police Officer Jeanne MacKenzie said the 11-year-old "was stabbed so many times that officers and EMSA on scene couldn't even count them." The police believe the stabbing took place between 6:30 p.m. and 7:30 p.m. local time (7:30 and 8:30 p.m. EDT), local news outlet Tulsa World reported.
When the youngest daughter witnessed her mother stabbing her sister, she helped her nine-year-old sister escape to a family member's house down the street. Ahmad allegedly took her youngest daughter, Hafsa Hayle — who also goes by the name Hafsa Hussein – and fled the scene.
The police initially suspected Ahmad to be driving a 2005 or 2006 black Lexus RX300 SUV with paper tags. Later they updated their information, saying the suspect might be driving a blue Ford sedan, NBC affiliated KJRH reported.
One of the family members, whose house the nine-year-old had escaped to, called 911. The police were dispatched to the location around 7:30 p.m. local time. Upon reaching the scene the police discovered the stabbing victim and the kitchen area in the house on fire.
The victim was transported to a local hospital via ambulance in a critical condition. She had to undergo surgery. Her current condition is not known.
The missing girl was last seen wearing a peach-colored, ankle-length dress and gold bracelets on her wrist. She has curly hair and it was tied in a ponytail when she went missing. Ahmad is a six-foot-tall white woman and weighs about 190 pounds. The suspect is believed to have connections in Bixby, Tennessee, and Texas.
If anyone happens to spot the suspect or the victim or has any information to share regarding the incident, they may contact Crime Stoppers by phone at 918-596-COPS (2677), online at p3tips.com/918 or through the Tulsa Tips app, which can be downloaded from the Google Play or iTunes stores.
© Copyright IBTimes 2023. All rights reserved.