Mount Rainier 'Venting' Sparks Eruption Fear; Officials Assure There's No Reason To Worry [Video]
KEY POINTS
A video shared this week shows what looked like signs of eruption on Mount Rainier
Authorities explained that it's not an eruption but a cloud formation
They say it's a good reminder to be prepared for such emergency events
A video of Mount Rainier appearing to be venting sparked fears that the active volcano is erupting. As it turns out, what people saw from a distance was actually just a cloud formation.
The video was first posted on Wednesday, reported The News Tribune. In it, one can see what appears to be smoke or gases billowing from the peak of Mount Rainier.
"Mt. Rainier appears to be venting," the tweet noted. "@komonews currently has a call in with @MountRainerNPS to confirm."
Many were quick to respond to the video on Twitter, with one user commenting "I'm tired of all these apocalyptic events. Nature is angry and she's striking back." While another wrote, "I did not have Rainier erupting on my Apocalypse bingo card."
However, authorities swiftly assured members of the public that this was just a natural occurrence and nothing to worry about.
"Mount Rainier is not erupting - the sort of behavior seen in this video is not unusual," the United States Geological Service (USGS) said in a tweet. "And in fact there are a number of USGS volcanologists at the volcano this week working on installing new monitoring equipment, so Cascades Volcano Observatory folks are on site to confirm!"
The agency also shared a photo of Mount Rainier, explaining that it's a cloud over the volcano and not a sign of an eruption.
Similarly, the Mount Rainier National Park also clarified that the volcano was not erupting, explaining in another tweet that what had caused concern for many was actually a lenticular cloud.
"This morning, September 7, people in the greater Seattle metro area saw what appeared to be venting on the mountain, a video of which was then shared on social media. A new vent has NOT opened on the volcano," the National Park System (NPS) noted in a statement. "After looking at the data we collect, the USGS seismic network does not show any unusual levels of activity coming from Mount Rainier."
Calling the cloud a "very interesting cloud formation," the agency explained that lenticular clouds tend to form when the moist air gets pushed to the top of a mountain.
As for Mount Rainier, the formation may be connected to a "passing weather front."
But with all the ruckus that the video caused, both the USGS and the NPS highlighted the importance of being prepared for such events. Coincidentally, this happened at the start of September's Preparedness Month.
"(I)t's always exciting to remember that we live in an area with active volcanoes," the Washington Emergency Management Division noted in a tweet. "And Mt. Rainier IS an active volcano."
"This is a good opportunity to think about how you can prepare for the next event, volcanic or otherwise," said the NPS.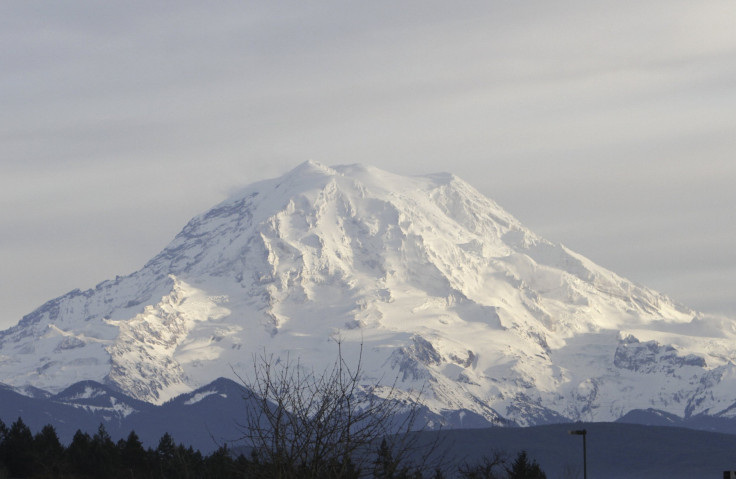 © Copyright IBTimes 2023. All rights reserved.