Stunning 'Rainbow Ice Cave' Found In Mount Rainier; Authorities Warn Of Potential Danger [Photos]
KEY POINTS
Matthew Nichols shared a breathtaking photo of the brilliantly colorful ice cave on Instagram
The colors were the result of a natural phenomenon caused by various "lighting effects"
The caves "are prone to spontaneous collapse due to melting," the NPS warned
A photographer shared a stunning rainbow-colored cave he found in Mount Rainier. However, authorities warned of the potential dangers of exploring such ice caves.
Mathew Nichols shared a photo of the stunning discovery on Instagram, showing the brilliant colors illuminating the roof of an ice cave, making it appear rather like a rainbow.
"I did not enhance the colors at all in the images," Nichols wrote in the post. "This was by far one of the most magical things I have ever witnessed!!"
According to Nichols, they were in the cave "at just the right time" to see the colors, which lasted for about two hours before they started to diminish. So what is it that gives the roof of the cave a rainbow-like sheen?
A local geologist reportedly explained to Nichols that the colors were a result of "lighting effects," with algae possibly contributing to the reddish colors and the ice thickness also playing a role in how the colors spread.
"When the sun hits the outside of these ice caves at Mt. Rainier just right, they turn into rainbow ice caves," Nichols wrote on Instagram.
The post naturally garnered a lot of attention online. However, authorities are actually warning of the dangers of exploring such ice caves.
Mount Rainier used to be known for its ice caves, but these have now been reduced to "transitory and instable channels/caves" because of the warming climate, the National Park Service (NPS) explained.
In fact, some of the caves have been closed since the 1980s because of "unsafe conditions," wherein chucks of ice, some even "the size of a small car," may dislodge and drop from the ceilings of the caves.
According to the NPS, these can cause serious injuries or may even be fatal.
"Have you seen a cool photo of an ice cave lately that makes you want to find one at Mount Rainier?" the NPS noted. "Visitors are strongly discouraged from approaching or entering ice caves or melt-water channels as they are prone to spontaneous collapse due to melting."
The NPS also cited other possible dangers such as hypothermia from the combined coldness of the air and meltwater.
"Consider the risks before setting out to photograph or explore an ice cave," said the NPS. "There [are] many other amazing places to explore at Mount Rainier!"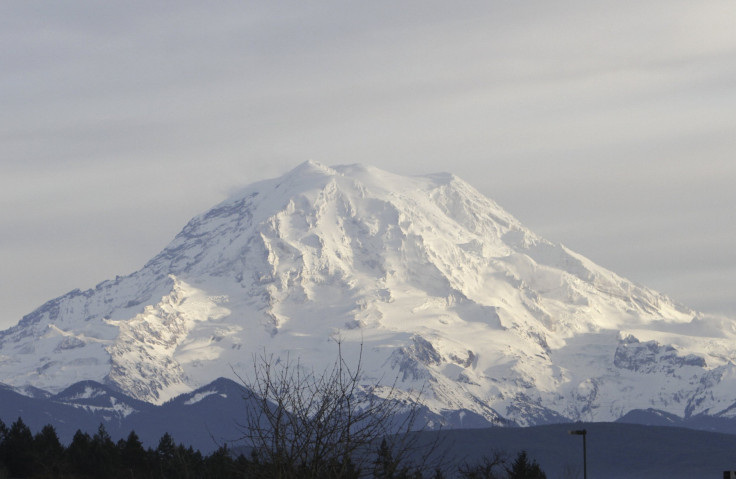 © Copyright IBTimes 2023. All rights reserved.