'Mr. Holmes' Trailer Debuts Showing Ian McKellen As An Older Sherlock Solving His Final Mystery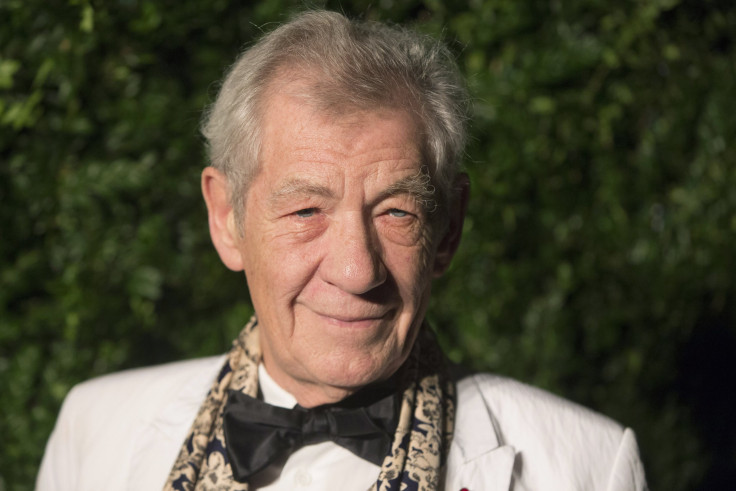 The first trailer for "Mr. Holmes" has arrived, giving curious fans their first look at Sir Ian McKellen as the iconic detective. The 75-year-old actor is throwing his deerstalker hat into the ring alongside younger names like Robert Downey Jr. and Benedict Cumberbatch, who have each played some incarnation of the character.
The film focuses on Sherlock Holmes during the later years of life, with his days as a detective behind him, he spends most of his time caring for his bees alongside his housekeeper and her young son. As the trailer, which launched Wednesday on the actor's Facebook page, points out, the film will deal in large part with the sharpest mind in all of Britain losing his faculties. A striking moment shows the character have to write a name on his sleeve in order to pretend that he remembered it.
According to SlashFilm, the movie opens in 1947 as Holmes is returning from a trip to Japan where he was looking for a rare plant with restorative qualities. The aging man has now witnessed the devastation caused by the dropping of the world's first nuclear bombs and is changed because of it. Still, that doesn't mean that he's willing to run out the clock on his last days and go quietly into that good night. Although his mind's powers are leaving him, he's determined to solve the final case he worked on that sent him into retirement in the first place.
The story is based on the character by Sir Arthur Conan Doyle but, more specifically, the novel by Mitch Cullin titled "A Slight Tick of the Mind." According to ComingSoon, the noel was adapted for the screen by Jeffrey Hatcher and will be directed by Bill Condon ("Dreamgirls" and "Twilight: Breaking Dawn – Part 2"). The film has already received positive reviews from its premiere at the Berlin Film Festival from sites like Variety and The Hollywood Reporter.
"Mr. Holmes" will hit U.K. theaters this summer and will land in the U.S. sometime after that. In the meantime, check out the trailer below for your first look at an older Sherlock Holmes.
© Copyright IBTimes 2023. All rights reserved.