'Mrs. Doubtfire 2' Director Releases Statement On Robin Williams' Death; Update On Sequel Status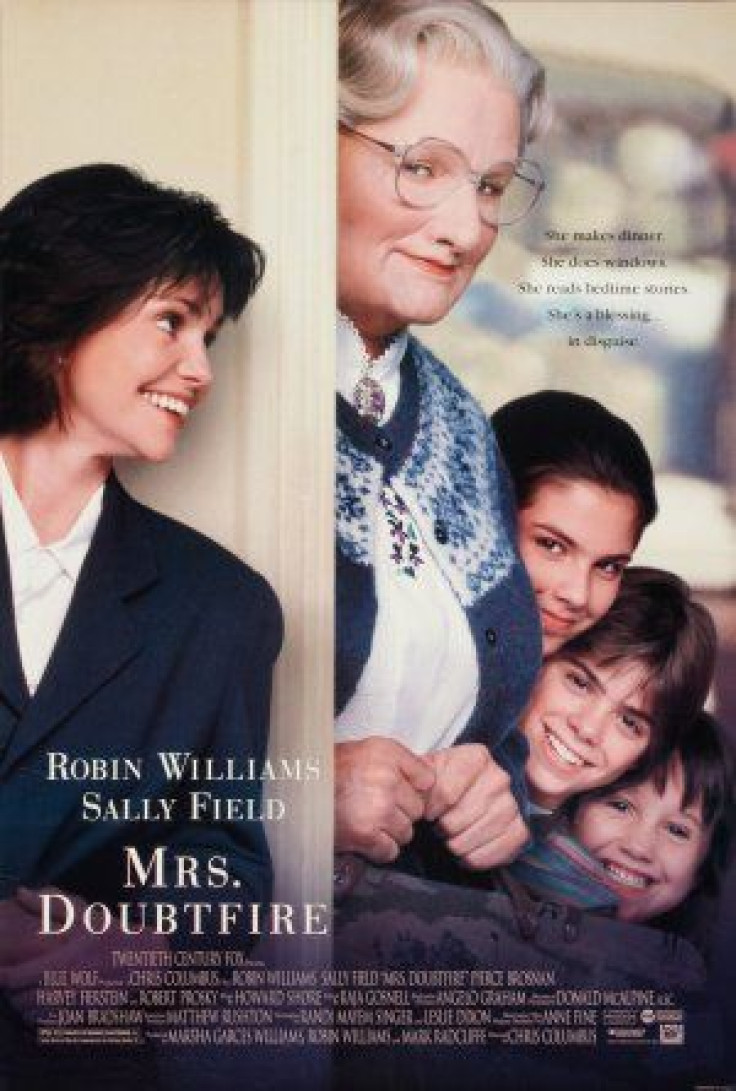 "Mrs. Doubtfire" director Chris Columbus, who was also attached to direct a sequel to the 1993 Robin Williams flick, released a statement Tuesday following the actor's untimely death. Williams was found dead in his California home Monday, Aug. 11, a suspected suicide. He was 63.
"His performances were unlike anything any of us had ever seen. They came from some spiritual and otherworldly place. He truly was one of the few people who deserved the title of 'genius," Columbus said in a statement to Variety magazine. "We were friends for 21 years. Our children grew up together, he inspired us to spend our lives in San Francisco and I loved him like a brother. The world was a better place with Robin in it. And his beautiful legacy will live on forever."
Columbus, with writer David Berenbaum, were set to team up with Robin Williams for "Mrs. Doubtfire 2," a sequel to the original film that featured the late actor as a housekeeper in disguise to spend time with his kids after a bad divorce. A second installment had been in the works for years, but didn't pick up steam until Berenbaum, who wrote "Elf," became attached to the project. News that a sequel was officially in the works at Fox 2000 was announced by The Hollywood Reporter in mid-April.
The 1993 film, which co-starred Sally Fields and Pierce Brosnan, won a Golden Globe for best comedy/musical, with Williams taking home the award for best actor in a musical/comedy. Raking in $219 million domestically and $222 million internationally at the time, the movie is still a hit today. Research firm IHS Technology reported "Mrs. Doubtfire" was the most-aired movie on basic cable in 2013, played across five networks for a total of 66 times.
The fate of "Mrs. Doubtfire 2" is now up in the air. Berenbaum allegedly met with Williams prior to his death to discuss the script. Sources told Variety that "no decision" has been made on the project, however it's likely to get scrapped after Robin Williams' passing.
Meanwhile a Variety magazine article on the second movie installment received some backlash on Twitter early Tuesday morning due to its insensitive title: "'Mrs. Doubtfire' Sequel In Doubt After Robin Williams' Death." Social media users angrily tweeted at the trade paper, "no class" and "get a grip."
© Copyright IBTimes 2023. All rights reserved.