MTV Movie Awards: More In Touch Than The Oscars?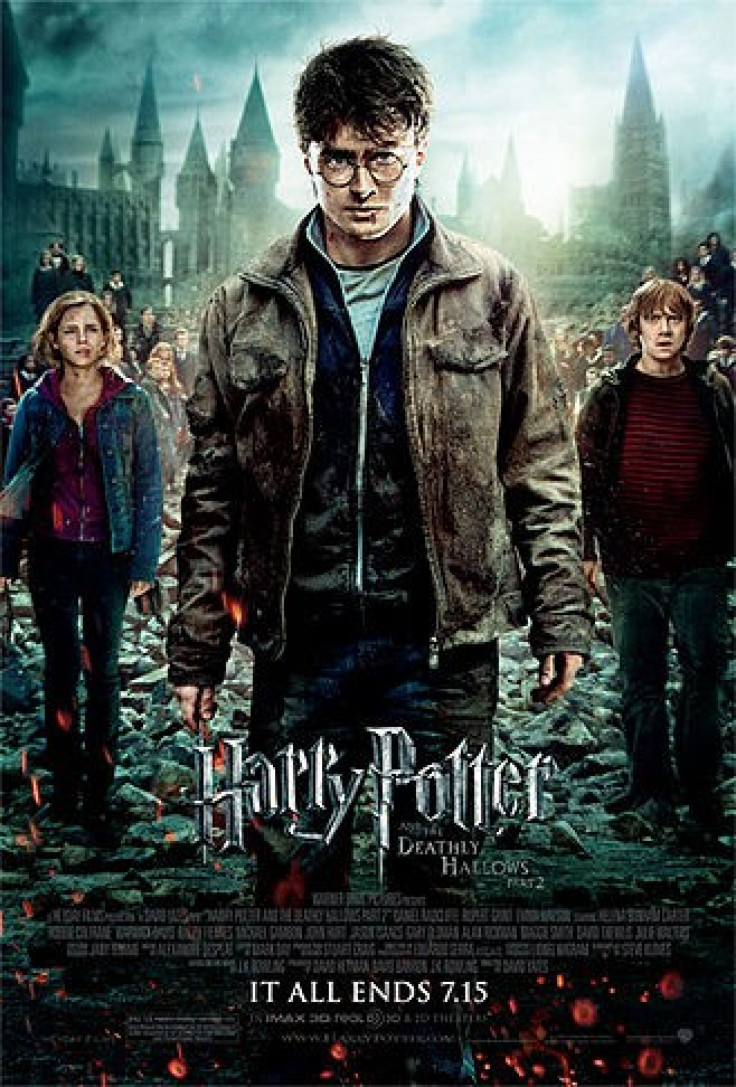 Since 1992, the MTV Movie Awards have bestowed honors on the films and stars who won the hearts and minds of moviegoers during the preceding year. The awards are chosen by popular vote, and while the mainstream-leaning ceremony may not have the same prestige as the Oscars or the BAFTAs, there is reason to believe the MTV Movie Awards better reflect what fans truly want to watch -- and enjoyed watching.
As the MTV Movie Awards audience (and voting pool) by definition skews young, you're not going to find plodding art house dramas or small foreign films among the nominees. You are going to find movies like The Hunger Games and Twilight -- tween favorites that were marketed to a mainstream audience more interested in seeing their favorite characters on the big screen than they were in putting on film snob airs. Elitists (and those who aspire to the title) are far more interested in the more prestigious awards, like the Oscars and the BAFTAs, which have a much smaller (but presumably better qualified) voting pool.
The wall of elitism dividing the critically acclaimed versus the commercially successful isn't at all limited to the film industry. Look at the late painter Thomas Kinkade, whose subjects and style caused many a proverbial nosebleed among art critics but ultimately made him a millionaire. Or take author Nora Roberts, who just released her 200th book, The Witness. While Roberts will probably never see a Pulitzer Prize, the overwhelming majority of her books have made the New York Times bestsellers' list. She must be doing something right!
Shows like the populist MTV Movie Awards give accolades to films that may not have made waves with members of the Academy of Arts and Sciences or the Hollywood Foreign Press. Still, there is significant overlap this year: Both The Help and The Girl With the Dragon Tattoo have snagged a heap of nominations, and Golden Globe nominee Shailene Woodley is nominated for Best Breakthrough Performance for her role in The Descendants. (Incidentally, that category's winner is chosen by a panel instead of voters.) Most notably, the raucous (and raunchy) comedy Bridesmaids -- which won Oscar nominations for Best Original Screenplay and Best Supporting Actress (for Melissa McCarthy) -- is nominated in multiple MTV Movie Awards categories, including Movie of the Year.
Though there are some exceptions, the typical MTV Movie Award nominee fared better at the box office than in most critic's notebooks. Three of the five films nominated for Movie of the Year -- The Hunger Games, Harry Potter and the Deathly Hallows: Part 2, The Twilight Saga: Breaking Dawn - Part 1 -- were pop cultural events of epic proportions -- as devoted young fans went to midnight premieres, long past bedtimes and curfews (and sometimes, in costume). The Hunger Games and Harry Potter and the Deathly Hallows: Part 2 raked in well over $150 million at the box office on their respective opening weekends, according to Box Office Mojo. Breaking Dawn - Part 1 was not far behind at over $138 million.
By that measure, the most popular movies have already won a very big award in the form of lots of cash, Jonathan Gray, a professor of media and cultural studies at the University of Wisconsin-Madison, wrote in an e-mail. While it may seem elitist and snobbish for other award ceremonies to 'ignore' popularity, I often find myself wondering why something that got half a billion dollars at the box office needs a little faux-gold statuette for validation.
Some fans would agree.
Keith Hawk, the managing editor of the Harry Potter fan Web site MuggleNet.com, doesn't think that award ceremonies are needed to validate films.
The validation is in the word-of-mouth by moviegoers and whether or not they believe the story was represented to the level of their own satisfaction, he wrote in an e-mail. As a fan of the Harry Potter series, I do not need to see the cast and crew win an award that is voted on by critics and academy members that don't share the same passion for the translation from written word to movie screen. However, I do appreciate the accolades for the hard work by the cast and crew when the fans of the series vote for an award show. It has more meaning to fans like myself.
Hawk is pulling for Harry Potter and the Deathly Hallows: Part 2 -- the final film in the billion-dollar franchise that's been with us since 2001 -- to sweep the MTV Movie Awards this year. Hawk would especially like to see Harry Potter take home the awards for Best Cast, Best Male Performance (for Daniel Radcliffe) and Best Kiss (that would be for the dramatic smooch shared by Ron and Hermione, played by Rupert Grint and Emma Watson).
We've seen Edward and Bella going at it for several movies now, so that shouldn't even be a consideration, and Peeta and Katniss, while very good, still doesn't hold up to the Potter lip lock, Hawk wrote.
Still, not everyone is satisfied by multi-million-dollar box office takes and a rabid fan base. Harry Potter actor Daniel Radcliffe lamented the overall lack of Oscar recognition earlier this year in an interview with Radio Times. Harry Potter films have earned multiple nominations -- but never in a 'big-ticket' category, and never resulting in a trophy.
I don't think the Oscars like commercial films, or kids' films, unless they're directed by Martin Scorsese, Radcliffe reportedly told the Radio Times, according to a Guardian report. I was watching 'Hugo' the other day and going, 'Why is this nominated and we're not?' I was slightly miffed.
But what does an Oscar really prove anymore anyway? The selection of nominees and winners is so unabashedly politically charged that just about any reasonably tuned-in film buff can guess which films will win the top awards weeks or months ahead of time. After nearly 85 years of Academy Award ceremonies, studios are well aware how to employ elements known as Oscar bait -- epic story-lines about overcoming adversity, biopics about iconic historical figures, a tortured Sean Penn -- into their films. But in most cases, getting the attention of the Academy of Arts and Sciences costs money only the big players -- like the Weinstein Co. -- have to spend.
In 2012, no one was surprised when The Artist, a black-and-white silent film that pays homage to Hollywood's Golden Age, nearly swept the Oscars and the Golden Globes. The triumph in the best picture category was the result of a typically calculated campaign by Harvey Weinstein, the wily old warhorse on the comeback trail, wrote the Guardian's Mark Kalinsky.
In the months and weeks leading up to the 84th Academy Awards ceremony, Academy voters were inundated with unrelenting promotion for The Artist.
Winning awards is as much about being seen and 'working it' as it is about being actually any good, Kalinsky wrote. So stars Dujardin and Berenice Bejo, writer-director (and partner to Bejo) Michel Hazanavicius and producer Thomas Langmann (not to mention Uggie the dog) threw themselves into the demands of the circuit, accommodating unctuous press and film society requests and attending the multitude of on-stage Q+As at guild and Academy screenings that are a dime a dozen during autumn/winter in Hollywood.
Of course, big-budget marketing is certainly not limited to Oscar hopefuls. A movie doesn't gross over $380 million (as Deathly Hallows: Part 2 and The Hunger Games both did) without a significant promotional budget. You don't win an MTV Movie Award without getting a lot of bodies into a theater, but your movie must convince audiences that it's not only worth the ticket price -- and the hours spent waiting in line -- but also a popcorn statue as well.
The 2012 MTV Movie Awards will air on June 3. Voting is still open to the public.
FOR FREE to continue reading
✔️ Unlock the full content of International Business Times UK for free
offer available for a limited time only
✔️ Easily manage your Newsletters subscriptions and save your favourite articles
✔️ No payment method required
Already have an account?
Log in
© Copyright IBTimes 2023. All rights reserved.