MTV Music Awards Gets Record 12.4 million Viewers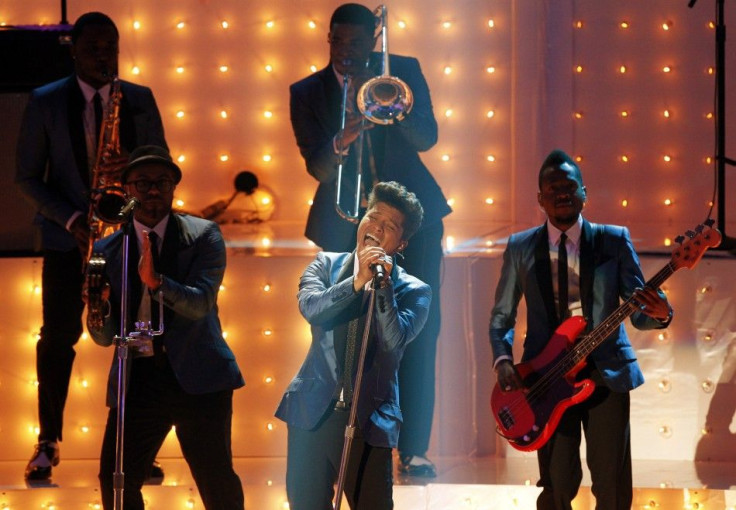 The buzz-heavy 2011 Video Music Awards scored the biggest audience in MTV's history, MTV said on Monday.
MTV, owned by Viacom, said that a record-breaking 12.4 million people watched Sunday's live performance and awards ceremony from Los Angeles, where Beyonce revealed she was pregnant with her first child, Lady Gaga appeared in drag, and the late British singer Amy Winehouse was remembered in a moving tribute.
Last year's MTV Video Music Awards ceremony -- where Gaga appeared in a dress made of raw meat -- drew 11.4 million viewers -- the biggest audience since 2002.
MTV said that 8.5 million of those watching Sunday's show were 12-34 year-olds, making it the most watched telecast of all time in that age group.
Katy Perry and Adele were the biggest winners, taking home three awards each, but it was Beyonce who was the story of the night.
Beyonce stole everyone's thunder by revealing she was pregnant, said Billboard. Entertainment Weekly said the singer's baby bump was the one defining moment of the evening.
Other reviewers and online fans highlighted the salute by Bruno Mars, Tony Bennett and Russell Brand to Winehouse, 27, who died of still to be determined causes in London in July, and a simple, effects-free performance by Britain's Adele.
The Los Angeles Times said Chris Brown's career rehab performance -- following his 2009 conviction for assaulting his then-girlfriend Rihanna -- was also a strong moment in what was a wildly inconsistent evening.
The VMA show was broadcast on Sunday without a traditional host linking the various acts and presentations, but few critics seemed to lament the omission.
MTV said its pre-show, featuring red carpet arrivals and celebrity interviews, also fared well with audiences, drawing 7.3 million viewers -- a 16 percent increase on last year.
© Copyright Thomson Reuters 2023. All rights reserved.