Munch's 'Scream' at Sotheby's Auction: 'Scream of Nature' Could Fetch $80M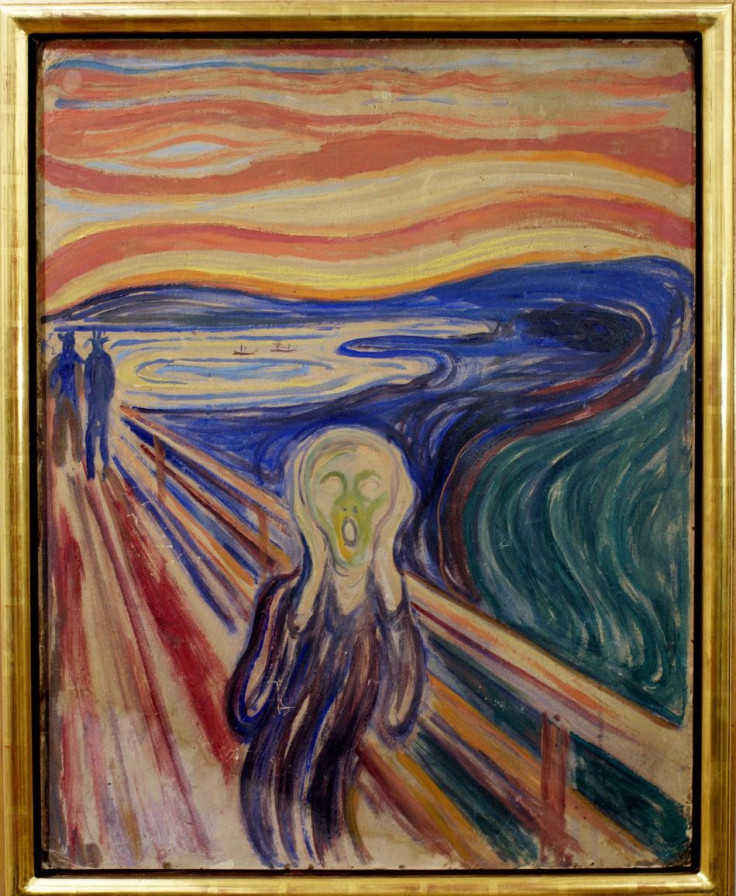 Edvard Munch's The Scream, one of the most recognizable paintings in the world, will be sold by Sotheby's in New York on May 2.
It is the only version of The Scream that is privately owned. The National Gallery of Norway also owns a copy.
Sotheby's believes Munch's painting could sell for more than $80 million at auction, which the Guardian claims would make the painting one of the most expensive sold at auction.
Munch's 'The Scream' is the defining image of modernity, and it is an immense privilege for Sotheby's to be entrusted with one of the most important works of art in private hands, said Simon Shaw, head of the impressionist and modern art department at Sotheby's in New York.
The Scream is owned by Peter Olsen, a Norwegian businessman who comes from a shipping family.
Olsen's father, Thomas, was a friend, as well as patron of Munch, according to the Guardian. He bought The Scream as well as other Munch paintings in an effort to further the artist's reputation, his son said.
Proceeds from this sale will go toward the establishment of a new museum, art centre and hotel on my farm Ramme Gaard at Hvitsten, Norway, said Olsen. It will open next year in connection with the Munch 150th anniversary, and will be dedicated to the artist's work and time there.
The version of The Scream at auction is also unique in that it features a hand-painted inscription on the frame by Munch.
I was walking along the road with two friends, the sun was setting. The sky turned a bloody red and I felt a whiff of melancholy, it reads. I stood still, deathly tired--over the blue-black fjord and city hung Blood and Tongues of Fire. My friends walked on--I remained behind. Shivering with anxiety, I felt the great Scream in Nature.
The famous and valuable paintings have had a few encounters with thieves. In 1994, the version of The Scream in the National Gallery of Norway was stolen by thieves who demanded a one million dollar ransom. The Norwegian government did not pay the ransom, and the painting was discovered three months later in a hotel room. In 2004 another version of the painting was stolen from the Edvard Munch Museum at gunpoint. The thieves also took Munch's Madonna. Those two paintings were recovered in 2006.
Munch was a Norwegian artist born in 1863. By the time of his death in 1944, he had completed 1,000 paintings, 15,400 prints, 4,500 drawings and watercolors, as well as six sculptures for the city of Oslo.
© Copyright IBTimes 2023. All rights reserved.