The Music Industry Made More Money Selling Vinyl Than From YouTube Revenue In 2015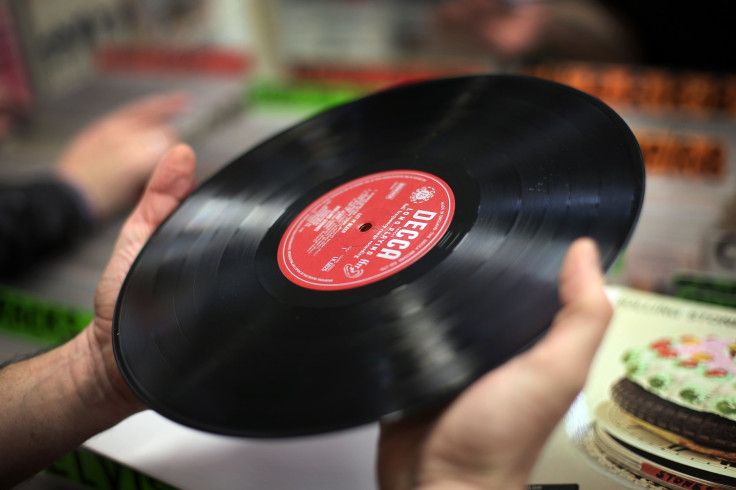 The record industry made more money from vinyl than from YouTube in 2015, and it's making the chief industry body spin with rage. The Recording Industry Association of America pointed out in its annual revenue report Tuesday that the billions of songs streamed on interactive ad-supported platforms like YouTube and Spotify in 2015 brought in just $385 million, nearly 10 percent less than the $422 million generated by the sale of just 17 million vinyl discs over that same period.
"Revenues from such services have been meager," RIAA Chairman Cary Sherman wrote in a blog post outlining the findings. "And the problem is getting worse."
The disparity in that one data point was all the more striking because of several others in the RIAA's report. In 2015, streaming finally became the largest source of revenue for the recorded music industry, narrowly edging past digital downloads (34 percent) and gliding past physical sales (29 percent). Its growth was substantial enough to drive an overall uptick in industry revenue: In 2015, recorded music generated $7 billion in revenue.
"We've entered a streaming era," Sherman told International Business Times. "And we're going to be entering it a lot more."
While it's often discussed as one segment of revenue, streaming music is actually three streams merged together: money earned from digital radio services like Pandora or SiriusXM, money earned from ad-supported streams like YouTube, and money earned from subscription-supported streams like Spotify or Apple Music.
Last year, total streaming revenues exceeded $2 billion for the first time ever, surging to $2.4 billion from $1.9 billion the previous year. More than $1.2 billion of that total came from subscription streaming services. Nearly 11 million Americans now pay a monthly subscription fee to get their music, and that number looks poised to grow. Revenues paid for digital radio also increased slightly, totaling $803 million.
While revenues from ad-supported streams also grew in 2015, the RIAA did not think that was worth celebrating. Ad-supported streaming, a category that is dominated by YouTube, accounted for just 5.5 percent of the industry's revenues in 2015, despite the fact that consumption of ad-supported music has continued to soar. Consumption of music on YouTube more than doubled last year, according to Nielsen, yet revenues rose just 30 percent.
"You would expect that revenues would increase commensurate with consumption," Sherman said.
While Tuesday's report confirms that 2015 was the year that streaming became the dominant mode of music consumption for Americans, it also proves that the CD is far from dead. More than $1.5 billion worth of CDs were sold in 2015.
"There were lots of fears that this would fall off a cliff, and that hasn't happened," said Joshua P. Friedlander, the RIAA's senior vice president of strategic data analysis. "Clearly, a lot of people still really enjoy CDs, and that isn't changing anytime soon."
© Copyright IBTimes 2023. All rights reserved.