Musk's Favorite Crypto Shows Signs Of Breaking Out, Could Be Preparing For Massive Spike: Analyst
KEY POINTS
Doge was originally created as a joke
It is now one of the top 10 crypto assets with a market capitalization of $12.71 billion and is considered a high-value asset
DOGE has seen a 1.36% gain over the past 24 hours and was trading at $0.09186 with a 24-hour volume of $530,250,518 as of 3:23 a.m. ET on Wednesday
Dogecoin (DOGE), the favorite crypto asset of tech billionaire Elon Musk, is showing signs of breaking out and could be preparing for a massive surge, an analyst forecasted.
Dogecoin showed impressive performance since last year despite the prolonged crypto winter in the market and even landed as the top 3 best performing crypto asset in 2022.
While its evangelist Musk has not yet promoted or mentioned the world's first-ever meme coin in his tweets this year, DOGE continued to trade in the green zone, showing occasional gains.
A pseudonymous crypto trader and analyst who goes by the Twitter handle @rekcapital shared a Dogecoin chart and suggested that there is a good chance it could break out from its Falling Wedge pattern.
While the analyst said that DOGE "has broken out from its Falling Wedge," they also noted that it seemed to have "successfully retested the top of its Falling Wedge as support, to fully confirm the breakout."
The trader claimed that the meme coin is "well-positioned for upside," technically and that it depends on the "follow through" if the crypto assets' price would soar or plummet.
The Falling Wedge is a technical analysis charting pattern that shows a narrowing price range where prices constantly decline.
It usually forms during a downtrend and indicates that sellers are losing steam with a bullish reversal anticipated to happen soon.
While Dogecoin was originally created as a joke, it is now one of the top 10 crypto assets with a market capitalization of $12.71 billion and is now considered a high-value asset.
Most of the Dogecoin holders, specifically 74% have been investing in the meme coin for a year or less, 23% of its holders have been investing for over a year and 3% are new investors.
DOGE has seen a 1.36% gain over the past 24 hours and was trading at $0.09186 with a 24-hour volume of $530,250,518 as of 3:23 a.m. ET on Wednesday, based on the latest data from CoinMarketCap.
While its current price is a far cry from its all-time high price of $0.731578 in May 2021, Dogecoin holders are hopeful that good things are yet to come, especially since Twitter is reportedly already working to integrate crypto payments into the platform.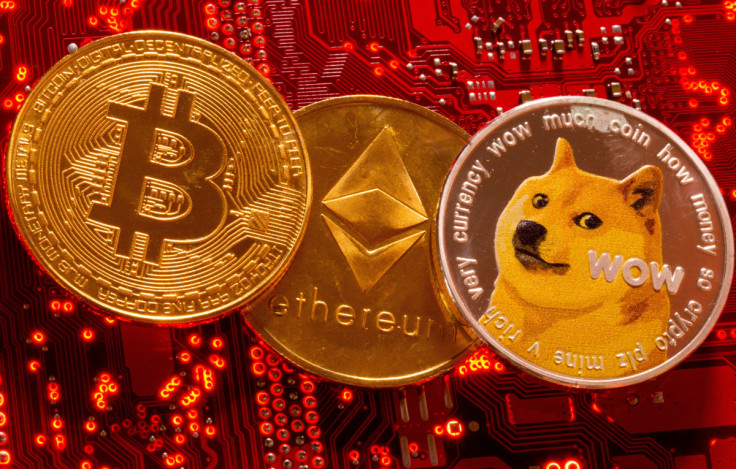 © Copyright IBTimes 2023. All rights reserved.