Mustafa Mattan Shooting: Muslims React To Murder In Canada 'Ignored' By Mainstream Media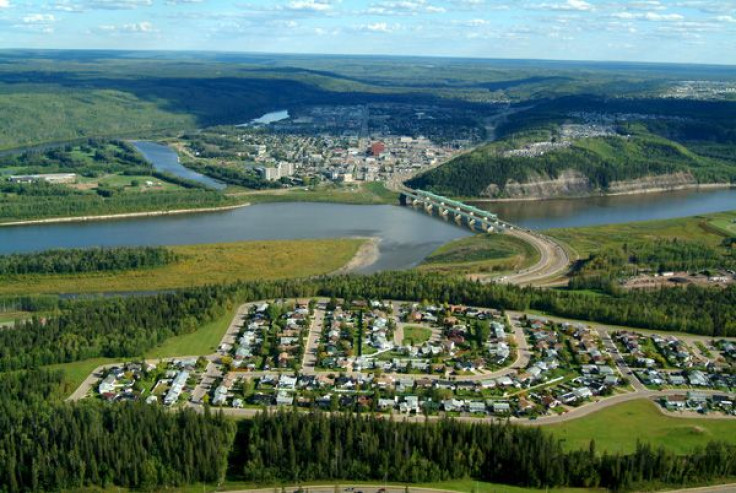 The day before three young Muslims were shot and killed in their apartment building in Chapel Hill, North Carolina, a Muslim man in Canada suffered a similar fate. Mustafa Mattan, 28, was fatally shot Monday night inside the apartment he shared with his brother and roommates in Fort McMurray, Alberta.
No arrests have been made in the case, and Muslims on both sides of the border have expressed their outrage on Twitter. Some have indicated Mattan's death was the result of a hate crime and therefore have voiced concern for the safety of members of the Muslim community. Others have decried the comparative lack of media coverage of Mattan's death relative to that of the Chapel Hill shooting:
The Royal Canadian Mounted Police responded to a call of shots fired at an apartment complex on MacDonald Avenue in Fort McMurray Monday at about 11:20 p.m. local time. The RCMP subsequently found a body inside an apartment. The agency identified the victim as Mattan Thursday, calling his death a homicide. With the perpetrator still at large, authorities have yet to attribute a motive to the shooting.
"My brother, he was shot through the door before he even touched the doorknob, before he even opened the door," Ahmed Mattan, the victim's brother, who also lives in the Fort McMurray apartment, told CBC News. "So the killer, whoever he or she might be, they didn't even know who they were killing apart from the fact we were living in that apartment."
Mattan moved to Fort McMurray -- one of Canada's oil-production hubs -- from Ottawa less than a month ago. According to his family, he moved west to start saving money for a wedding. In the Islamic tradition, men are expected to be financially secure before marriage.
"That was his sole purpose to go. That boy was harmless," Abdi Omar, a family friend who lives in Ottawa, told the Ottawa Sun. "We were not expecting Mustafa [to be identified as the shooting victim]. When we were told at the mosque, everybody was shocked."
The second eldest of seven children, Mattan had lived in Canada since he was 2 years old. A graduate of the University of Ottawa, he was considered a devout Muslim, attending Ottawa's Assalam Mosque before his recent move.
"He embodied everything that our religion teaches us: He was peaceful. He was trustworthy. He was a very honest person," Mattan's sister, Salma Mattan, told CTV News.
A GoFundMe account has been created to raise money for Mattan's funeral expenses. So far, $4,970 has been raised.
© Copyright IBTimes 2023. All rights reserved.