'My Hero Academia' Chapter 324 Spoilers, Release Date: The Ultimate Hero
KEY POINTS
Deku is still outside U.A.
Ochako tries to convince the citizens
"My Hero Academia" Chapter 324 is scheduled for release on Aug. 29
Uraraka Ochako takes the center stage and addresses the protesting civilians who want Deku out of U.A. She knows amid all the chaos, the ultimate hero will rise, and she is likely hinting at Deku.
The leaks, spoilers and raw scans of "My Hero Academia" Chapter 324 are expected to arrive Thursday. The upcoming chapter is likely to showcase if the civilians are convinced after Ochako's heartfelt speech.
In "My Hero Academia" Chapter 323, when the civilian refugees found out about Deku's presence near U.A., they started protesting.
They wanted the heroes to get him away from U.A. because his arrival at the academy would lead to a big disaster.
The civilians feared Deku's presence would invite Shigaraki, All For One and the other League of Villains.
Best Jeanist took over from Present Mic and started addressing the crowd. He reiterated the principal's words that U.A. was still the safest place against All For One.
He explained how the heroes decided to take the fight to the villains by using Deku as bait. However, their search grid wasn't wide enough, leading to limited success. He added Deku might be the prime target of the villains, but he was also one of the best resources in this battle.
He tried to convince the crowd to let Deku rest his weary body in U.A. because when needed, he could once again join the fight in his best condition.
Unfortunately, the crowd was getting restless and agitated. They were accusing the heroes of putting them in danger again.
At this time, Ochako flew and took the loudspeaker and revealed why Deku was important in this fight against All For One.
She revealed Deku left the school because he didn't want to trouble anyone. She added that the heroes were the ones who brought him back to U.A. Ochako wanted them to take a good look at Deku and see how passionate he was to continue the fight alone.
Meanwhile, Deku, who looked terrible, was overwhelmed to hear Ochako's words.
She continued that a single step feels like a crazy journey, but when someone is willing to take that step and take a path, the ultimate hero, who will surpass Yagi and All Might, rises.
"My Hero Academia" Chapter 324 is scheduled for release on Aug. 29. The chapter will be available on Manga Plus and Viz.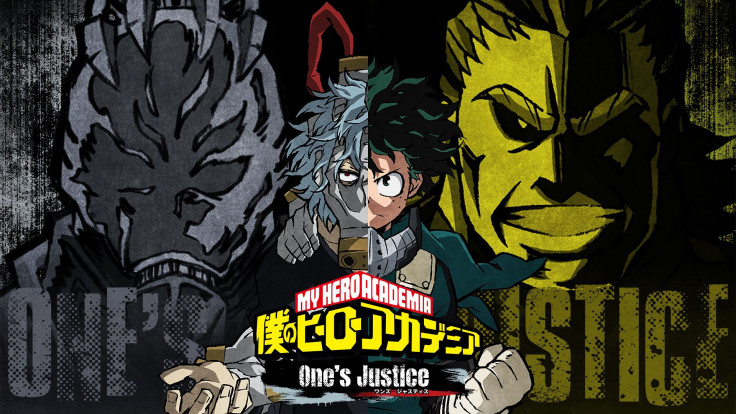 © Copyright IBTimes 2023. All rights reserved.