'My Hero Academia' Chapter 326 Reportedly Not Releasing This Week; Expected Arrival Date [Spoilers]
KEY POINTS
There is likely no new chapter releasing this week
"My Hero Academia" Chapter 326 is reportedly releasing on Sept. 19
The digital version of the chapters are available on Viz and Manga Plus
Aizawa has declared it is time for payback as the heroes unite. However, fans will have to wait to catch all the action because "My Hero Academia" Chapter 326 is reportedly delayed.
According to Twitter user Atsushi, "My Hero Academia" Chapter 326 is not coming out this week in the Weekly Shonen Jump issue #41. The reason for the sudden hiatus remains unknown.
However, "My Hero Academia" Chapter 326 is likely to release on Sept. 19 in Weekly Shonen Jump issue #42. Meanwhile, Weekly Shonen Jump is yet to confirm the delay and announce the new release date.
Last week, Yuki Tabata's "Black Clover" manga went on a sudden break due to Tabata's health, Comicbook reported.
In the previous "My Hero Academia" chapter, the civilians and Deku were overwhelmed by Uraraka's heartwarming speech. Kota rushed toward Deku and apologized because he was too scared.
Meanwhile, the giant lady comforted Deku who was crying after hearing Uraraka. She remembered how none of the shelters were willing to take her in because of her powers.
However, things changed when U.A. agreed to give her shelter and she was happy to meet Deku again. In the meantime, an old man started talking to his fellow citizens. He wanted the civilians to have an open mind and listen to what the heroes want to say.
He added they should let Deku stay in U.A. for a while because he will anyway head out and face the villains again. The civilians wondered if Deku could go to Shiketsu because it was similar to U.A.
The old man said the pressure on the heroes was immense and several heroes decided to quit. He added it was time to come out of the shadows and stand with Deku and the likes.
Elsewhere, Nezu was shown talking to Aizawa who was recovering in a hospital. Nezu informed Aizawa about Deku's arrival and how Class A united to help him get back to U.A.
Nezu asked Aizawa about his leg. Aizawa said he will be fine and it was time to fight back.
"My Hero Academia" chapters release Sundays on Viz and Manga Plus. The print versions of the chapters arrive Mondays.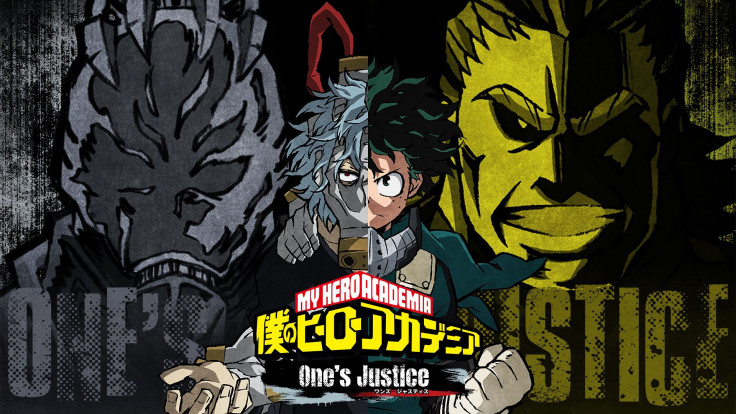 © Copyright IBTimes 2023. All rights reserved.
FOLLOW MORE IBT NEWS ON THE BELOW CHANNELS