'My Hero Academia' Chapter 336 Leaks Hint At The Real Traitor Of UA [Spoilers]
KEY POINTS
Bakugou wants his friends to train harder
"My Hero Academia" Chapter 336 is coming out Sunday
The chapter will release on Manga Plus and Viz
Deku, Bakugou and the others from Class 1-A are still clueless about All For One's next move. However, they know they need to train harder than ever to beat the villains in "My Hero Academia" Chapter 336.
A Discord user named Rukasu has shared the latest leaks and spoilers of Chapter 336 teasing the identity of the real traitor who is working with All For One.
"My Hero Academia" Chapter 336, which is reportedly titled "Villain," opens with Deku and Bakugou training. Bakugou reveals he learned the principle of Cluster from Endeavor. It is based on concentrating and releasing.
He says he is able to produce several spheres of sweat and explode them. Meanwhile, Shoto Todoroki is training to improve the control of the two halves of his body.
Kaminari is talking to Mineta about the two enemy leaders being weak, saying it is their best chance to attack the villains. However, Bakugou points out that they are being too optimistic and should expect a full-blown war.
He explains that they cannot find All For One despite knowing Shigaraki's hideout or the Nomu labs. The villains must be having a plan B after the recent setback due to Shigaraki's injuries, he adds. Bakugou tells his friends that the best thing they can do is to prepare harder for the inevitable war.
The other half of "My Hero Academia" Chapter 336 shows Hagakure in the forest and she sees three people talking to each other. One of them says he has to obey because he is giving them orders.
The others two tell him to keep following the orders and not worry about getting caught. Hagakure remembers that this person did not appear happy even when Deku returned to U.A.
She decides to follow the person, who turns out to be Aoyama and it is revealed that he is the real traitor. Hagakure continues to listen to the conversation and figures out that Aoyama is talking to his parents.
At one point, his parents apologize to him. It is revealed that Aoyama was born without a Quirk and his parents asked All For One to grant him one so he can rise high and achieve his dreams.
Toward the end of the chapter, Aoyama confesses to Deku that he is a villain. He also tells Deku that he leaked the location of USJ and the camp.
"My Hero Academia" Chapter 336 is releasing this Sunday. The chapter will be available on Manga Plus and Viz.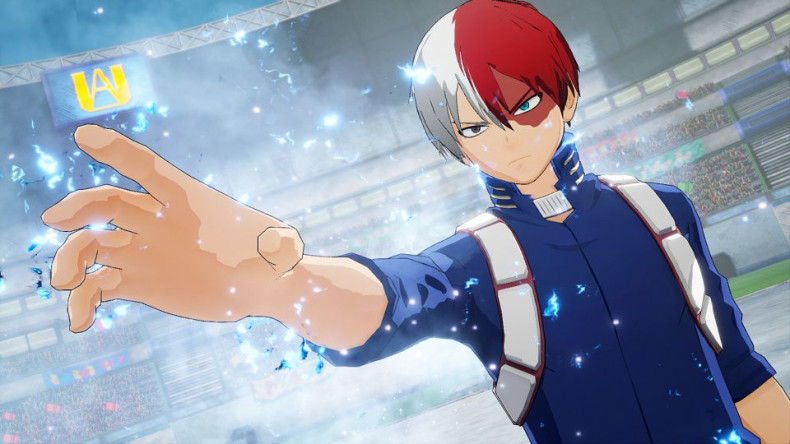 © Copyright IBTimes 2022. All rights reserved.