Myanmar Telecom War: Huawei Main Supplier For Telenor And Other Myanmar Telecom Operators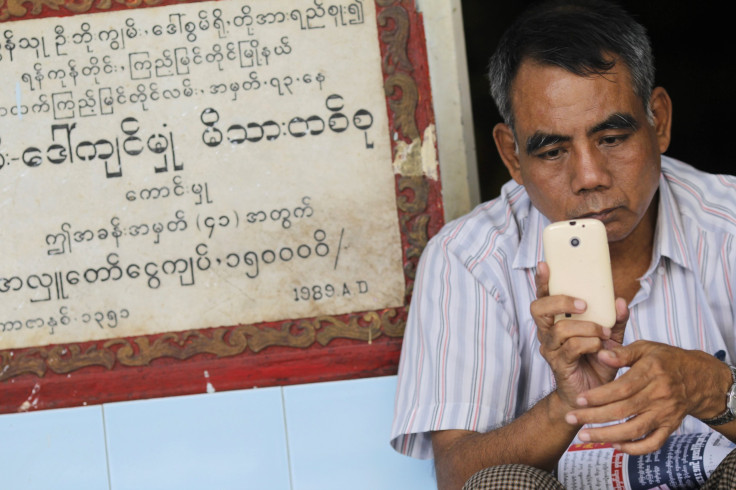 Huawei Technologies has been running into barriers on the western fronts of its global expansion, but fortunately for the world's largest electronic equipment maker, the emerging Myanmar telecom landscape is practically theirs. Three of the nation's telecom operators, state-owned Myanmar Posts and Telecommunication (MPT), Yatanarpon Teleport (YTP) and the recent telecom license winner Telenor from Norway, have chosen Huawei as their main supplier.
The remaining player in Myanmar's telecom sector, Qatari company Ooredoo, which won the license along with Telenor, has not announced the name of its supplier, but is currently also negotiating with Huawei, according to the Asian News Network.
Huawei has repeatedly come under fire in Western countries over suspicions of links to the Chinese government and being involved in espionage. Last fall, the U.S. House Intelligence Committee issued an extensive report discouraging American companies from buying Huawei equipment.
Last year, Australia banned the Chinese company from bidding for its national broadband fiber network because of security concerns. Huawei has since denied that it poses any security threat, reported Asian News Net.
Huawei did have some success in New Zealand. The company has invested 139 million New Zealand dollars ($117 million) in the island country in the past three years. It also supplies to global communications giants such as Vodafone, Bell Canada and Telekom Malaysia.
The company's products are not new in Myanmar. Low-priced phones from Huawei are the most popular with the population, said Htoo Htet, a saleswoman at a handset store in Yangon, Myanmar's commercial center.
An average Huawei handset cost about $125 before the foreign telecom operators Ooredoo and Telenor won the lucrative contracts. That cost may change with the currently nonexistent but rapidly developing infrastructure in the country.
The Myanmar government, however, has indicated that security is also a concern for its country.
"Now parliament is discussing the telecommunication bylaw; we must protect the security with what we can. If the companies are posing a threat to the security of the nation, we should oppose doing business with untrustworthy companies," MP Myint Thein, a member of the chamber's reform and development scrutinising committee, told the Asian News Network.
© Copyright IBTimes 2023. All rights reserved.